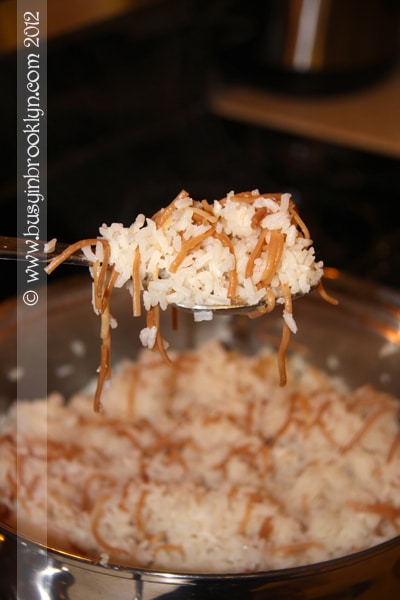 Is your pantry filled with little bags of assorted leftover pasta? That extra orzo from when you only made half the box?  Or the scraps from the 10 oz. bag of egg noodles (whose recipe only called for 7 oz.)? Well luckily, I have a great recipe to use up your leftovers before Pesach! This Shabbos, you can turn your simple plate of rice into a two-toned pilaf that is just as pleasing on the palate as it is on the eyes! It's simple, easy, and kids love it!
Rice Pilaf
2 cups white rice
3/4 cup fine egg noodles, spaghetti cut into pieces, orzo or other fine pasta
4 cups water or chicken stock
3-4 tbsp oil
2 tsp salt
Method:
Heat up oil in a saute pan and add pasta. Saute over medium heat, stirring constantly, until pasta is fragrant and golden. Watch the pasta carefully because it can quickly go from golden to burnt. Add the rice and stir for a minute or two. Add water or stock and salt and bring to a boil. Lower the heat and simmer for 20 minutes. Fluff with a fork.
1 year ago: sesame linguini with marinated chicken breast