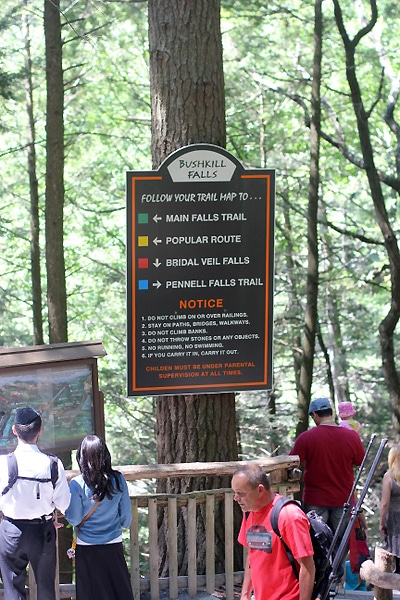 While many people in my community go upstate for the summer, I usually spend my summers in the city. I relish the quiet streets, Sunday farmer's markets and the plethora of parking spaces that are suddenly available around the hood. I've done the country thing once or twice, and maybe I'll do it again – but for now, I'm more than happy to spend time enjoying my neighborhood – especially with a mild summer like this.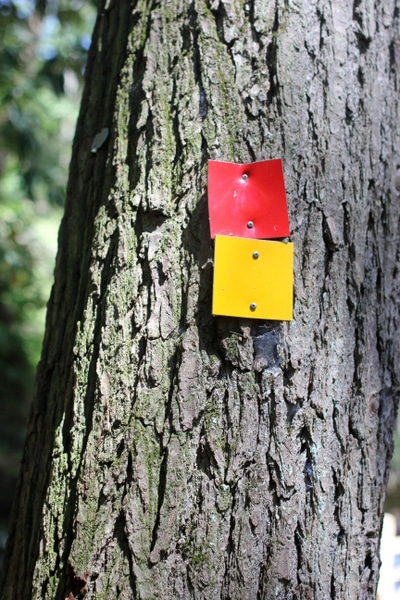 To break up the summer, we usually take a few trips to some of our favorite places, like Hershey Park, Governor's Island, and Kelder's Farm.  This year, we headed up to the Poconos to load up on the sweet smell of grass – something we don't get to experience much living in Brooklyn.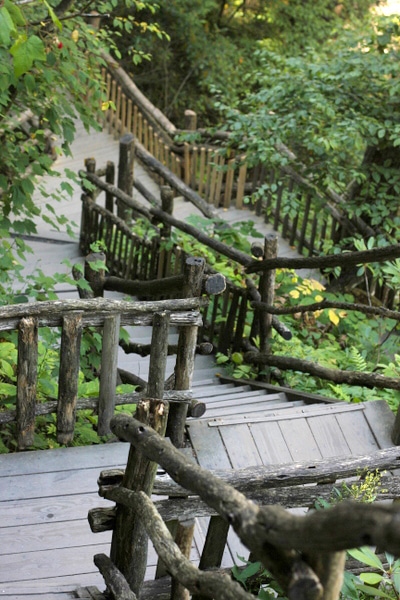 We stayed at The Villas at Tree Tops, an oasis of beautiful trees and greenery as far as the eye can see. The vacation village is packed with every imaginable activity – from ziplining to tubing and bumper boats, mini (and regular) golfing to horseback riding, as well as several indoor and outdoor pools and an activity center.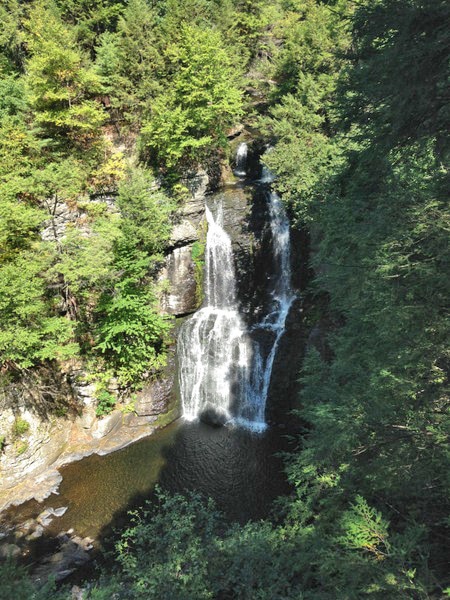 Just minutes away from The Villas, is Bushkill Falls, the Niagra of Pennsylvania. We'd never gone hiking with our kids before, so we were excited to take a walk high in the uplands of the Pocono Mountains, surrounded by streams of crystal waters and primeval rock.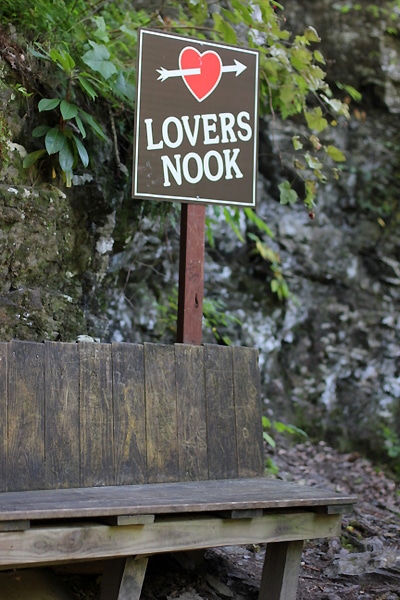 We hiked along the "yellow" path, a popular route that takes 45 minutes roundtrip. There were lots of steps, but my kids trudged along like real troopers, basking in the beautiful greenery surrounding them.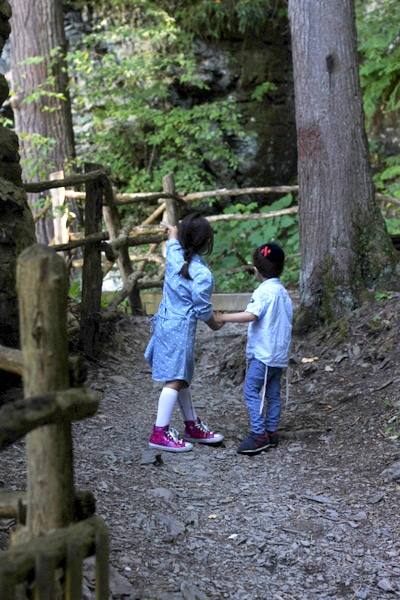 The yellow path gave us severeal views of the waterfalls including the Main Falls, as well as Lower Gorge Falls, Laurel Glen and Upper Canyon.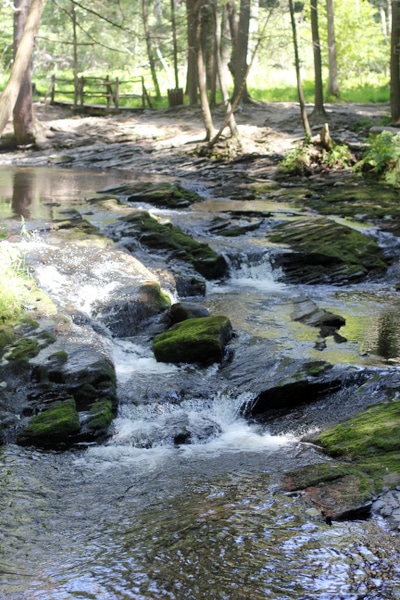 After hiking, we ate lunch along the beautiful lake, and moved on to the playground. We visited the gift shops, checked out the mini golf course, and went paddle boating. We attempted to do the Mining Maze but the kids were spent!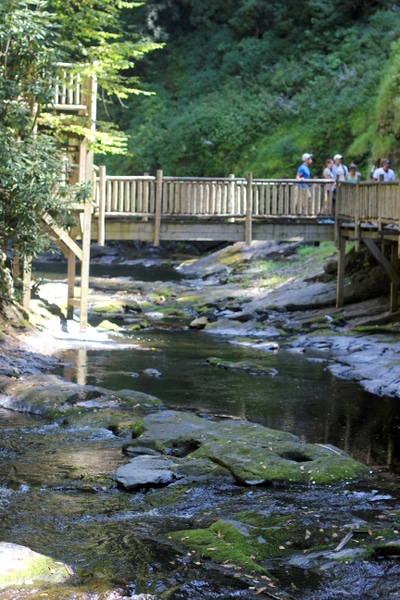 With so many activities, Bushkill Falls can easily be a whole day trip – just be sure to pack along lunch and lots of water. If you don't keep kosher, there are plenty of food options there, so come hungry!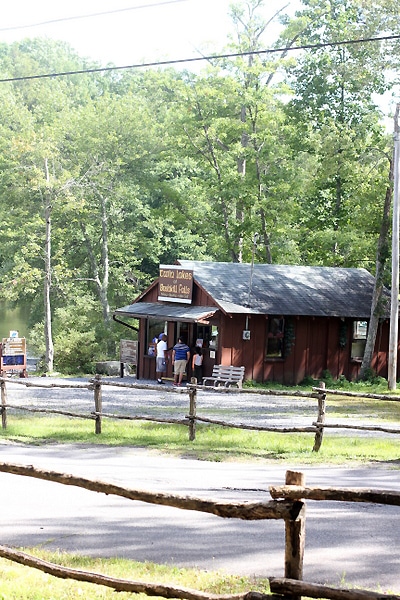 For those who do keep kosher, Bushkills Falls and it's neighboring area, do not have any kosher restaurants. The local supermarkets, like PriceChopper, have lots of kosher options, including a gluten free section with some great snacks. However, if you plan on staying for a day or two, you need to plan for breakfast, lunch and dinners.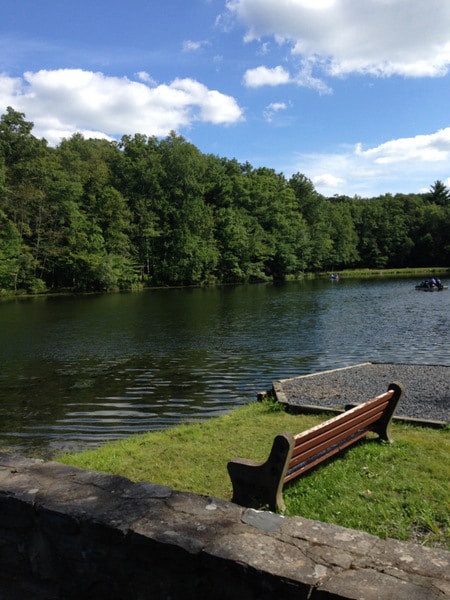 Although The Villas included a nonkosher kitchen, which I could have koshered, I preferred to bring along my crockpot so I could spend the day outside, not having to worry about making dinner later on. Each evening, we entered our villa to the delicious smell of a hot supper, simmering away in the crockpot. My kids gobbled up their hot meals, and my husband decided it's time for a slow cooker ebook!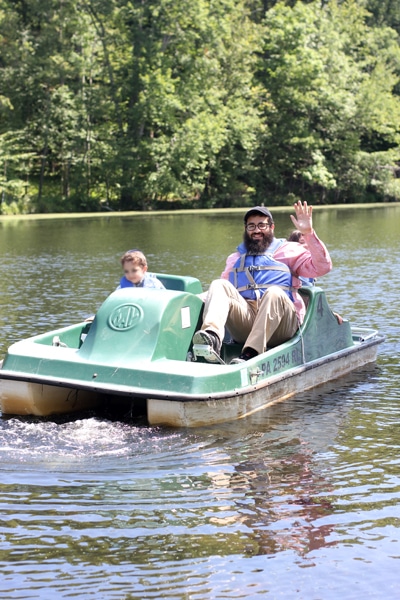 Yes, my crockpot dinners, were THAT good, and I'm including them all here for you to enjoy! There's just a short time left to relish the joy of summer, so go ahead and put up a slow cooked meal, and spend the day basking in the sunshine!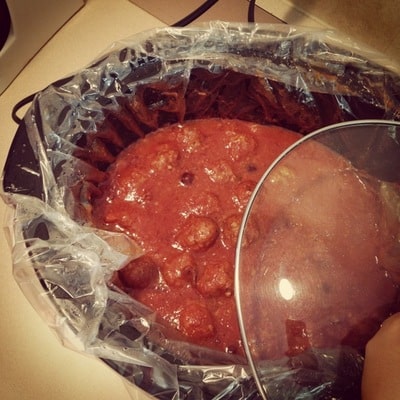 Sweet & Sour Meatballs
2 lbs. ground beef
1/2 cup matza meal
2 eggs
1 tsp garlic powder
salt and pepper, to taste
1 jar marinara sauce
1 can cranberry sauce
1 can pineapple tidbits
Method:
In a bowl, combine the ground beef, matza meal, eggs, garlic powder, salt and pepper. Add the marinara, cranberry sauce and pineapple to the crockpot and stir to combine. Form balls with the meat and add to the crockpot. Cook on low for 6-8 hours. Serve with rice or pasta.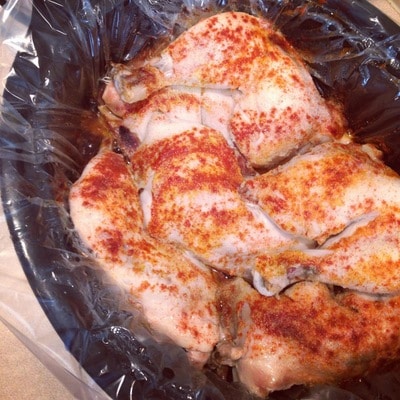 Chicken Paprikash
4-6 chicken bottoms, skin on
1 onion, peeled and sliced into rings
2 large sweet potatoes, cut into thick slices
4 russet potatoes, cut into thick slices
paprika, garlic powder, kosher salt and pepper, to taste
olive oil, for drizzling
Method:
Place the sliced onions on the bottom of the crockpot and top with sliced potatoes and sweet potatoes. Sprinkle with spices and top with chicken, skin-side-down. Sprinkle the chicken with spices and drizzle with olive oil. Cook on low for 6-8 hours.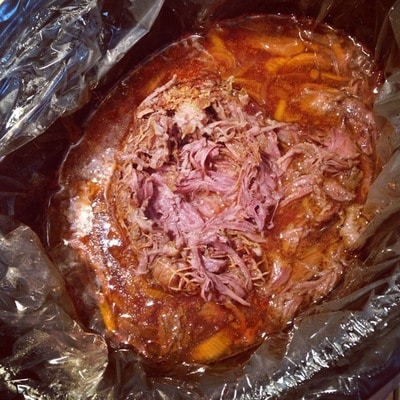 Easy BBQ Pulled Beef
1 2-3 lb. roast (I used chuck, almost any cut will work – preferably a fattier one)
1 jar of bone suckin' sauce (or your favorite BBQ sauce
1 onion, sliced into half rings
Method:
Place sliced onions on the bottom of the crockpot. Top with roast and pour sauce over it. Cook on low for 6-8 hours. Using 2 forks, pull the meat apart into shreds and mix into the sauce. Serve in a bun, or over rice or mashed potatoes.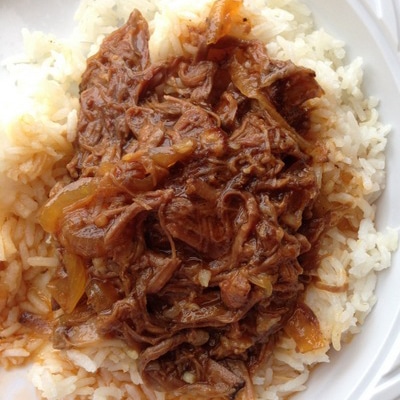 Other slow cooker recipes:
crockpot mushroom barley stoup
blogoversary BBQ brisket