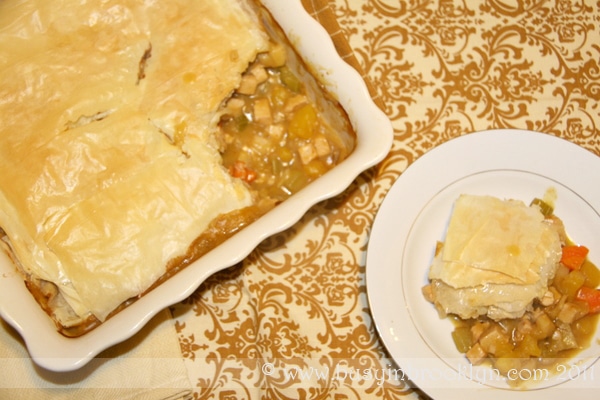 With the weather turning cold and rainy, pot pie is the perfect comfort food to usher in the fall. It's also a great dish to make when you've got lots of leftover chicken or turkey, and other root vegetables that are on their way out. With a large chunk of turkey roast leftover from the chag, I knew I had to come up with something light and tasty to turn it from "leftovers, again!", into something fresh and exciting.
Chock full of healthy veggies and low fat turkey, this "litened up" version of a chicken pot pie is even better than the classic. Sweet parsnips, carrots and squash are the perfect accompaniment to the turkey, while the filo dough makes for a rustic, flaky crust.
Visit my guest post on Cookkosher.com for the recipe!