It's only taken 8 years, but welcome to the new and improved BUSYINBROOKLYN site! I've modernized the design, cleaned up some of the old junk and here we are! Clean, simple, and dare I say millennial? That's my new favorite word!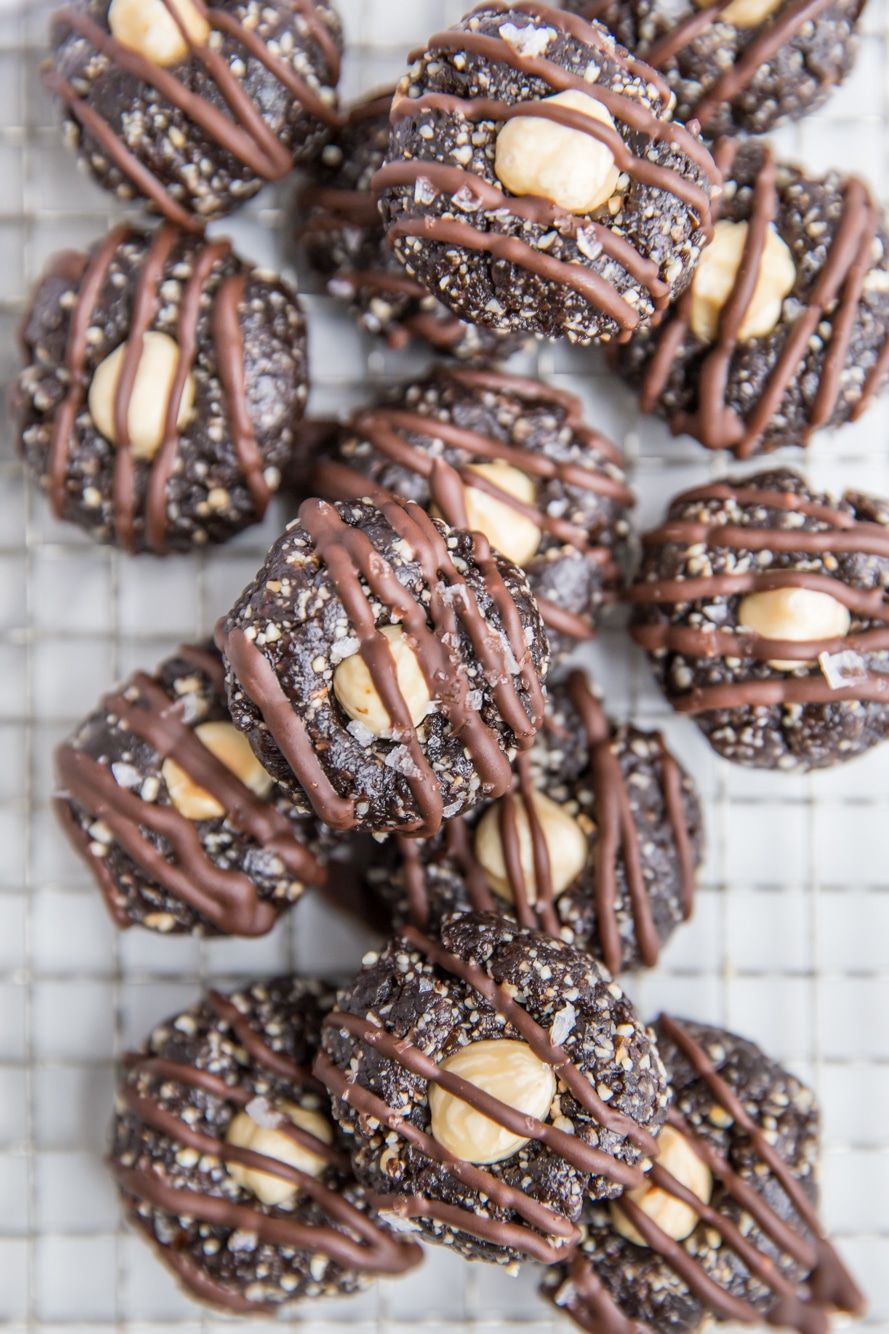 I would love to hear your feedback on how you like it and if there is anything I can do to improve the design! Leave a comment below to let me know!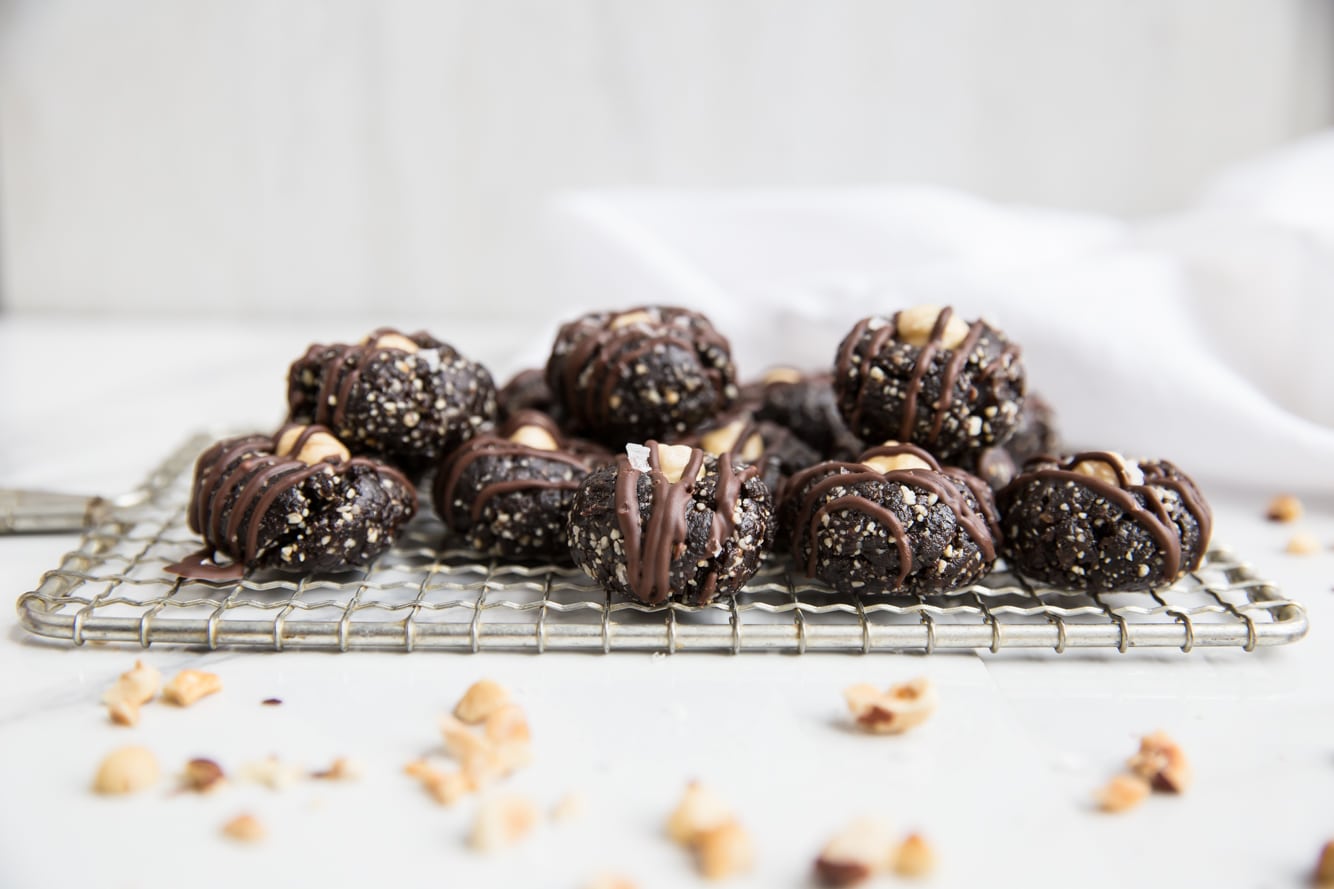 The new blog style may be streamlined and fresh, but the food here is just what you're used to. Fun new recipes with a twist!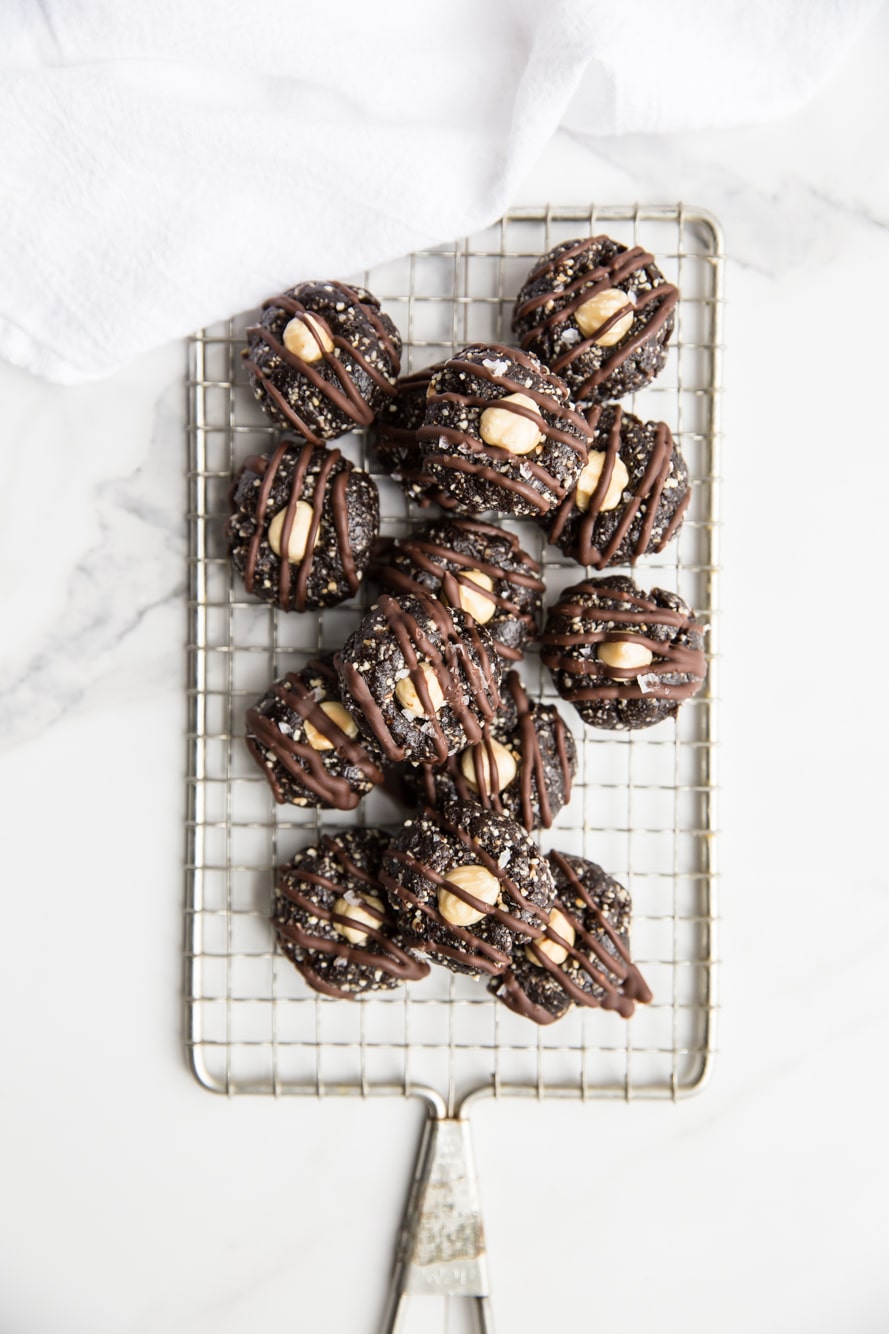 If you're a regular around here, you know that date & nut bites are my all time favorite snack – and these will look familiar. I've made these marzipan flavored ones in the past, and if you're lucky enough to own my cookbook, you've probably tried the much-loved pecan pie bites that are a family staple.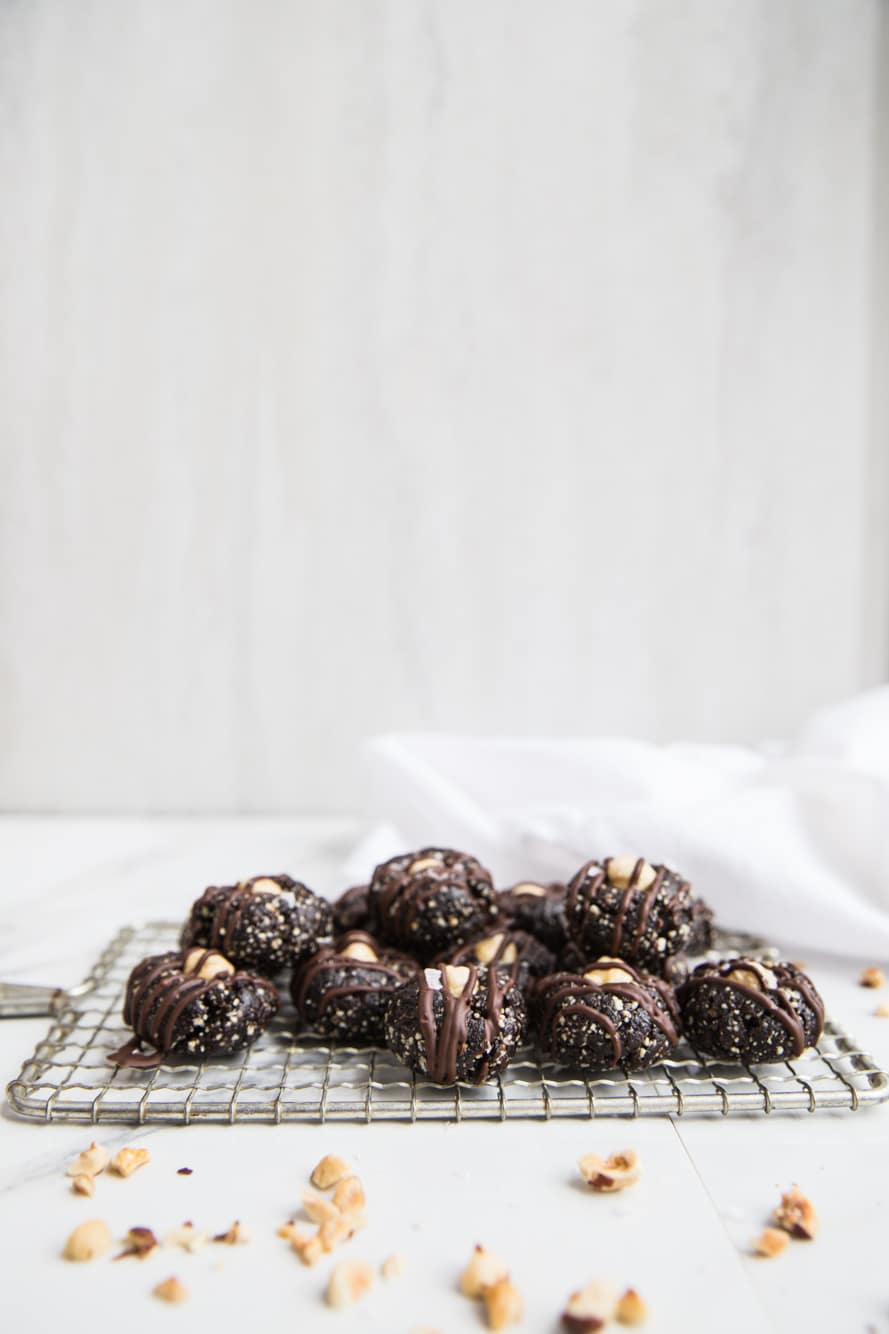 If that's not enough, I've also made them into fun hamantaschen and gingerbread truffles. And I'm testing other flavors as we speak. Because (repeat after me) DATE NUT BITES ARE THE WORLD'S GREATEST SNACK.
Ferraro Rawcher Bites
YIELD: approximately 25 bites
18 plump medjool dates, pitted
6oz. (1 heaping cup) hazelnuts, plus extra for garnish
3 tbsp cocoa powder
1 tsp vanilla extract
1/2 tsp fine sea salt
1/3 cup chocolate chips
Maldon sea salt flakes, optional, for finishing
Method:
Preheat oven to 350 degrees. Spread the hazelnuts out on a baking sheet and toast for 12-15 minutes until the skins start to crack. Wrap the nuts in a kitchen towel and roll them around to remove the skins. Cool completely.
Add the dates, hazelnuts, cocoa powder, vanilla extract and sea salt to a food processor and blend until nuts are finely chopped and evenly distributed – the mixture should stick together when pressed between your fingers.
Form the "dough" into small balls and press a hazelnut into the center, flattening it.
Place the chocolate chips into a Ziploc freezer bag and place in a mug or glass measuring cup. Pour boiling water over the bag and let it sit until the chocolate melts completely. Snip off the corner of the bag and drizzle the bites with chocolate. Finish with Maldon salt.
NOTE: These bites freeze great and can also be eaten frozen.
Related Recipes:
marzipan date truffles
cowboy cookie dough bites
gingbread truffles