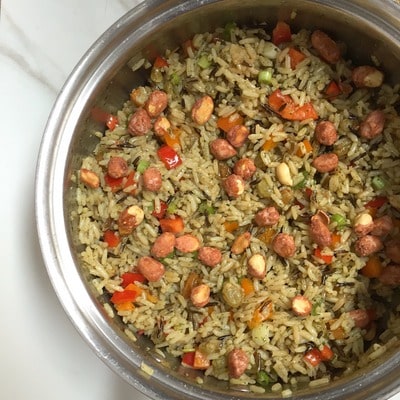 2 boxes Near East Long Grain & Wild Rice (Original), cooked according to package directions
1/2 red pepper, diced small
1/2 yellow pepper, diced small
3 scallions, chopped
1/2 cup golden raisins
1/3 cup honey roasted peanuts
dressing:
1/4 cup light olive oil
2 tbsp rice vinegar
3 tbsp honey
1 tsp curry powder
Method:
Cook rice according to package directions and cool completely. Add remaining ingredients (besides for peanuts) and mix with the dressing. Garnish with peanuts before serving.