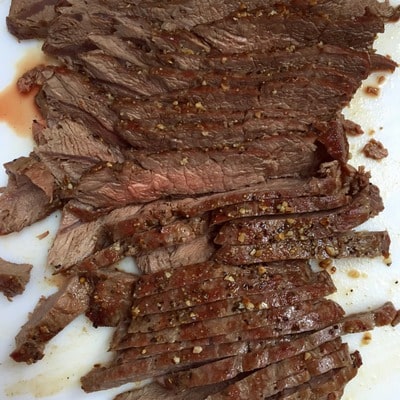 london broil, shoulder blade cut
3 tbsp olive oil
1 tbsp soy sauce
3 cloves garlic, minced
1 1/2 tsp Montreal steak seasoning
Method:
Place the meat in a Ziploc bag with remaining ingredients and marinade for 1 – a few hours. Broil over high heat for 6-8 minutes on each side. Rest for 10 minutes and slice thinly against the grain.
No-Marinade VARIATION: drizzle london broil with olive oil and season with Montreal steak seasoning, kosher salt and freshly ground pepper. Cook as above.