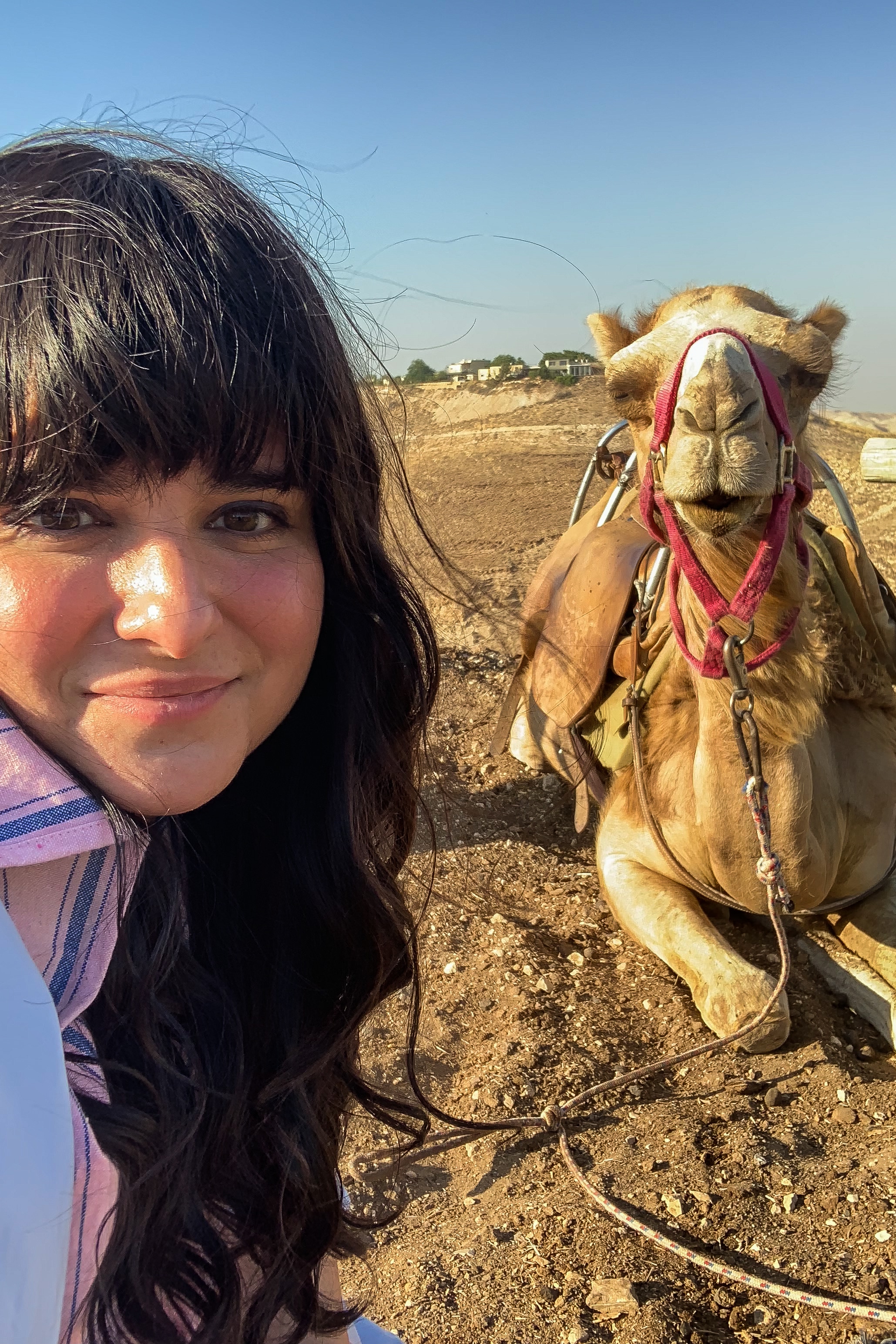 My kids and I are still not down from the high we experienced during our recent trip to Israel. It was truly an experience of a lifetime! Having spent a year living in Israel, I was so excited to show my children around the country that afforded me the best year of my life! Israel has changed so much since I attended Machon Shoshanat Yerushalayim in Ramat Shlomo (I won't date myself but lets just say that Bibi was running for Prime Minister that year and he lost!).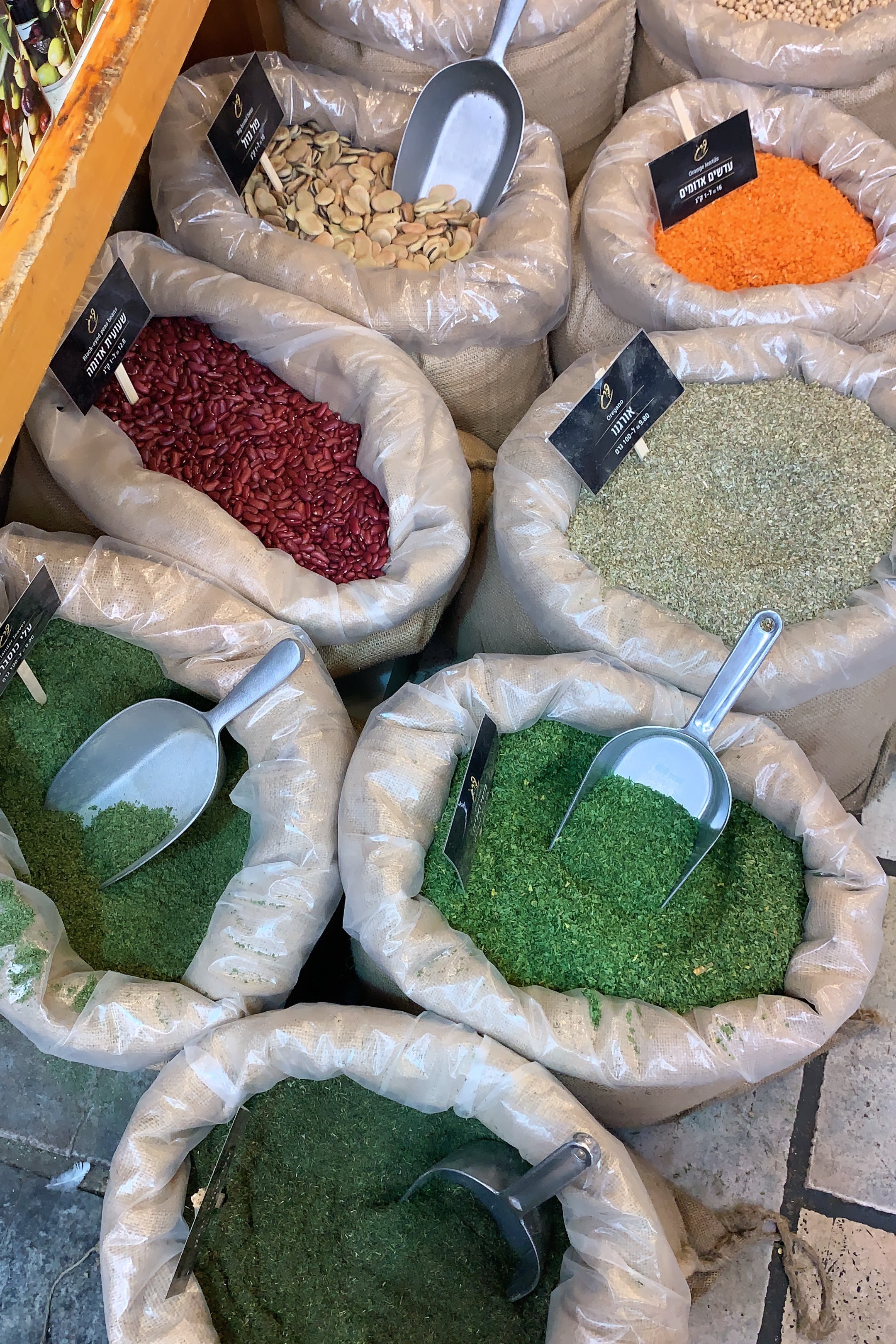 I'd like to start with a DISLAIMER. While I am sharing my itinerary, I take no responsibility for any restaurant or activity posted here. These are not endorsements, they are just a review of what I did. I was not paid to promote any of these restaurants or attractions. Please do your own research as far as the KASHRUS of each place, as kosher certification can change and everyone has their own standards.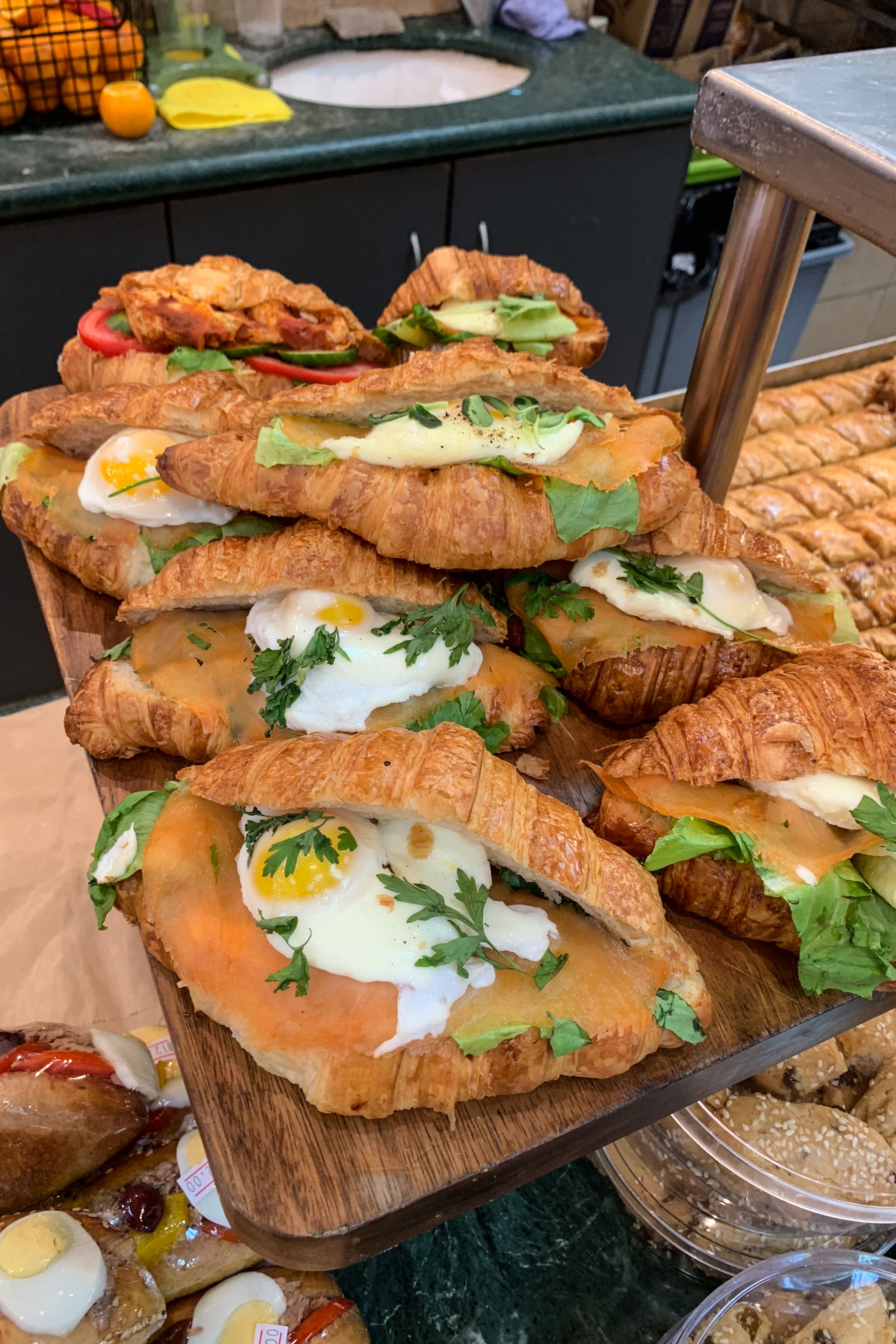 Gagou de Paris, authentic French bakery, King George St 14, Jerusalem
Of course Israel is a kosher haven, with waffles at the mall, Cholov Yisroel ice cream at every gas station and candy galore at every corner store, but I wanted to instill in my children that it's not just the food that makes the country unique.  I really wanted to give them a taste of what makes Israel truly special  – the sense of pride and belonging we feel in our Jewish homeland, the spiritual energy that's felt at every turn, and the longing we experience as we step back in history in the path of our forefathers.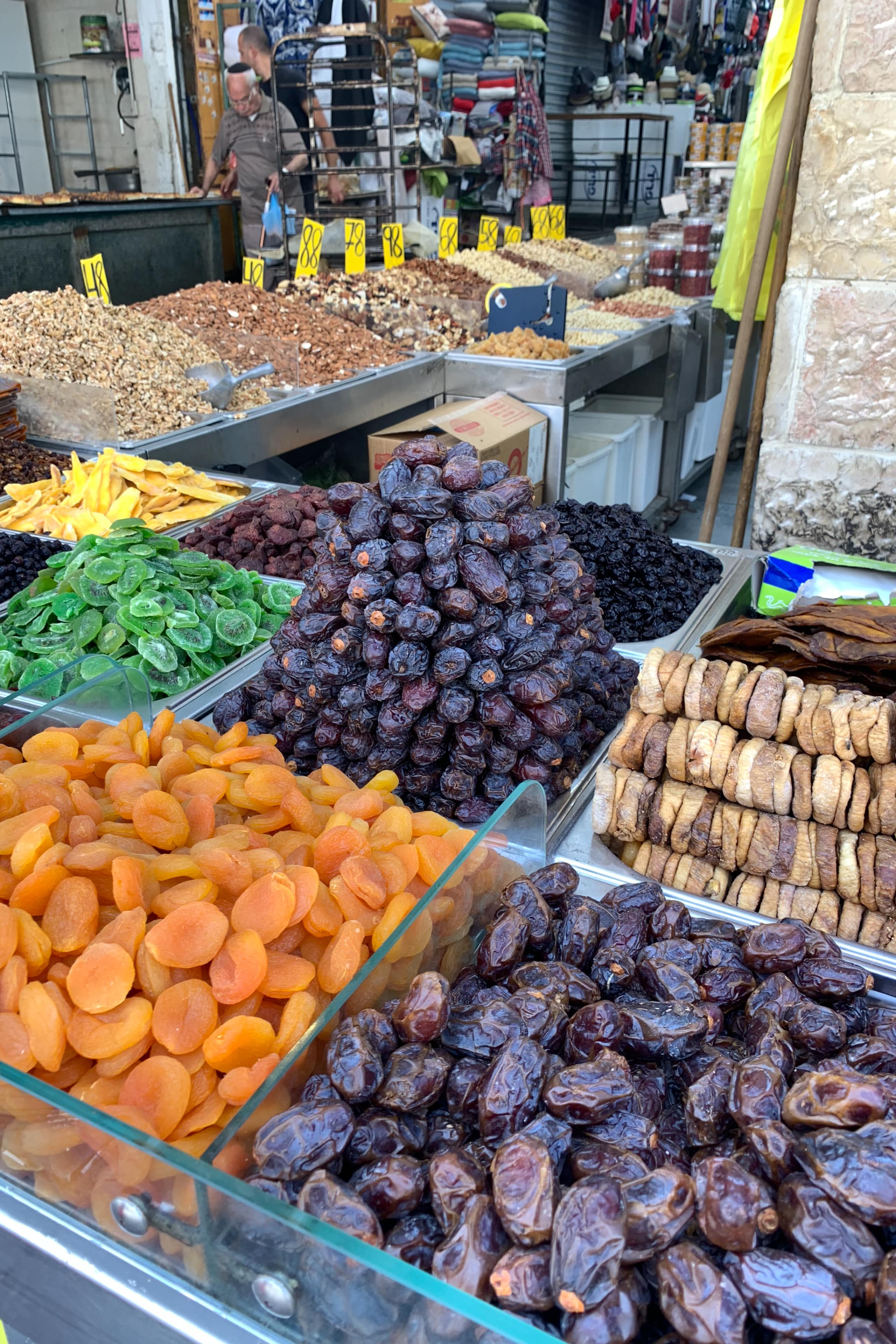 So while I will touch on some of the great places we ate, and some foodie recommendations, I want to preface it by saying that this was not a foodie trip. It was an opportunity for my children to experience Israel in all of it's glory – yes, crepes included, but it was so much more!
I was blessed to take this trip to Israel in honor of a family simcha, but after much deliberation, we decided to leave my two youngest at home with my husband, and to go myself with my three oldest kids, ages 13, 11 and 9. My younger children are both allergic to peanuts (one with anaphylactic allergies to peanuts as well as cashews and pistachios) and with Israel being the land of BAMBA, I felt that it was the safest choice. After seeing bamba on every single trip, at every store and park, I know without a doubt that I made the right decision.
Because I was on my own for a week without a car (I was too scared to drive there myself!), we did not manage to make it up North during our trip but I hope we will take another trip in the future with the whole family and explore that area then.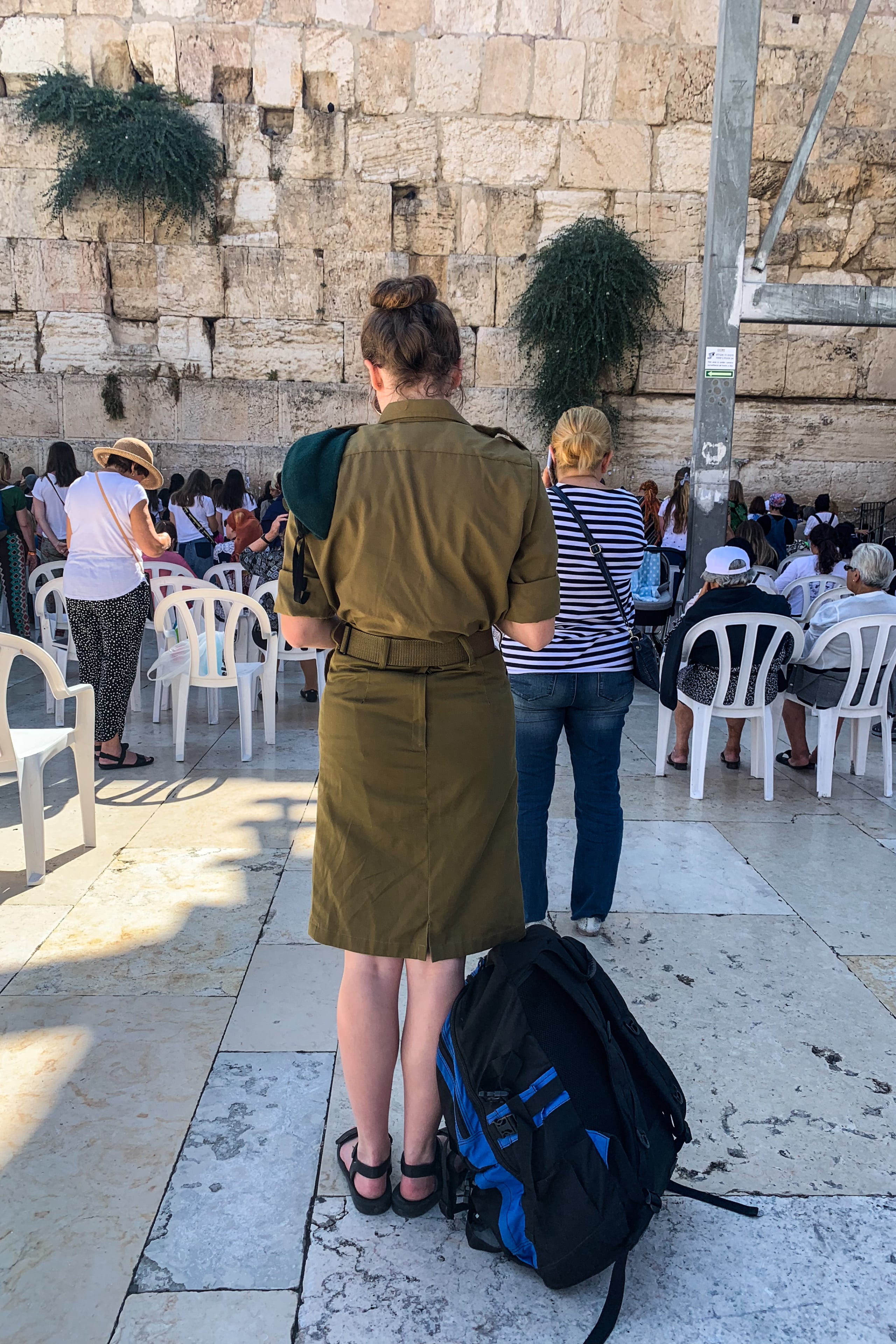 HOW I PLANNED MY ITINERARY
When we decided to take the trip, I posted on Instagram asking for travel recommendations and to say I was overwhelmed is an understatement!! It's so amazing that in a country roughly the size of New Jersey, there are endless things to do. My biggest issue was not knowing what to group together on the same days since I wasn't familiar with how close things were from each other. I reached out to Plan It Israel and it was the best decision ever! It was a pleasure working with Shani and she was extremely patient, no matter how many times I changed things up.
Since I was in Israel for one week on my own, and the second week with family, I only planned certain days and left some open to accommodate my relatives. I think it was a good balance of experiencing Israel for what it is, and incorporating fun activities that are not necessarily native to Israel, but just to give the kids a good time.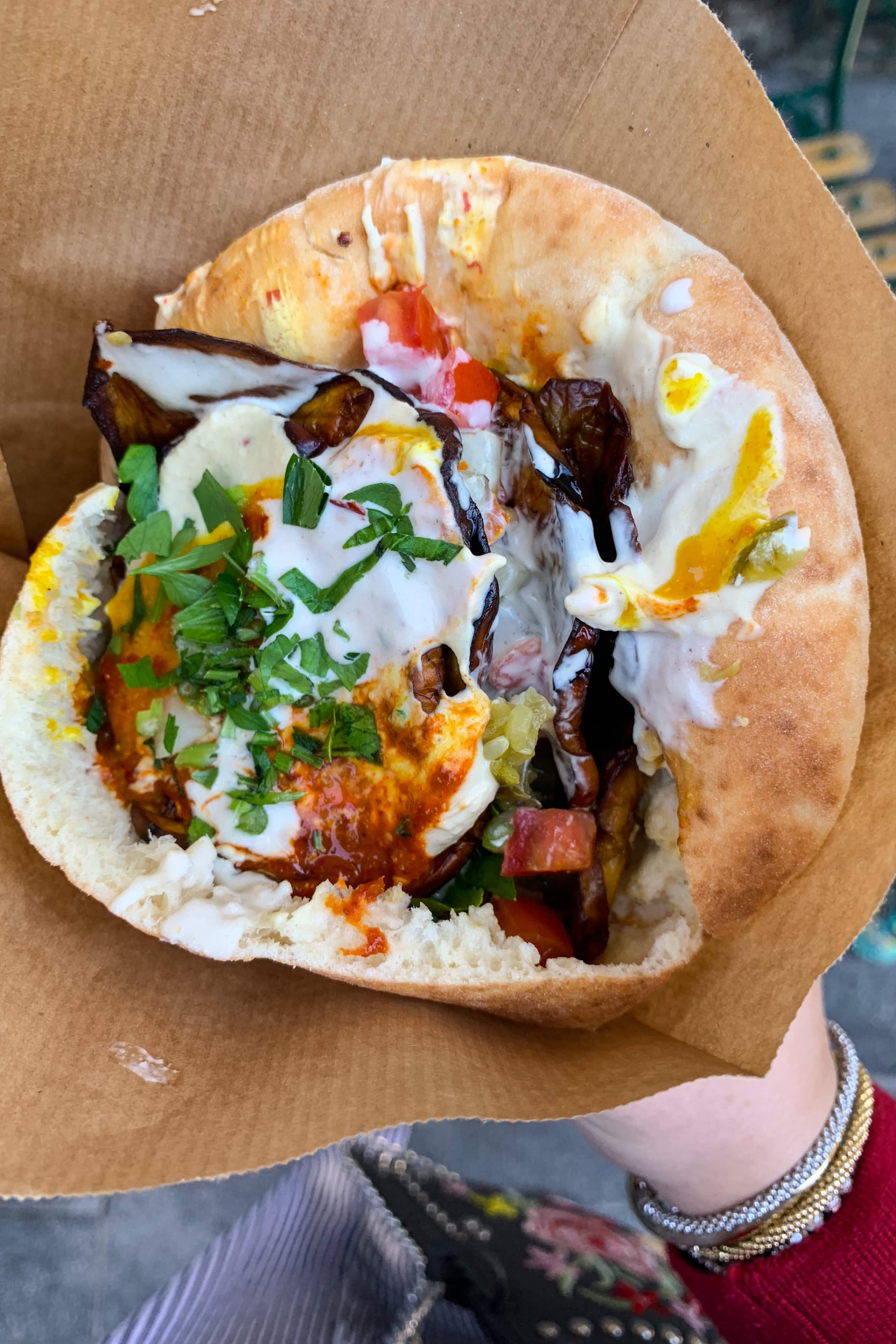 Aricha Sabich, Agripas St 83, Jerusalem
Day 1
We landed at the Inbal hotel in Jerusalem in the late afternoon. The Inbal offers beautiful accommodations, a great spa and pool (with a poolside bar), lavish Israeli breakfast and outstanding service. Since my sister was arriving two days after me, we wanted to have the "kosher hotel experience" (room service!) before we moved to an apartment that we shared with family.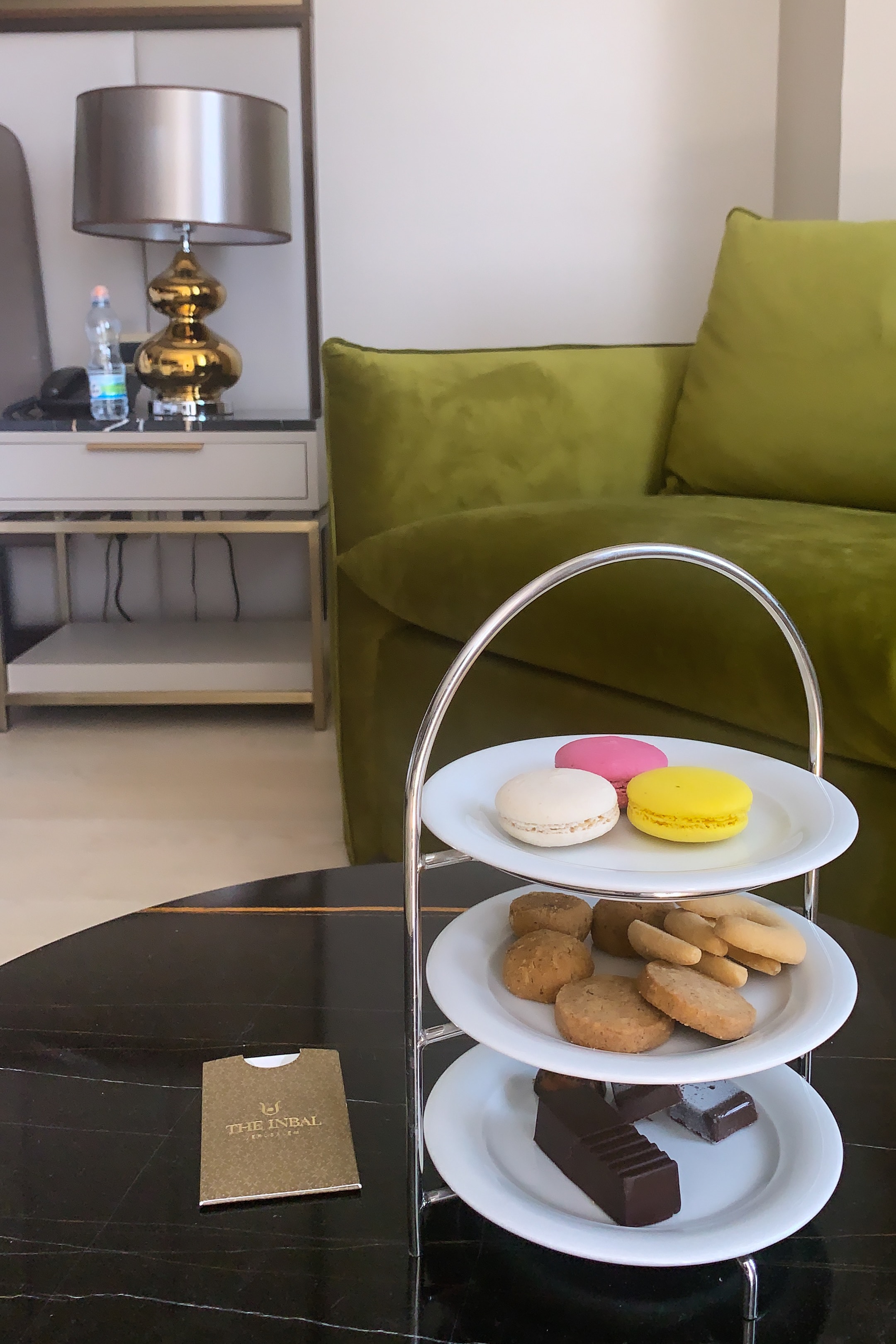 Inbal Hotel, Ze'ev Jabotinsky St 3, Jerusalem
We unpacked, showered and headed straight for Machane Yehuda Shuk to explore some favorites – Marzipan Bakery (Agripas St 44), Giveret Boureka (open shuk), Aricha Sabich (Agripas St 83), Mamlechet HaChalva (Etz Hachayim St), Mousseline Ice Cream (HaArmonim St 2), all the candy shops and amazing fresh produce.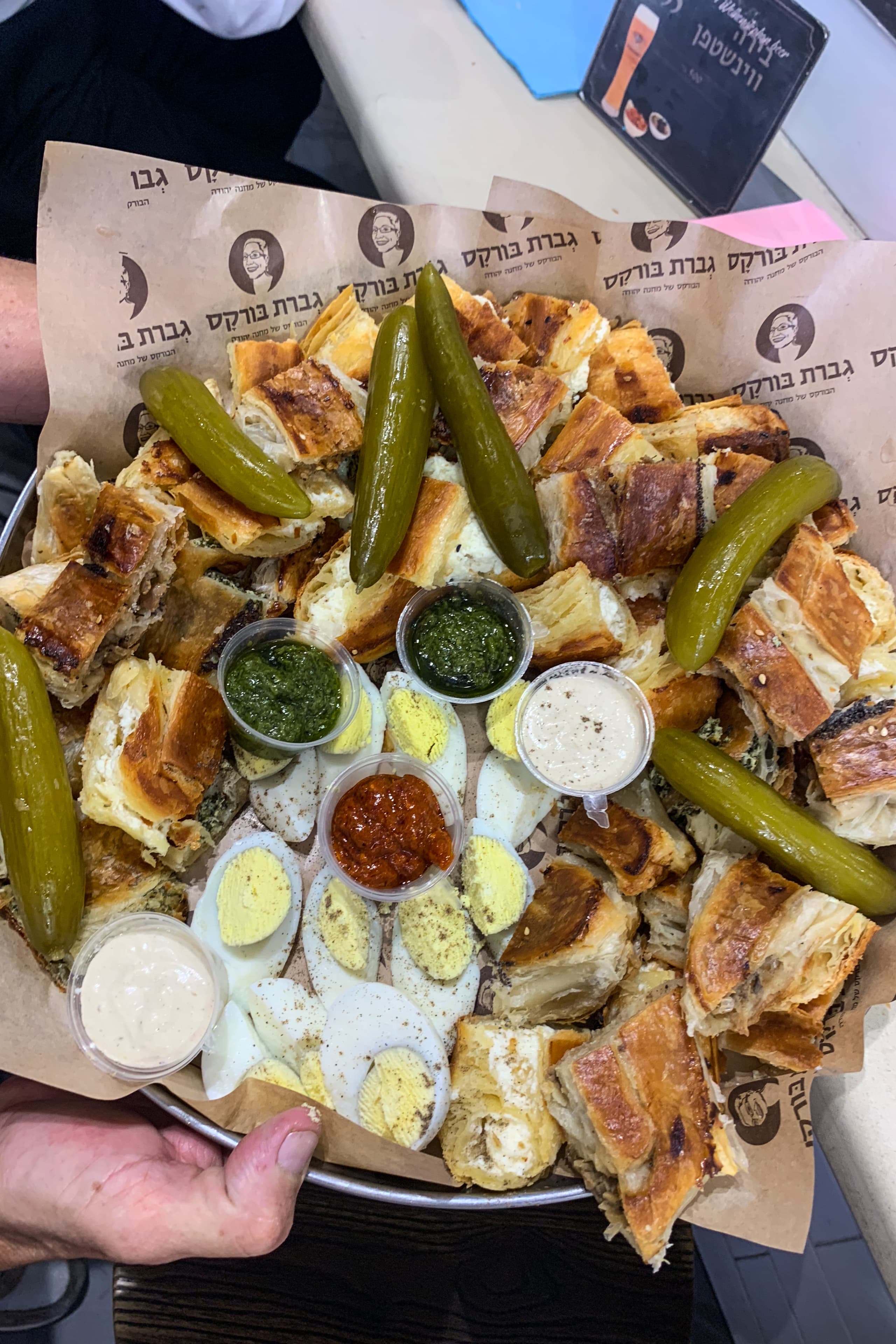 Giveret Bourekas, Machne Yehuda (open market)
Then we headed on the lightrail to the Old City, with a quick stop at Seoul House (34 Chabad St.) for authentic kosher Korean cuisine and then down to the Kotel for the Kotel Tunnel Tour. My kids were pretty tired so in hindsight it probably wasn't the best activity for our first day. Exhausted, we headed back to our hotel and ordered room service for dinner. Perks of Israeli travel!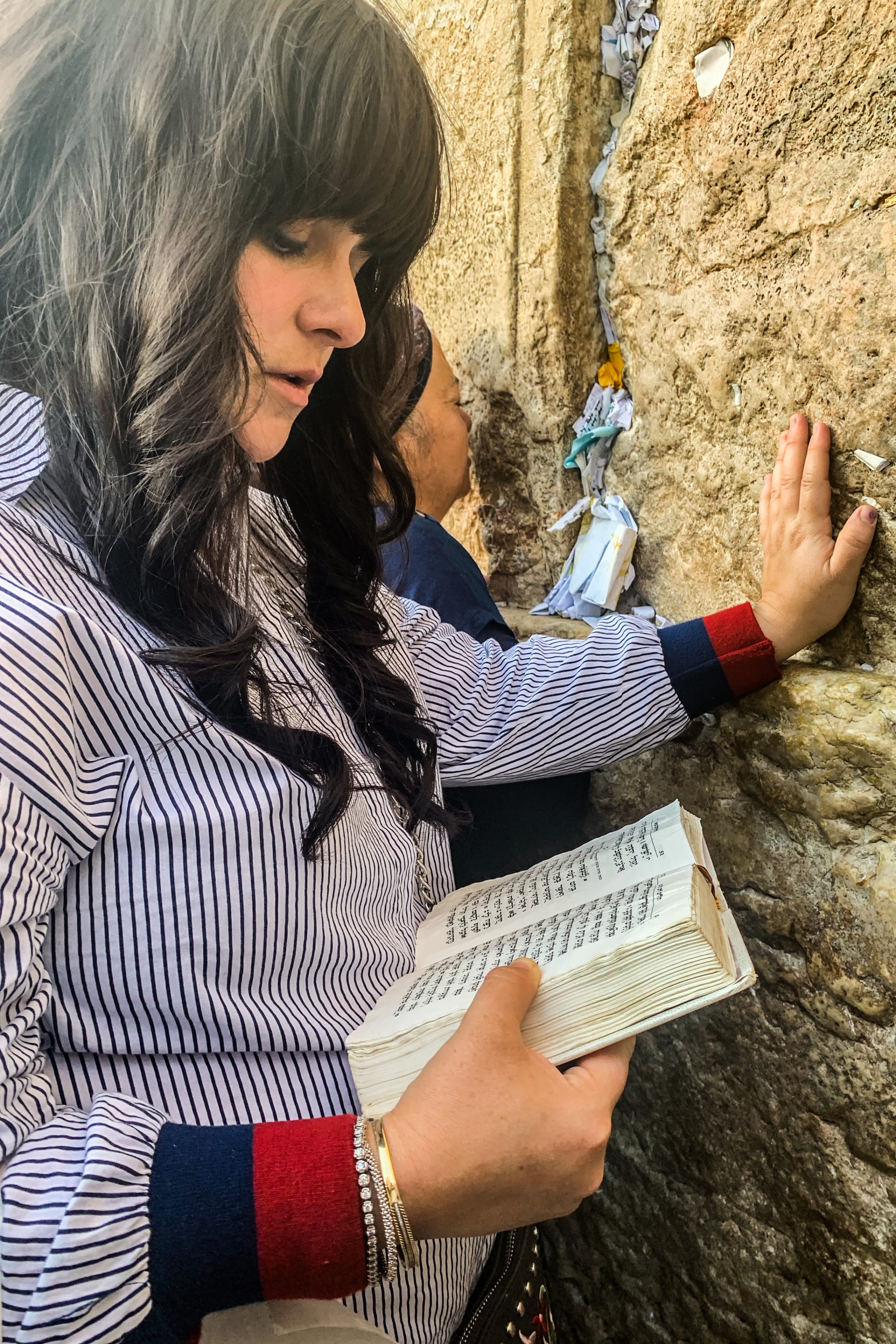 Day 2
This was one of our absolute favorite days in Israel. First, we headed to Pantry Packers to pack food for Israel's needy. Each kid was assigned a job – portioning out the dry goods, sealing the packages, labeling them and packing them. Pantry Packers came highly recommended but I didn't understand why something like that could be so much fun – but it truly was! My son said he wants to get a job there for the rest of his life!
From Pantry Packers, we took a taxi to the Malcha Mall (Derech Agudat Sport Beitar 1) that was pretty close by. We had a field day at the new food court for lunch (3rd floor), with lots of fun kosher options like a hot baked potato bar, pizza hut, hot crepes and waffles galore. The kids had a blast, and we picked up some gifts along the way!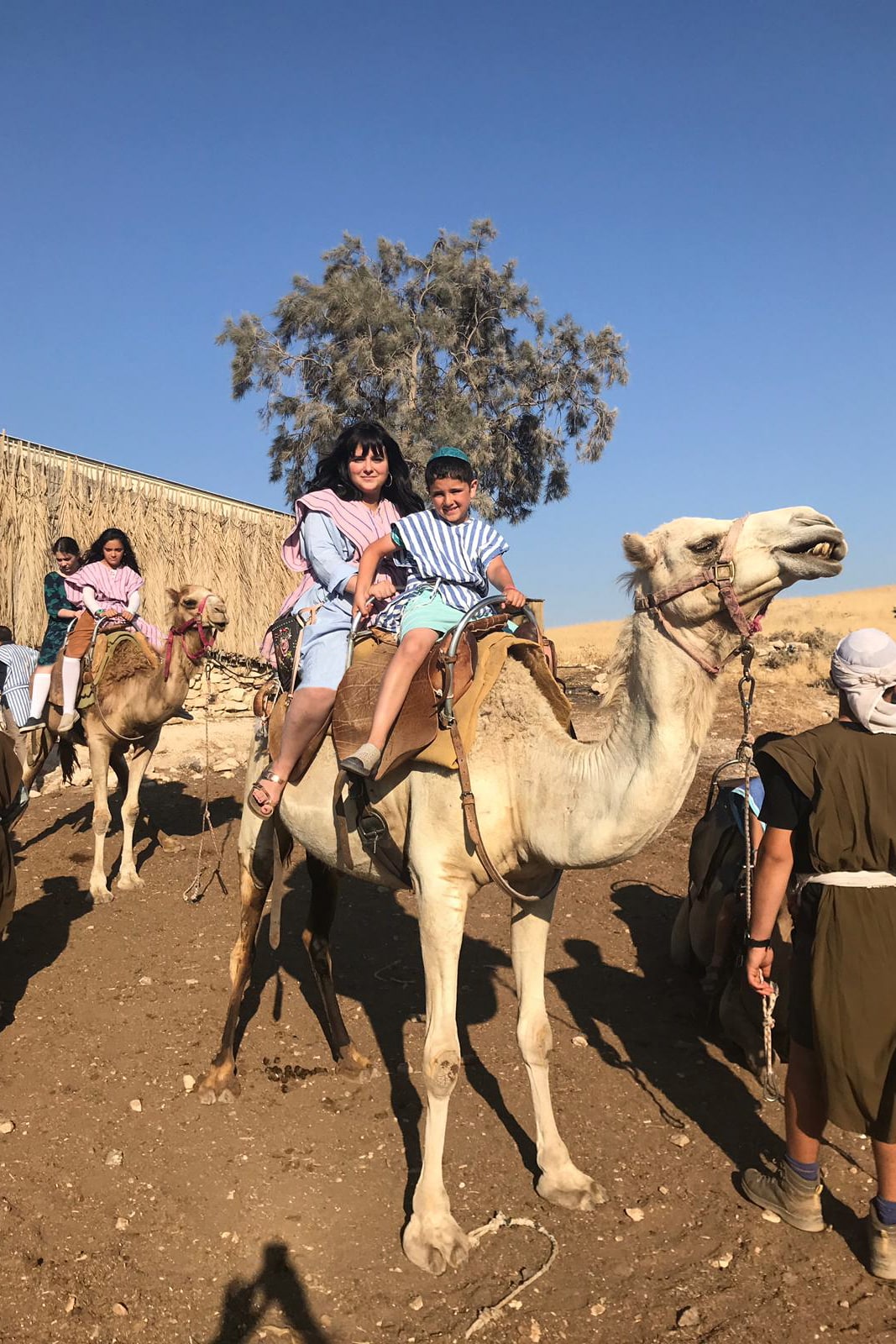 From there, our hired driver picked us up and took us to Eretz Bereishit, or Genesis Land where you are given the opportunity to experience being a guest of Abraham in his tent. It was amazing to have history come alive and go back in time, I highly recommend it!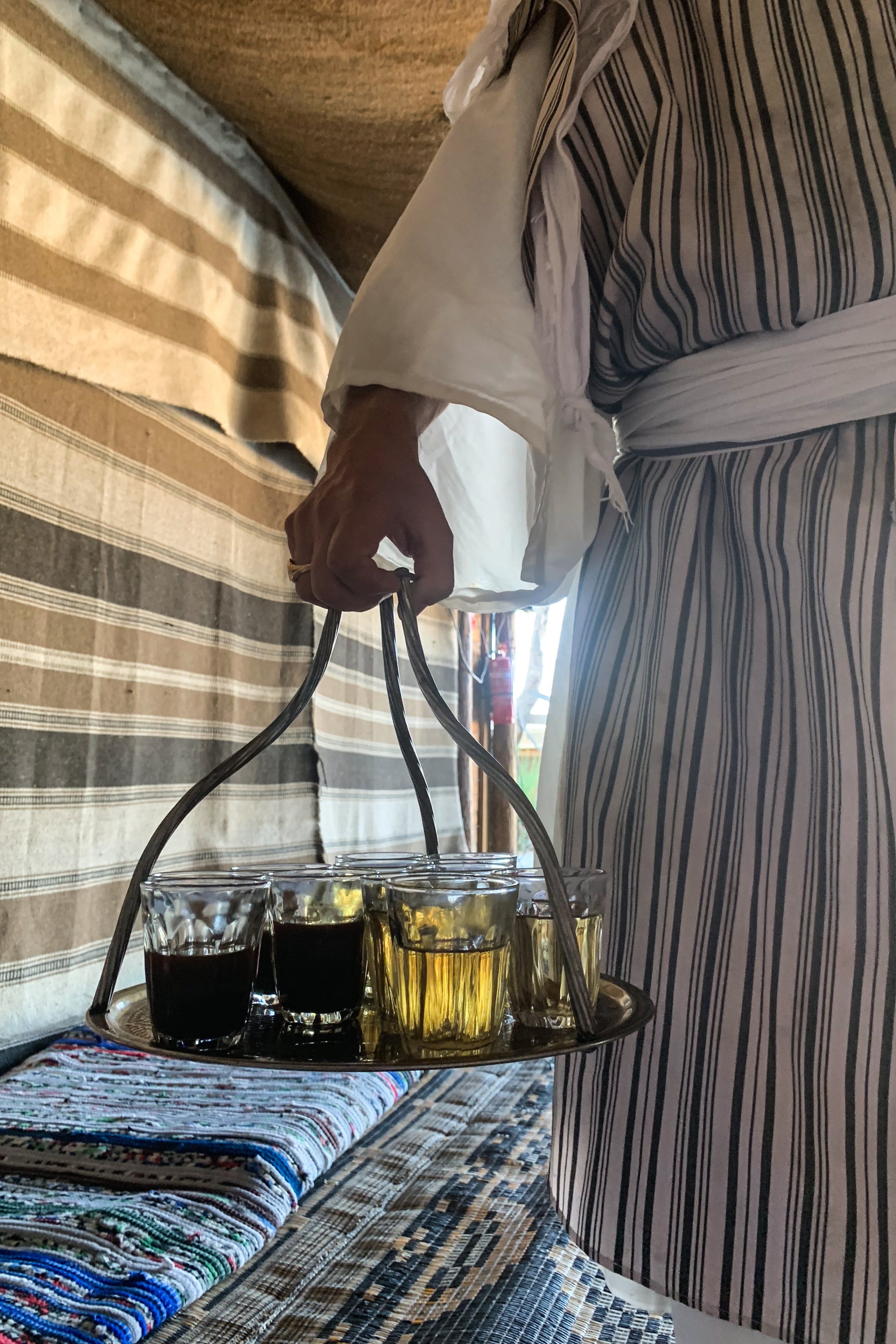 First, we took a camel ride down to the tent which was both terrifying and thrilling. The camels are taught to walk along the edge of the mountain and it feels like THE END. But I am so glad I did it! (If you're afraid, I definitely recommend taking the ride down to the tent and not the return trip which is much scarier).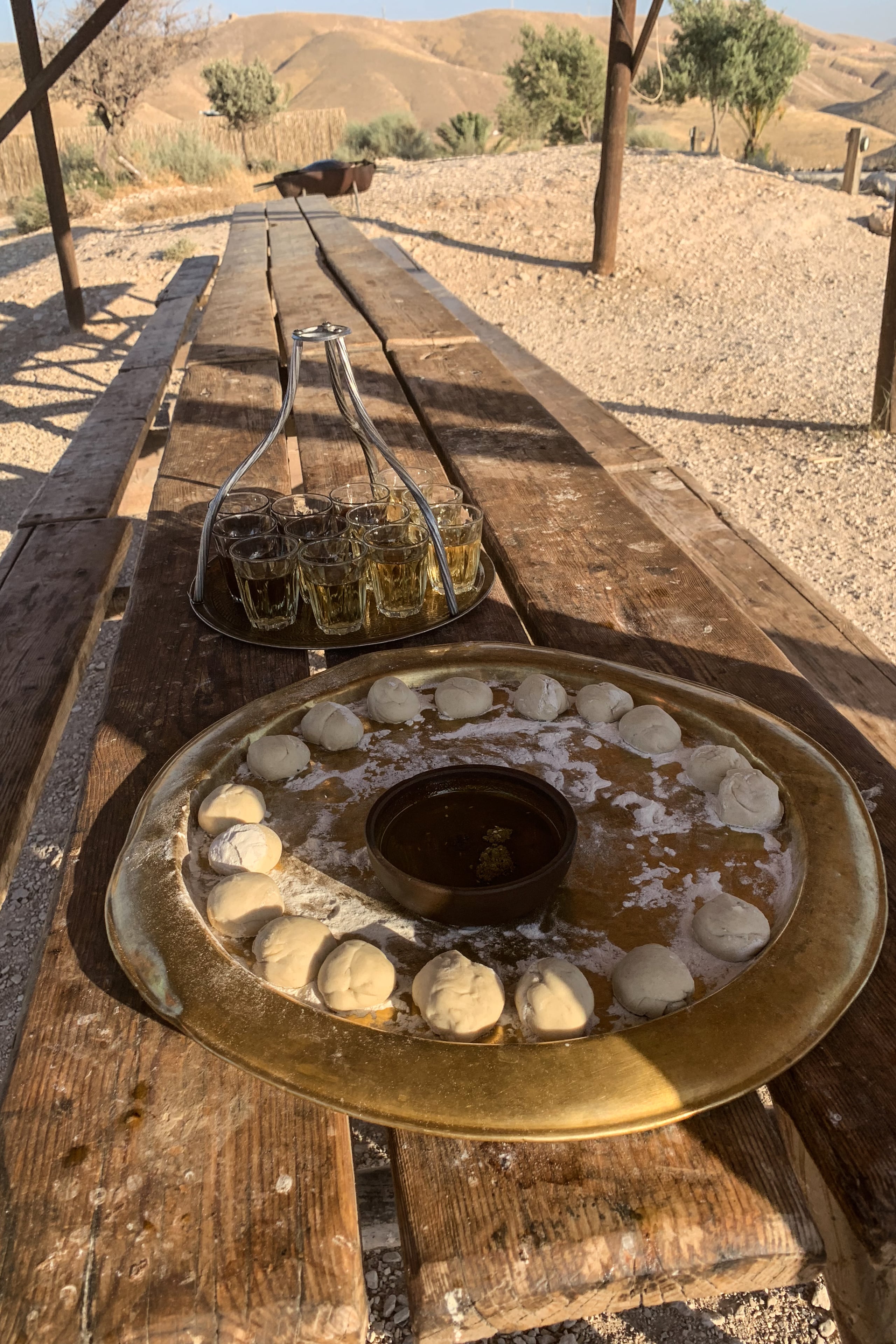 Once in "Avraham's Tent" we were served some strong cardamom coffee, tea and dried fruit, and then we took turns making pita. There are options to have a full meal there or a pottery class, which I think are great additions if there is time.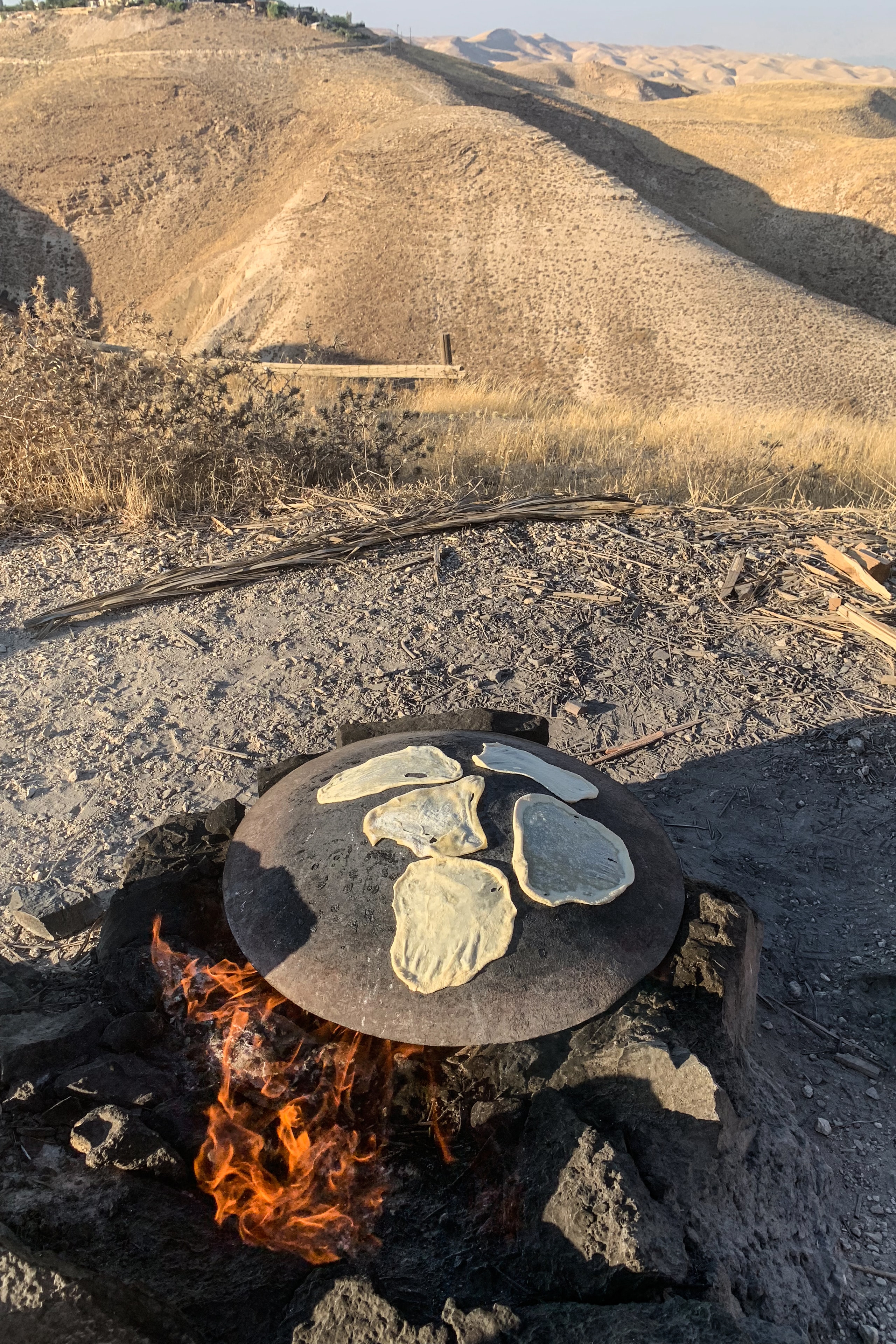 After a truly packed day, we headed back to the Inbal for a quick night swim, and dinner of fish and chips for the kids in the lounge while I met a friend for dinner in Inbal's new o2 Restaurant.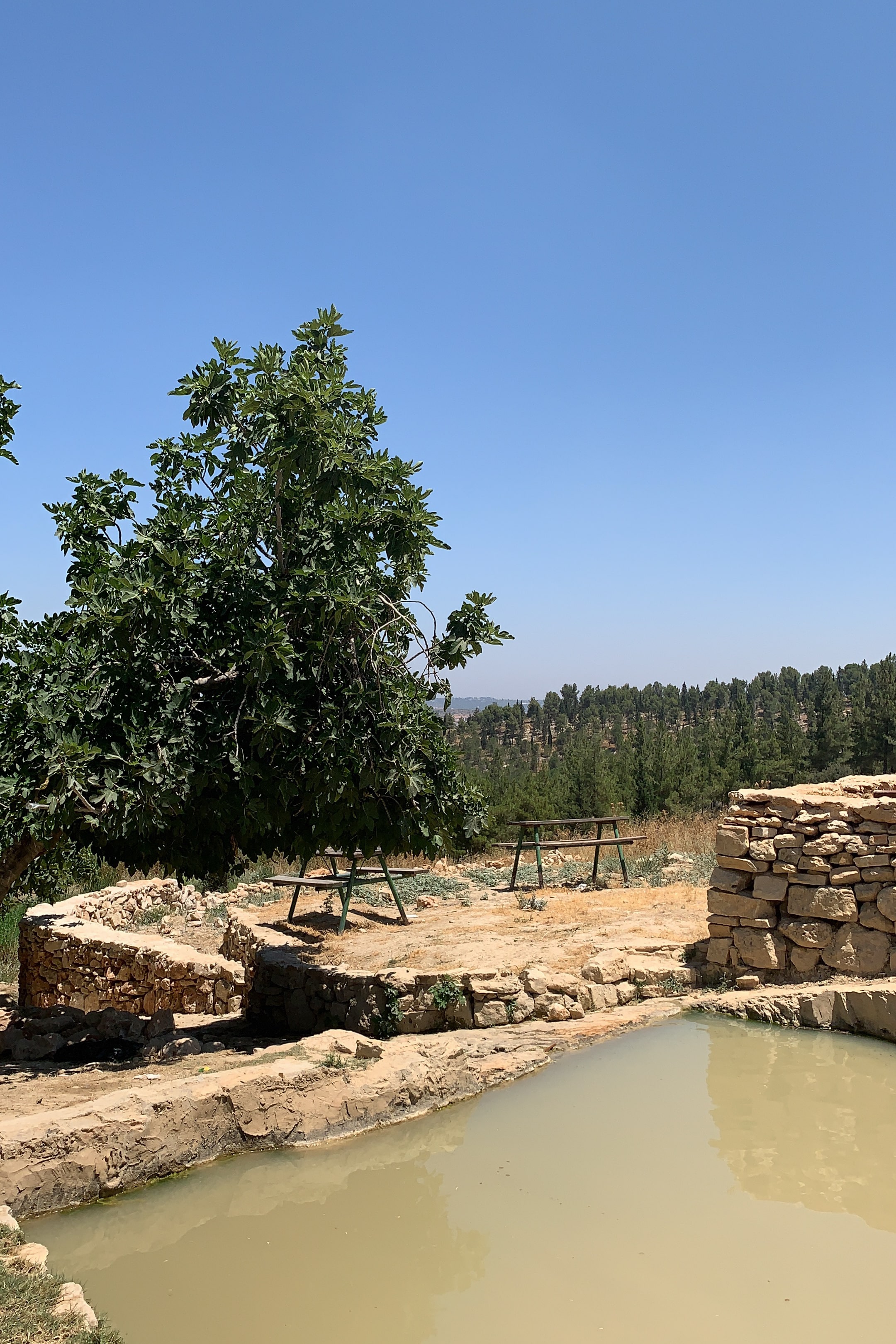 Day 3
Plan It Israel helped us arrange a tour guide for the day to take us to THE GUSH. Chaim Guttman (contact at 972 50 4144908) was truly an amazing guide with an expertise in exploring historical sites. An archaeologist by trade, he was so full of knowledge and history and I learned SO MUCH!! He also speaks lots of different languages. Highly recommend.
We started our day with a little fun at Gush Etzion ATV's, set in the most breathtaking space in Gush Etzion. We drove through the vineyards and almond orchards with beautiful views, explored natural springs, an ancient mikvah and memorial sites. The ATV tour neighbors with Deerland Park where you can go Zip-lining (and lots of other outdoor activities) as well as a petting zoo and a neighboring winery. You can easily spend an entire day in this area.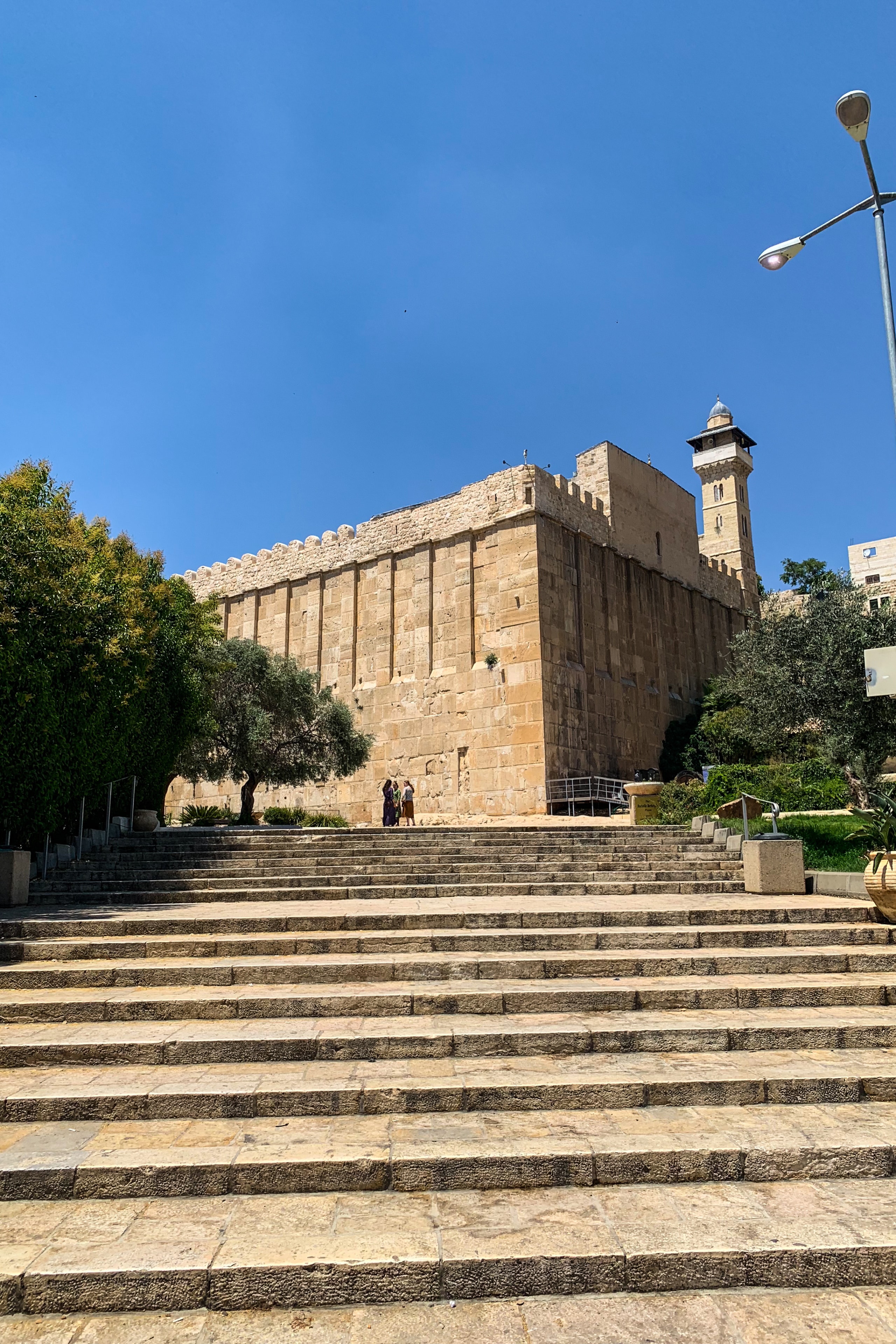 From there we headed to Chevron where we did a quick tour and then to Mearas Hamachpela for introspection and prayer. (You can book a day tour via The Hebron Fund).  Quick stop for lunch at Chevron's pizza shop, gift shop and then off to Susia, an archaeological site that bears remains of an ancient Jewish village that stayed intact for 1500 years! We formed some clay in a cave on a potters wheel, turned an ancient olive press and walked among the ruins exploring it's history.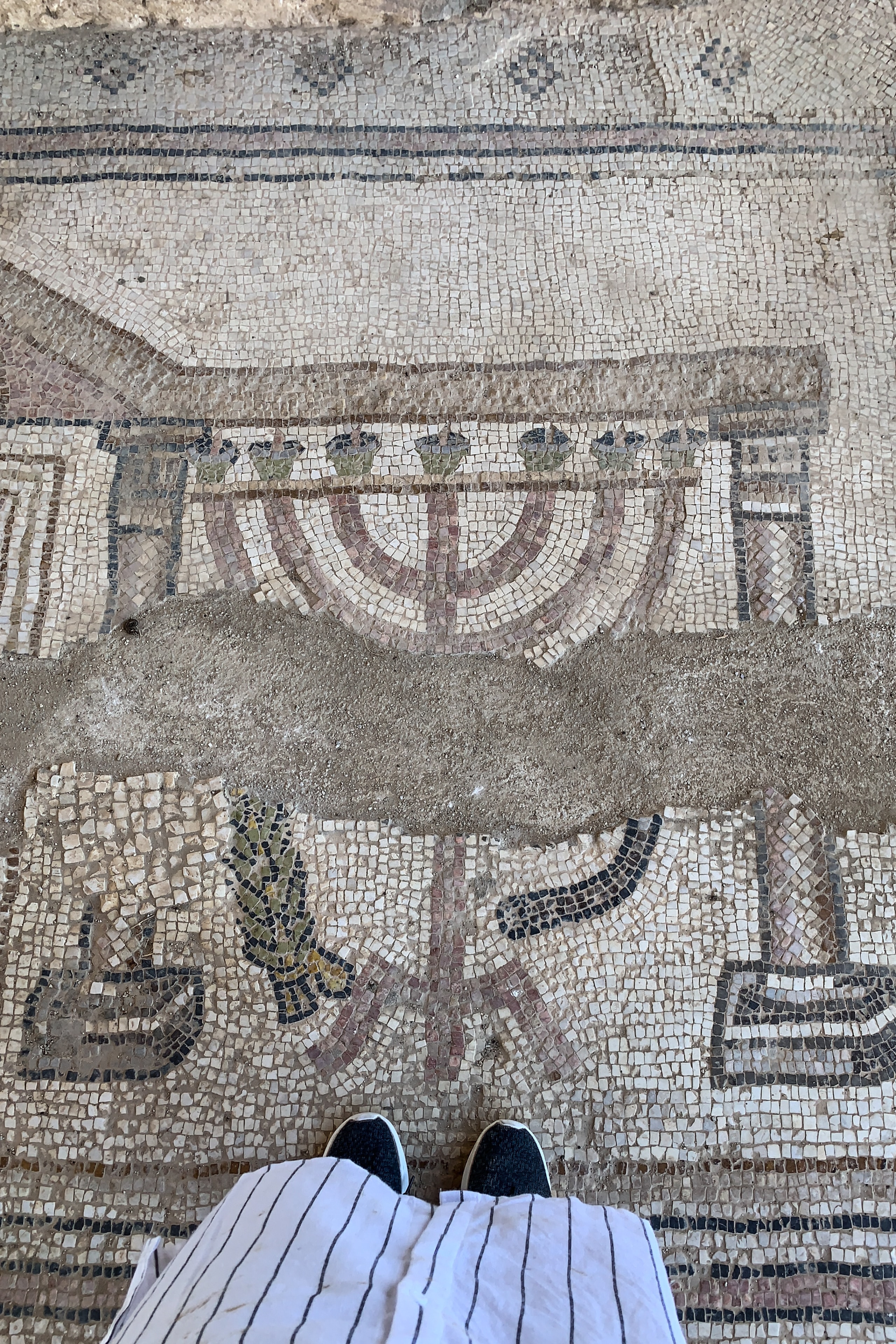 On the way home, we stopped at Hahamama Cafe in the Gush for an amazing dinner of homemade pastas that were out of this world (I highly recommend the potato halloumi gratin and the four cheese beet tortellini!). They also have a greenhouse where they sell flowers and tons of unique fresh herbs, as well as a neighboring bakery across the road. Highly recommend!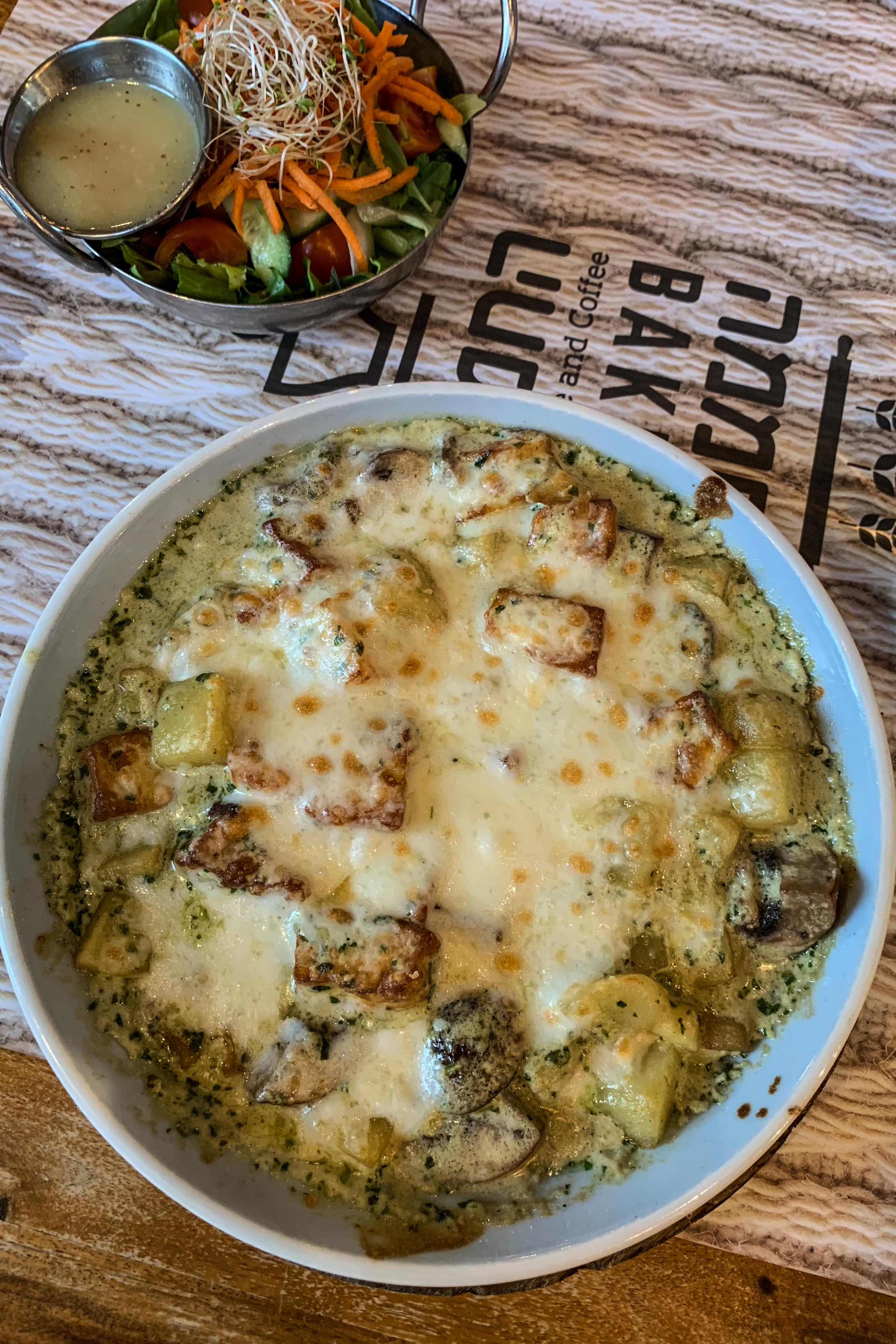 We ended our long yet uplifting and spiritual day at Kever Rochel, to visit the last of our foremothers before heading to bed.
Day 4 FRIDAY! We met up with family at Apple Pizza for lunch (Lunz St. 3, forever the best pizza!), then to an open flea market for some tourist shopping, Gan Hasus dog park featuring a collection of 550 historical windows from all over Jerusalem (at the top of Hillel and King George) and then off to Ben Yehudah for that hectic pre-Shabbos shopping and noshing!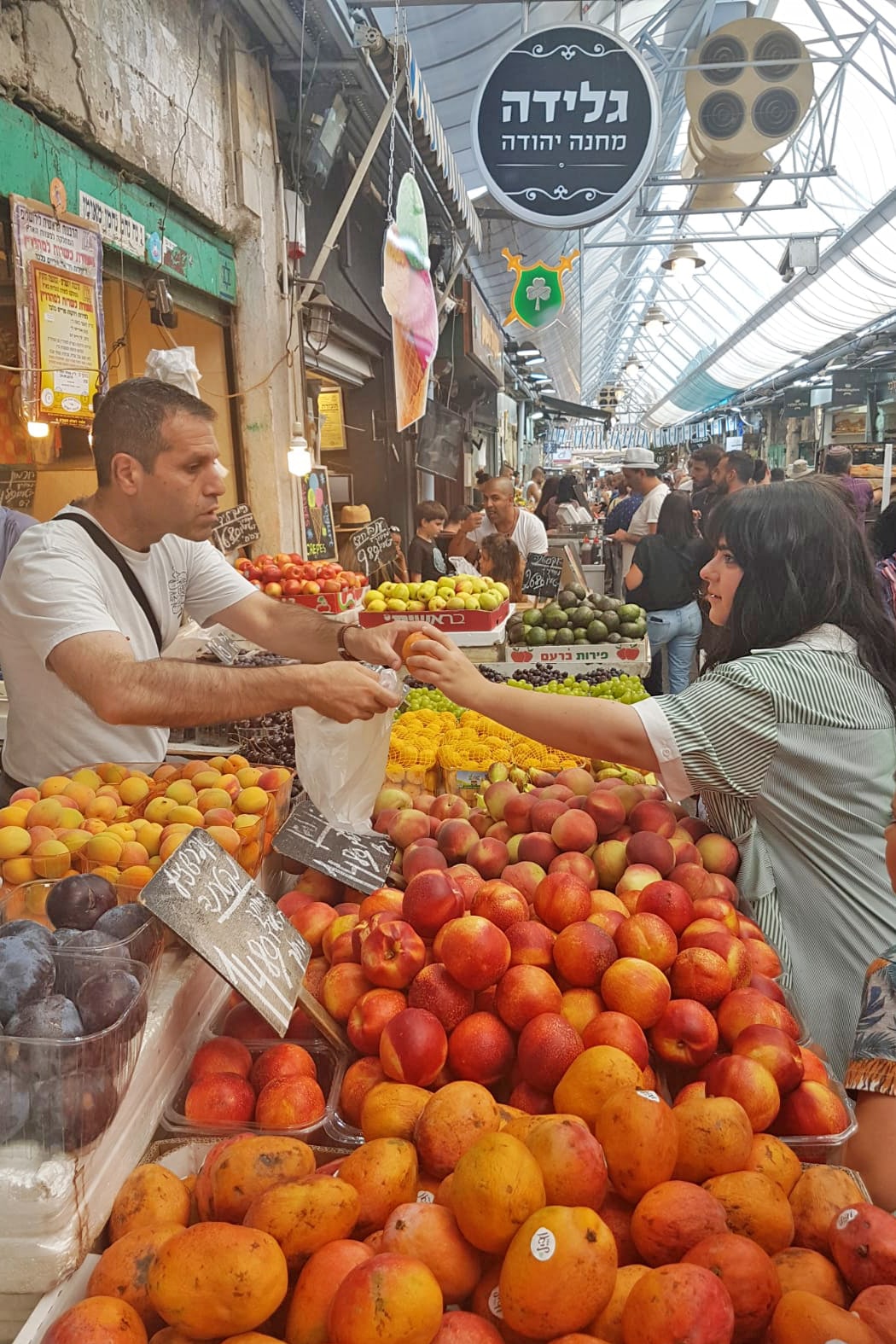 Day 5 SHABBOS! We spent Shabbos with family in Jerusalem, caught up on some much needed rest and took it easy. Motzei Shabbat we went to Malcha Mall for Pizza Hut & ice cream!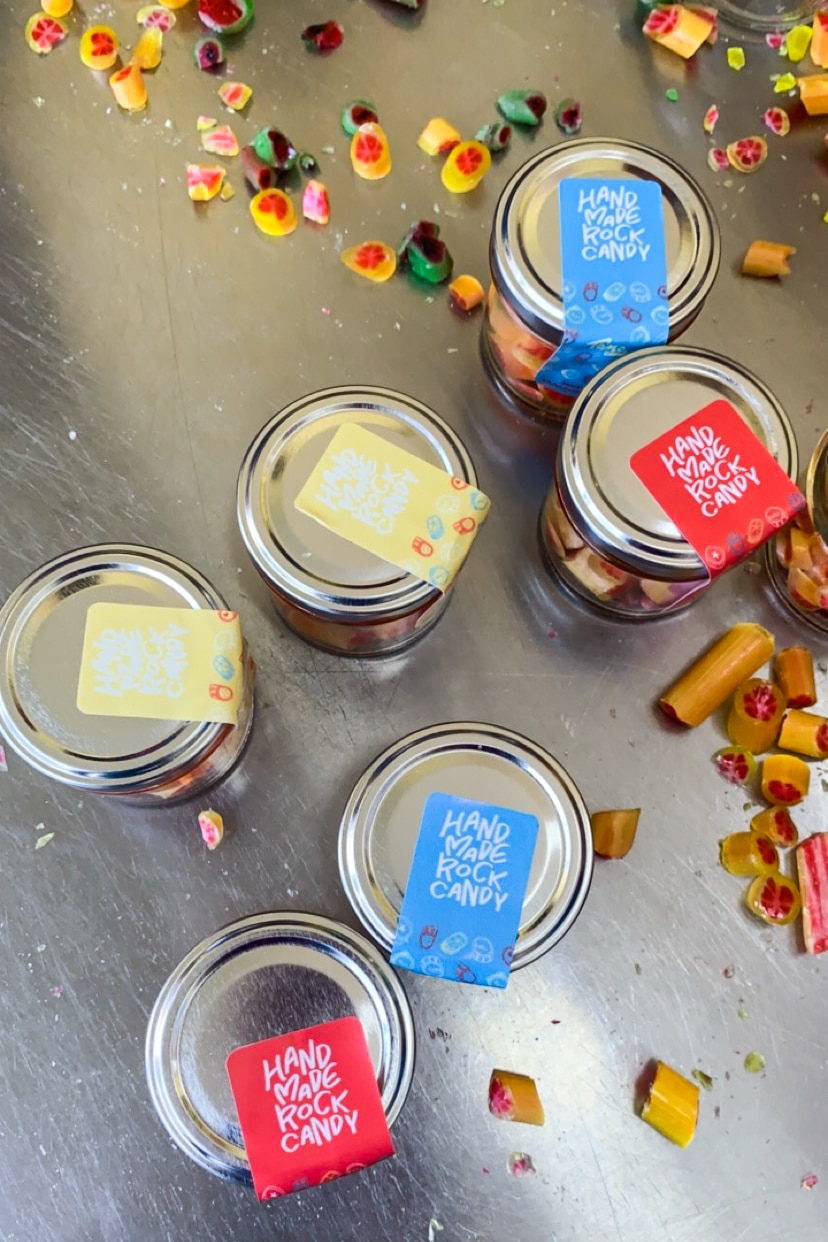 Day 6
We hired a driver through Plan It Israel to take us around for some fun activities, starting with Tomo Candy, a candy-making workshop in Ramat Gan. It was an absolute blast learning to make candy from scratch and I highly recommend! From there, we headed to the Port of Tel Aviv for lunch and then to Tel Aviv Balloon for a hot air balloon riding experience! We saw the most beautiful view of Tel Aviv and it was a fun activity.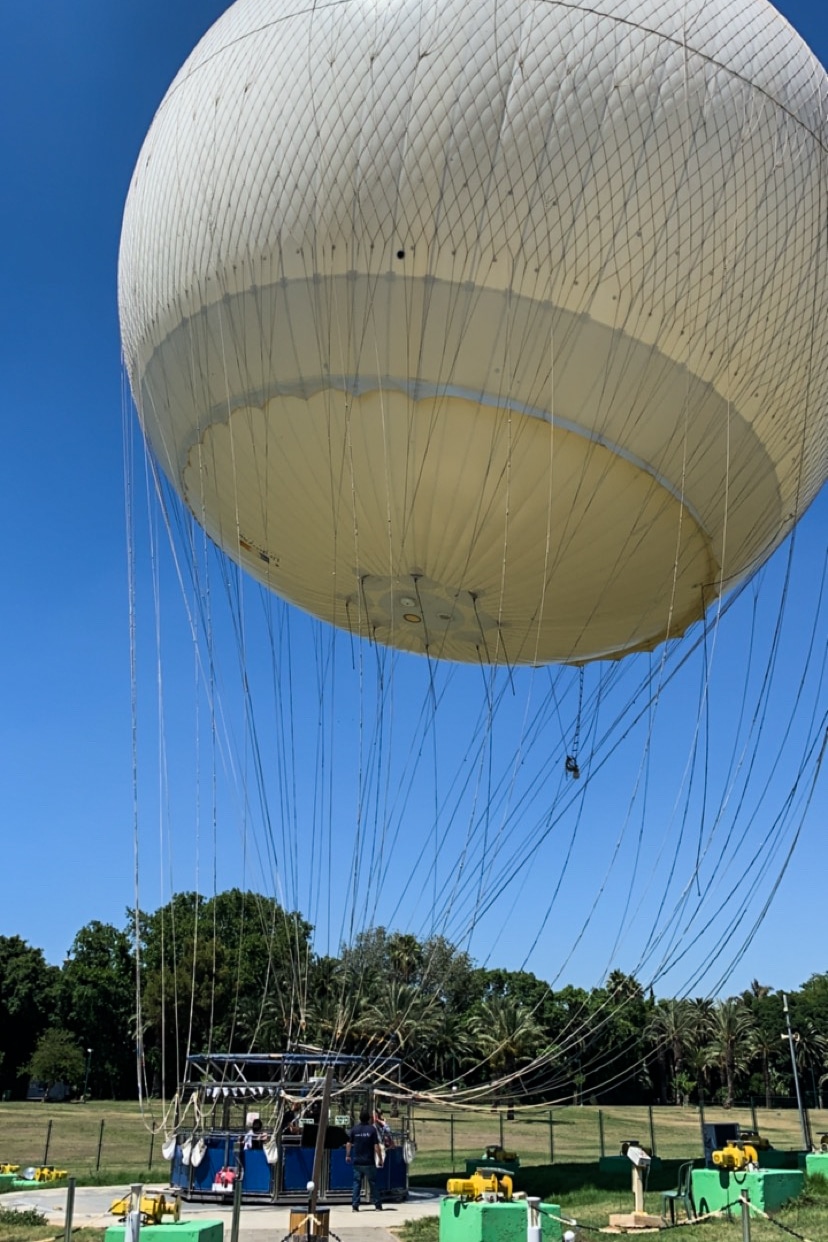 From there, we stopped at Sarona Market (Aluf Kalman Magen St 3, Tel Aviv)  to tour the beautiful modern shops (beware, most is not kosher) and from there we headed to Latrun for a game of laser tag in the heart of the Yad LaShiryon Museum in Latrun. You are surrounded by army tanks, jeeps and shelters so it's a truly fun experience! We had wanted to do their new water tag but it wasn't available when we went. After a long a tiring day, we went out for some quick falafel and shnitzel on Ben Yehuda and some outdoor entertainment at Kikar Hamusica!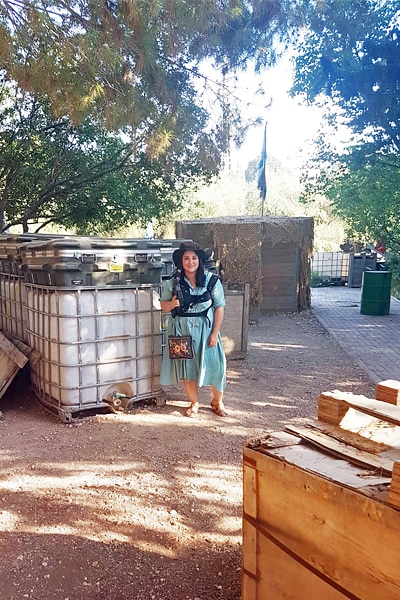 Day 7
I had a Millennial Kosher book event that night In Jerusalem so we wanted to take it easy that day. We decided to explore Geulah and Meah Shearim and had the best time! We walked through the streets, went to the Olive Wood store (Me'a She'arim St 26) for gifts, Brooklyn Bakery (Me'a She'arim St 15), The Shtisel restaurant (Nahum St 7) for a photo op, and of course Uri's pizza with rotev for lunch (Malkei Israel St 6),  some Mitzei Uri  for a cold drink and Shokoland for candy and gifts!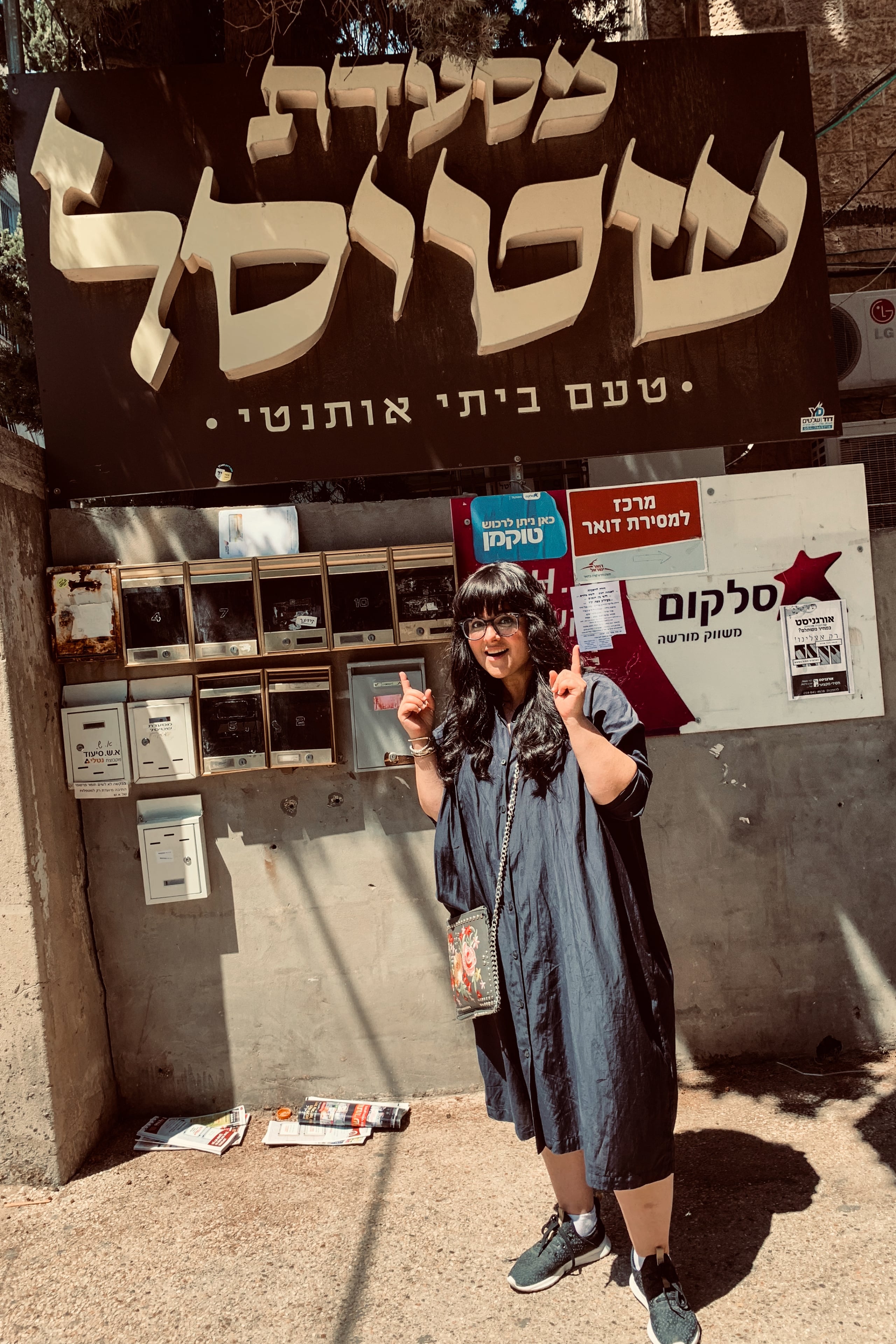 I was so glad I was able to bring my daughters and my sister to my event at Matan, sponsored by Nefesh B'Nefesh and organized by @therealhadassah! Special thanks to @hair_makeupbyshanib for doing an amazing job with my makeup (if you're looking for a makeup artist for a simcha in Israel I highly recommend!). We had lots of cute vendors at the event and I demoed my sushichos (sushinachos) two ways, finishing with a Q&A to a room full of amazing women from around the world. It was truly an amazing experience and I'm so glad I was able to make it happen (with the help of Hadassa, @lilyrose_bakersbox, Rivkah, and many others!). We finished our night with dinner at La Piedra, (Gershon Agron Street 1) and OMG go. Just go. Still dreaming about their house salad and the mozarella sticks with chipotle aioli.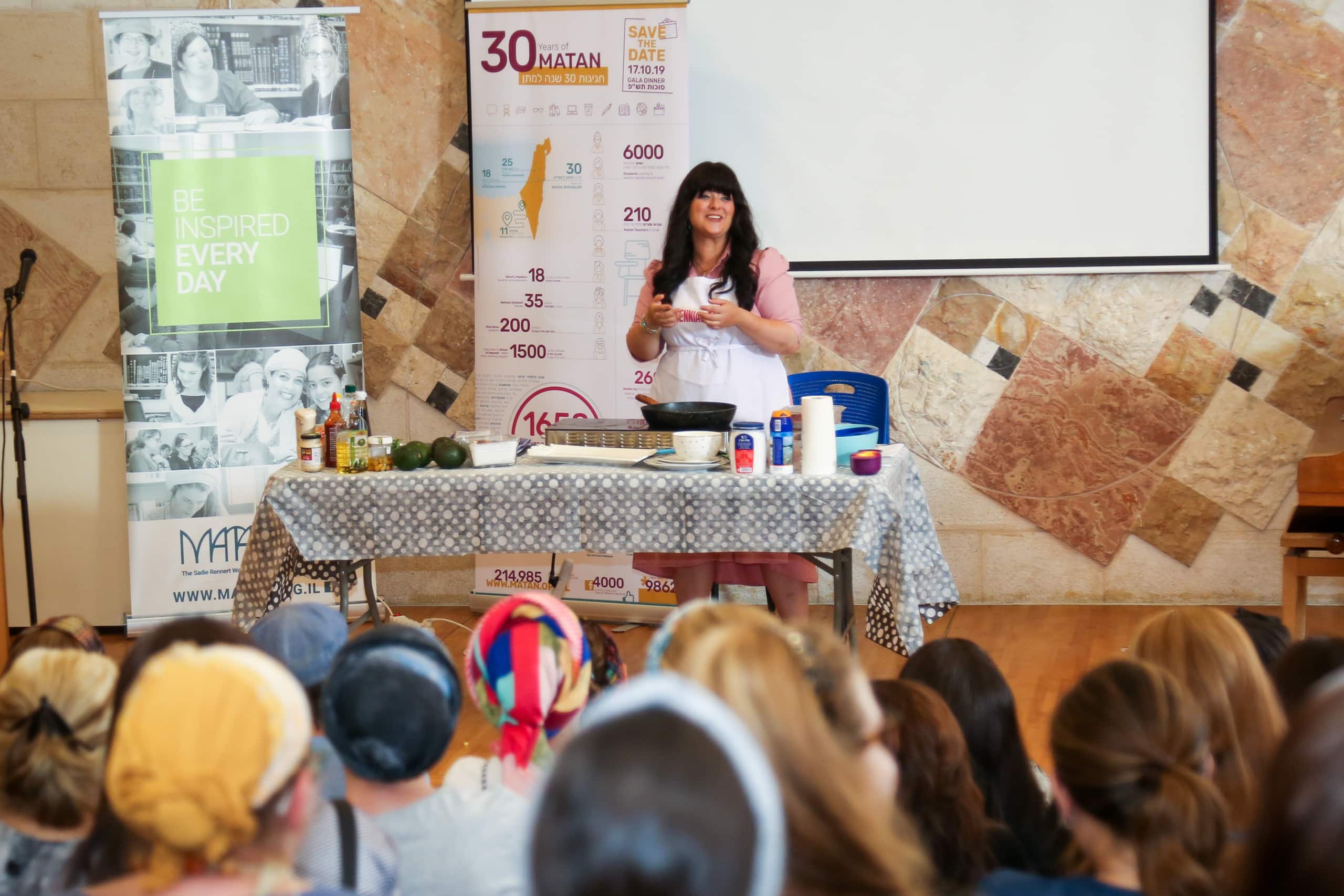 Photo by Zeldaphotography
Day 8
We started off our day at First Station, (David Remez St 4) the old train station with lots of little shops and great restaurants. We had a delicious meal at Fiori for lunch and then we headed to the  Our IDF Exhibit that is only opened for a limited time this summer. The exhibit is FREE but sells out, so book tickets in advance. It started with a video about the different wars and events in Israel's history (they have an English version too but you have to request it). Then you sign up your badges and visit the stations for different IDF trainings in a variety of areas. You swipe your badge at each station to go up in rank. My kids had an absolute blast!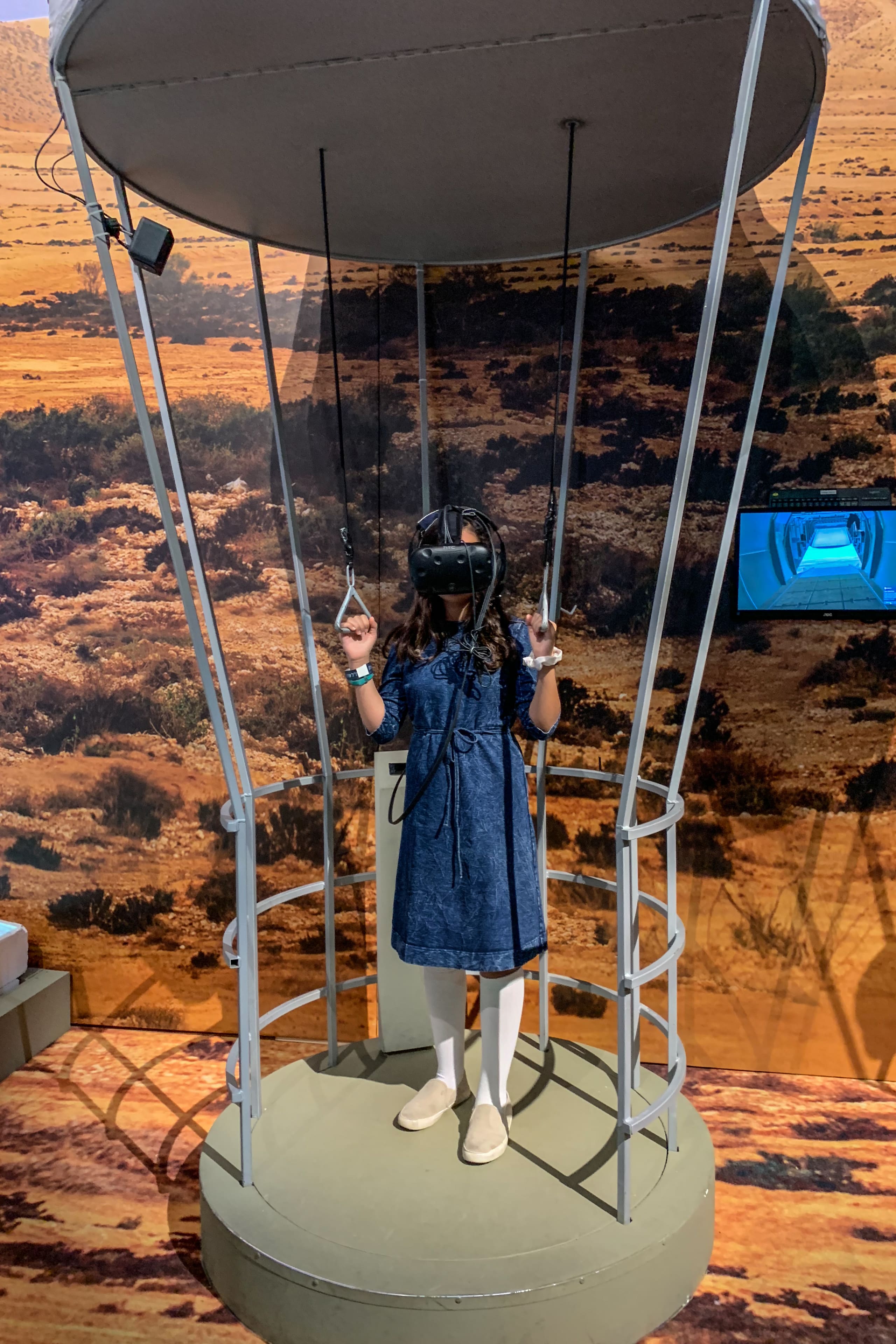 From there, we got changed into our swimwear and headed to The City of David for a tour of Chizkiyahu's tunnels. The tour begins with a 3D movie and continues with a walk through the ancient water tunnels. It was a lot longer than I expected (not recommended for people who get claustrophobic!) but the kids had a great time! Make sure to wear water shoes, bring a flashlight and pack all your valuables in a backpack. At the deepest, the water hits about mid-thigh.
Dinner at Roza (Rachel Imenu St 2) in the German Colony was great!
Day 9
I spent the morning at the shuk by myself, exploring the shops and buying some goodies to take home! Of course I didn't miss loading up on spices at "Danielle's spice shop", next door to Trattoria Haba, Jaffa St 119. Then I met my family at Gagou de Paris (King George St 14, Jerusalem) to pack up some food for the day, and we were off! We had some car trouble so we stopped in Netanya to change our rental and had some gelato at the amazing Tony's Ice (Herzl St 5, Netanya)!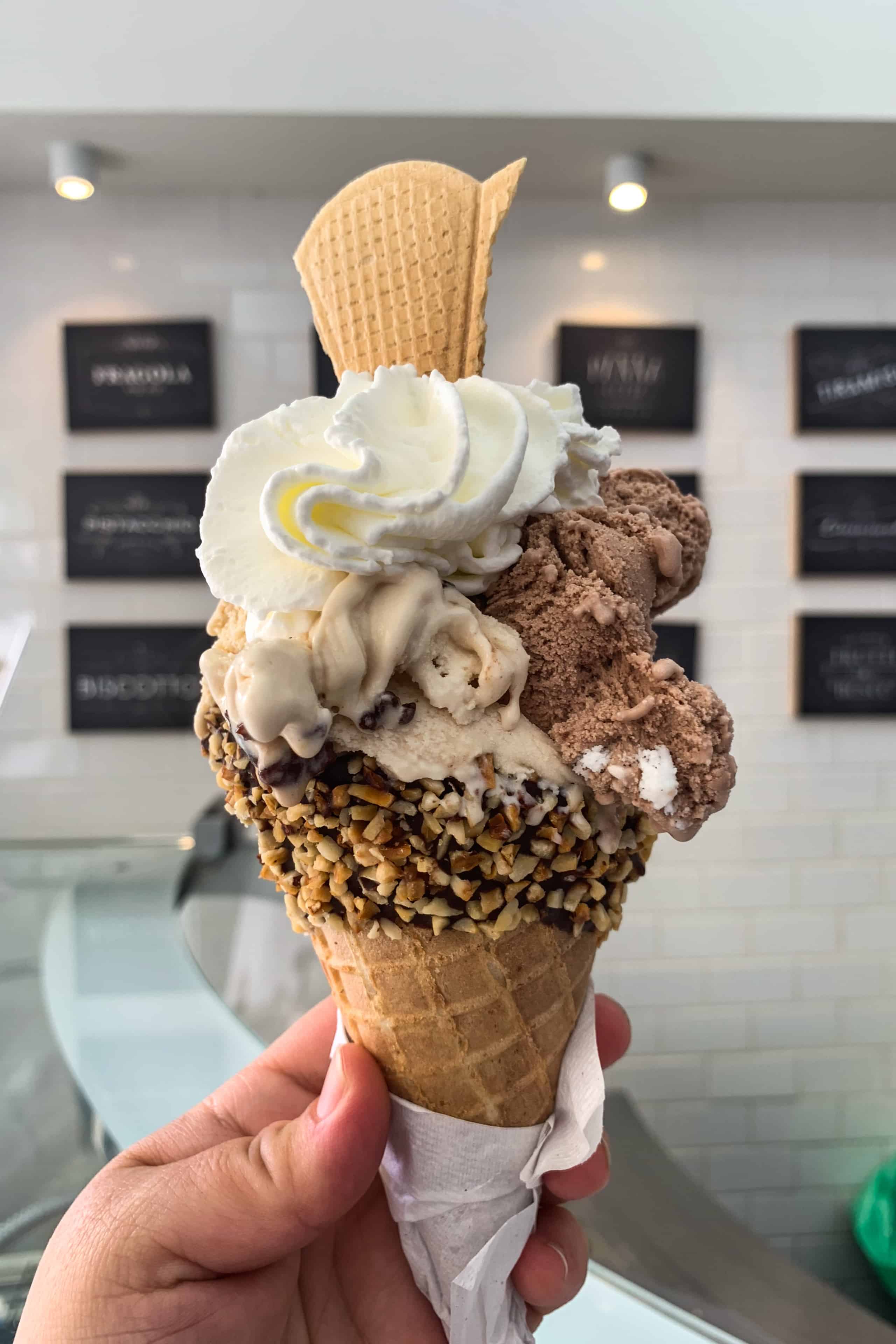 Tonys Gelato, Herzl St 5, Netanya
Then we headed to Zichron Yaakov, a charming winery town with boutiques, antique stores, and of course, wineries! We had hoped to have dinner at Tishbi Winery's restaurant but their air conditioning was broken and it was 100+ degrees out, so scratch that. We headed back towards Jerusalem with a stop at Hertziliya, for dinner on the marina. What a beautiful end to a very. hot. day.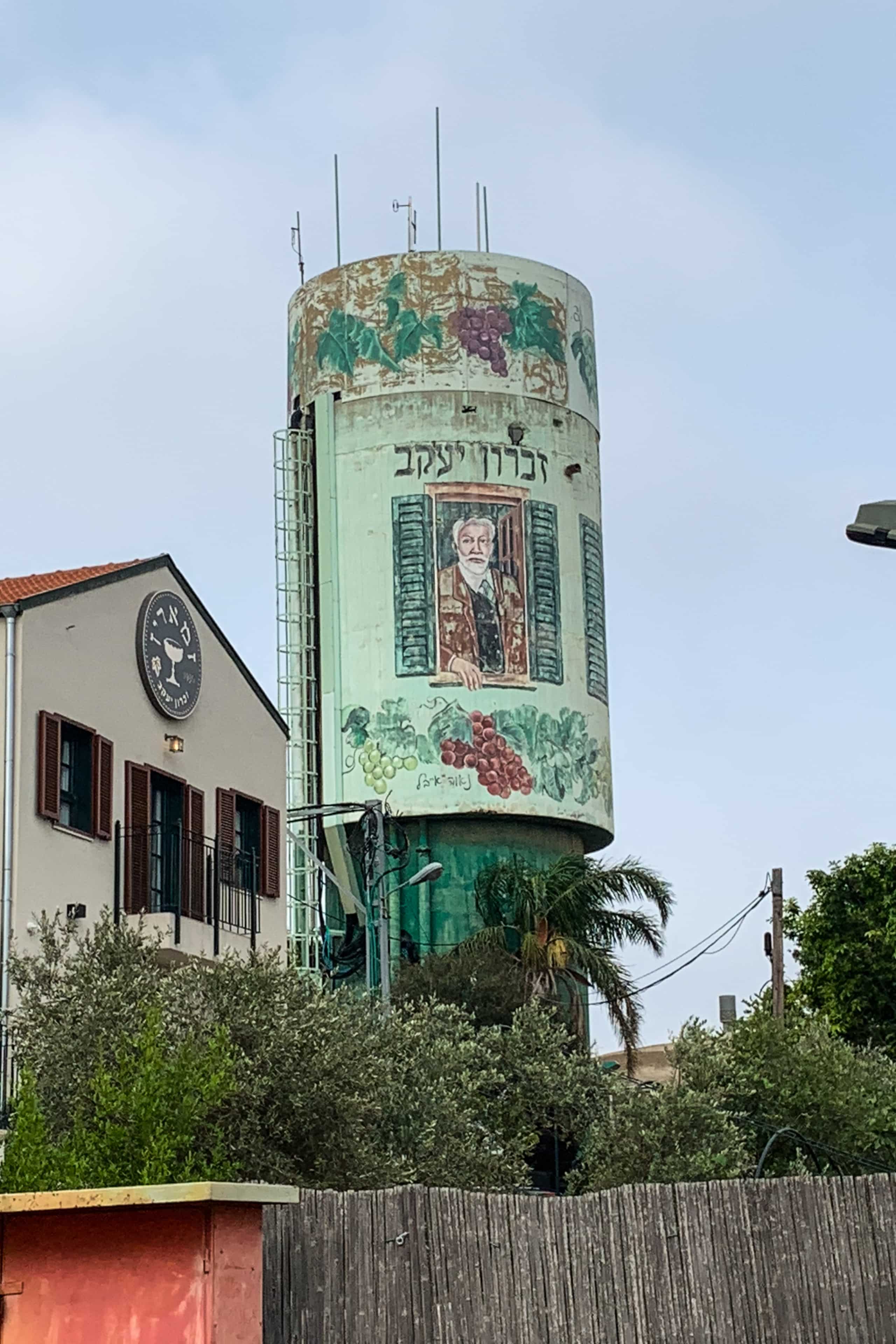 Day 10
The temperatures reached 105 degrees so a water hike through the springs of Ein Gedi made the perfect activity (although way too hot for Masada)! From there, we headed to the dead sea to float in the salty water. After a much needed shower, I headed to Hatch Beer (28 Haegoz, Machane Yehuda) for a super fun dinner – I can't recommend that place enough (get the funions!!).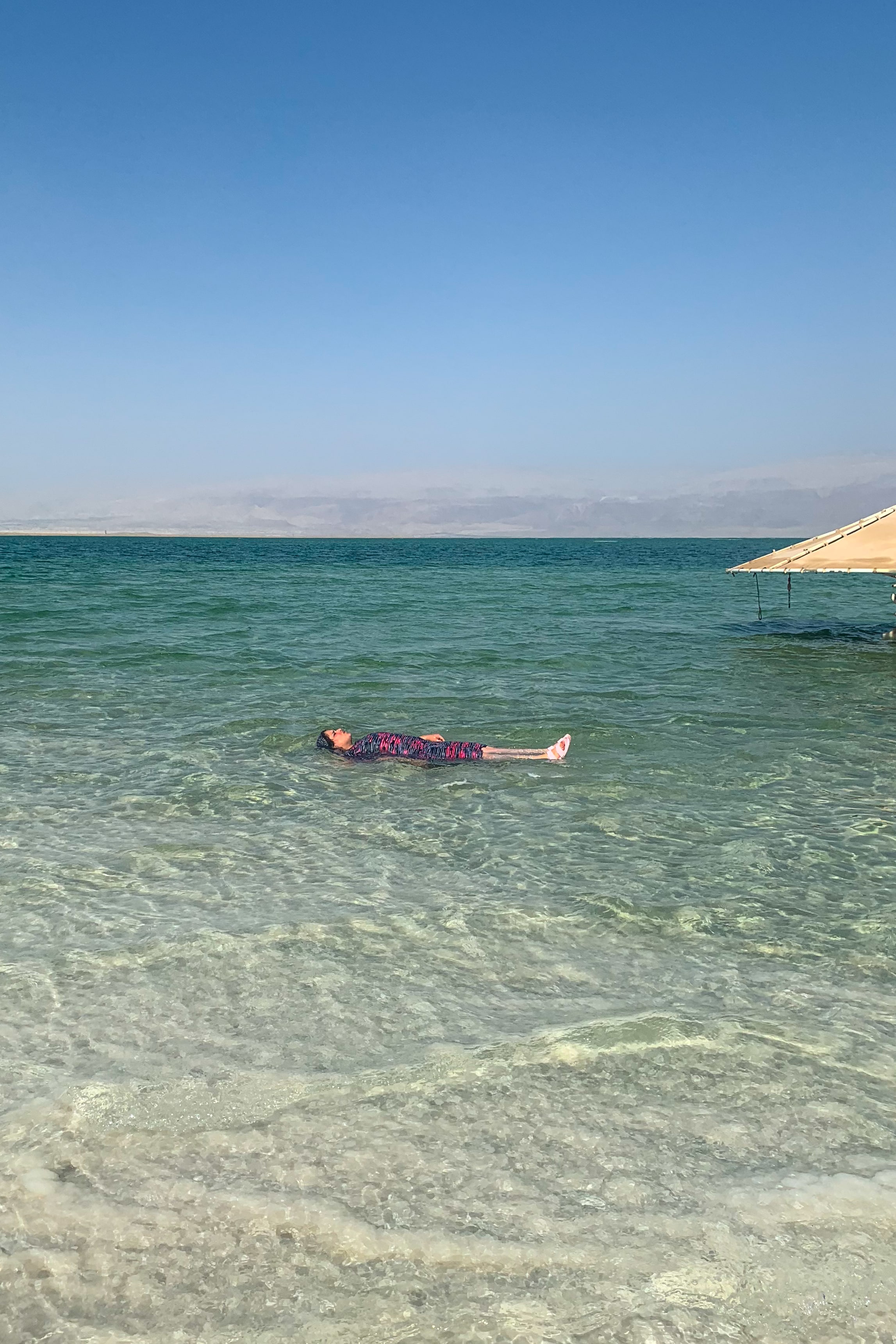 Day 11 & 12
We celebrated a family Bar Mitzvah over the weekend, starting with a ceremony on Friday morning at the kotel. We enjoyed brunch at Fresh in Mamilla Mall, after which I took the kids to the Time Elevator experience, kind of like an Imax movie that takes you on a journey through Israel's history.
We were lucky enough to spend Shabbos in the Old City where we stayed at The Sephardic House Hotel. It was a beautiful, memorable weekend with family and we had a great time!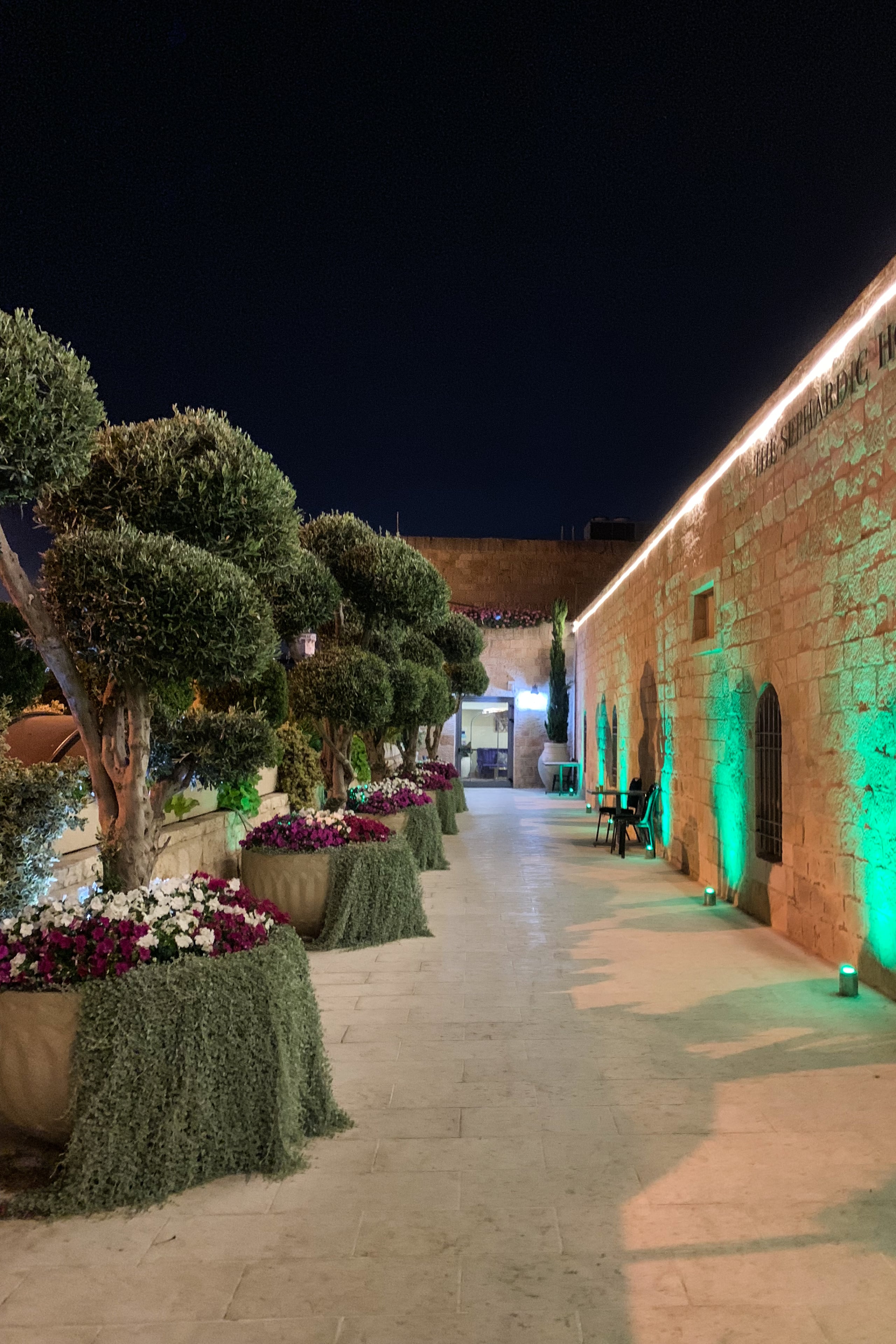 Day 13
So sad to say goodbye to my Homeland, but happy to head back home to my babies!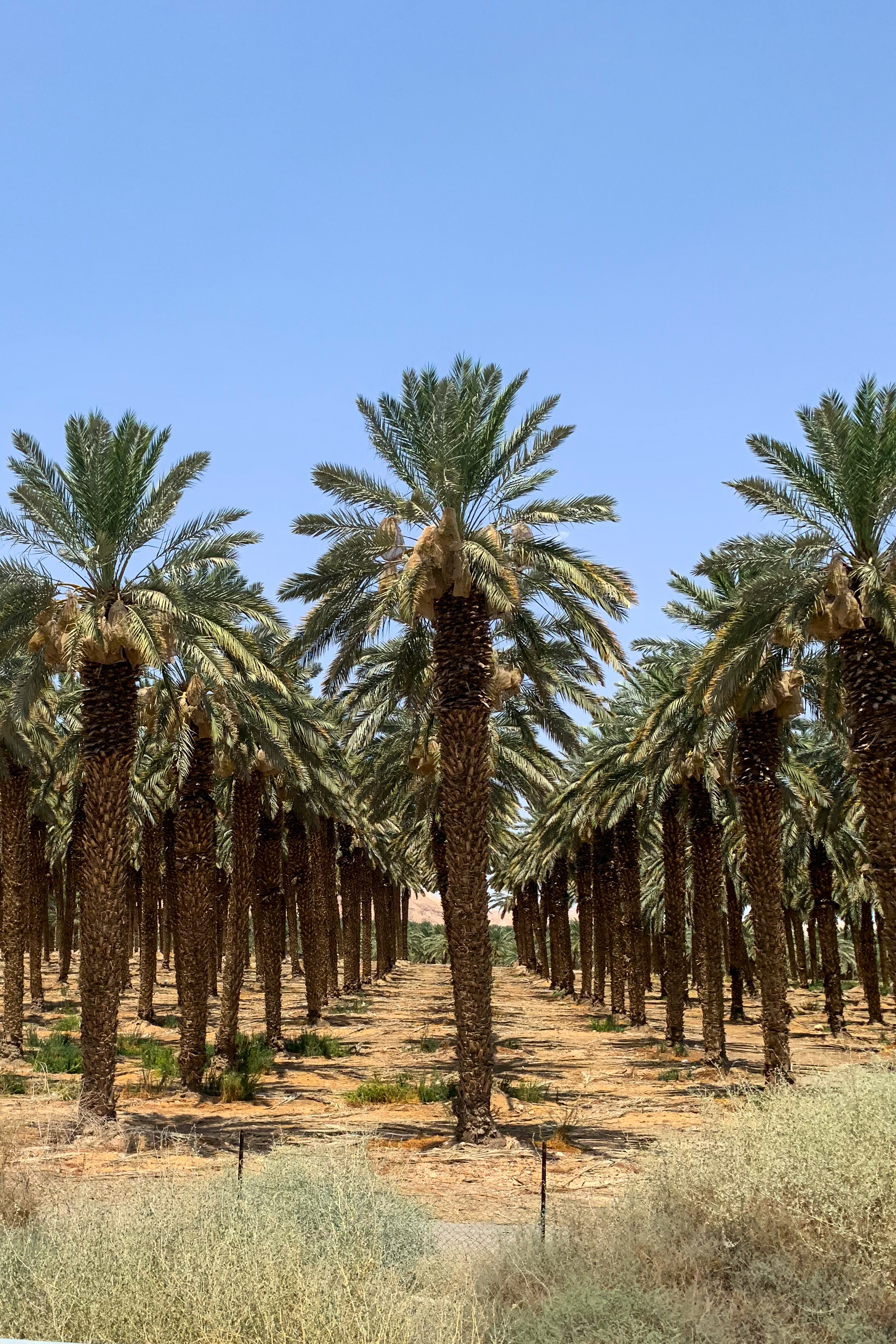 date palms
Here are some other tours that came recommended that I wanted to squeeze into my itinerary but I didn't manage to do! Also check out the itinerary from The Jewish Media Summit I attended.
JERUSALEM:
The light show at the Tower of David Museum! And the virtual reality tour.
scavenger hunt old city
Virtual Reality Tour
Biblical Zoo
Galita Tzuba chocolate factory workshop
Secrets of the Old City tour with Tzvi Satt (tzvisatt@gmail.com)
BEIT SHEMESH:
Beit Guvrin Dig for a day
biblical museum of natural history
NORTH:
Tzfas, candle museum
TEVARIA: Decks, Aquakef, kvarim of Rabbi Meir, Rambam)
GUSH:
wood working workshop
Pat Bamelach breadmaking workshop
NEGEV:
the salad trail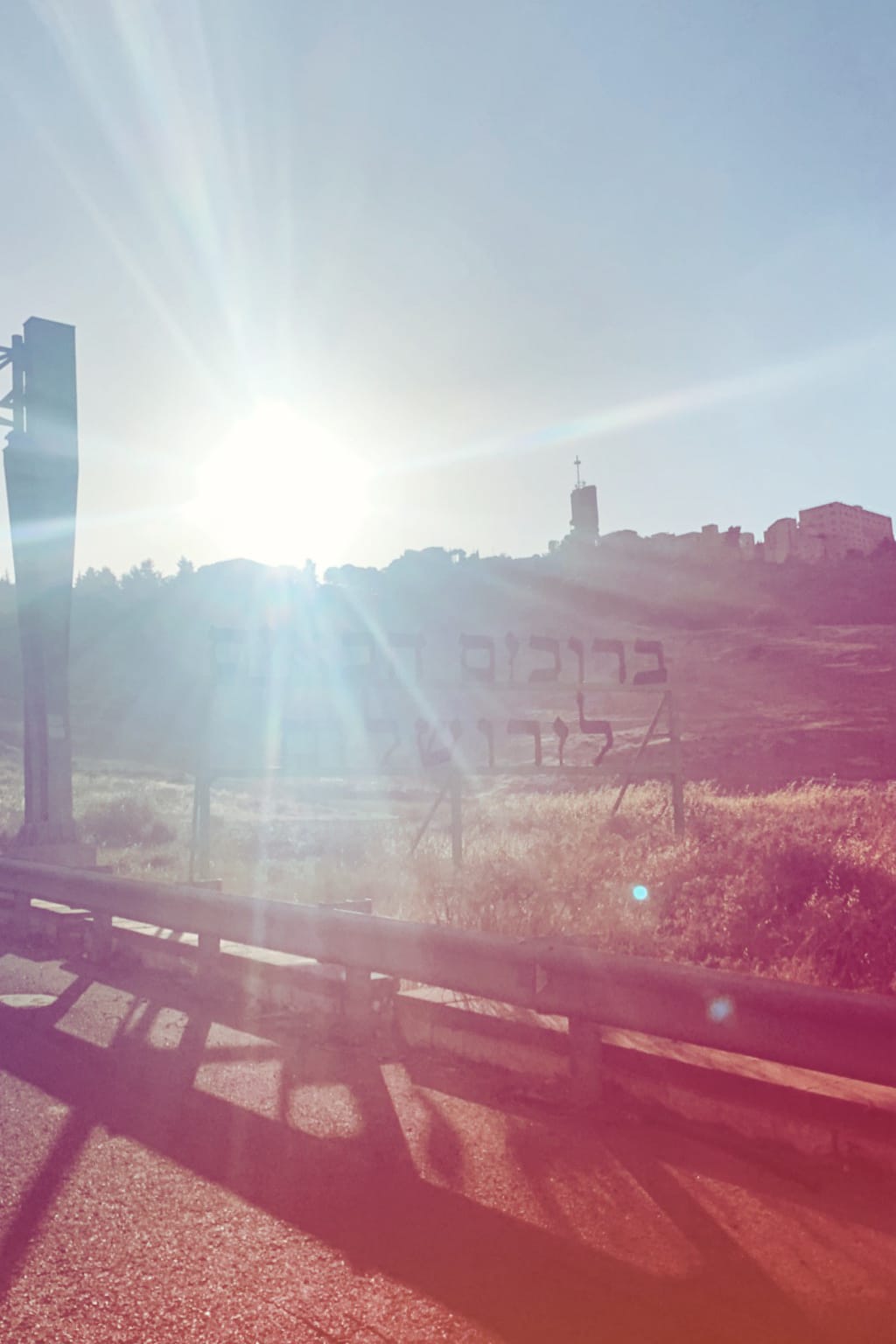 Other recommended activities/tours:
Eimek Tzurim, the sifting project 
bullet factory
Rosh Hanikra 
Stalactite Caves
Kfar Kedem (same idea as Eretz Bereishit)
Tel Dan Nature Reserve
Gan Garu kangaroo park
Etgar BeHar, Kibbutz Sasa rope course
Glass Blowing in Jerusalem
Izza Pazizza dairy farm in Modiin
The Blind Museum (near Ikea)
Uri Kalfa mezuza workshop
Ein Yael museum
Rapelling in Jerusalem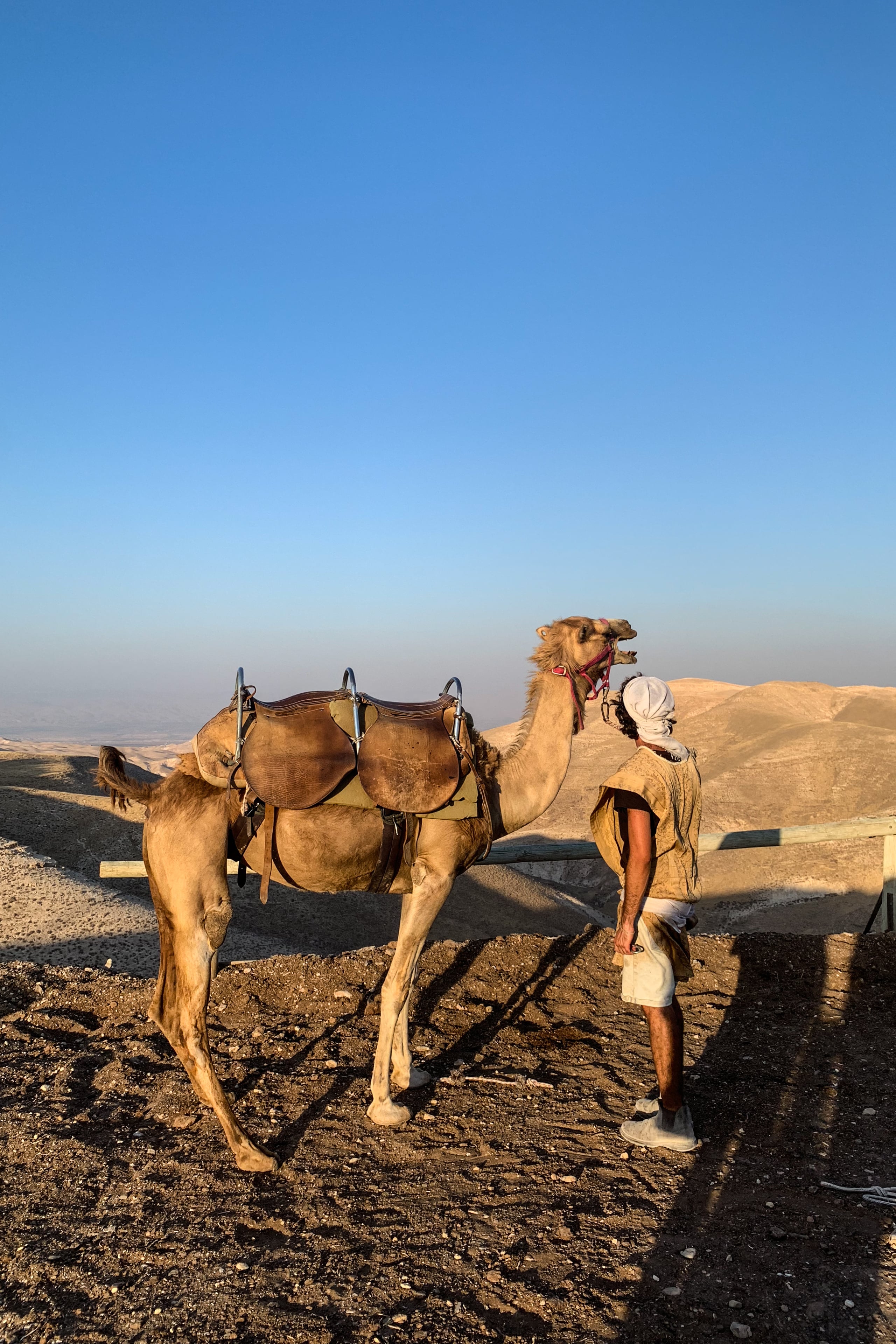 If you have some other recommendations for traveling in Israel, please comment below!