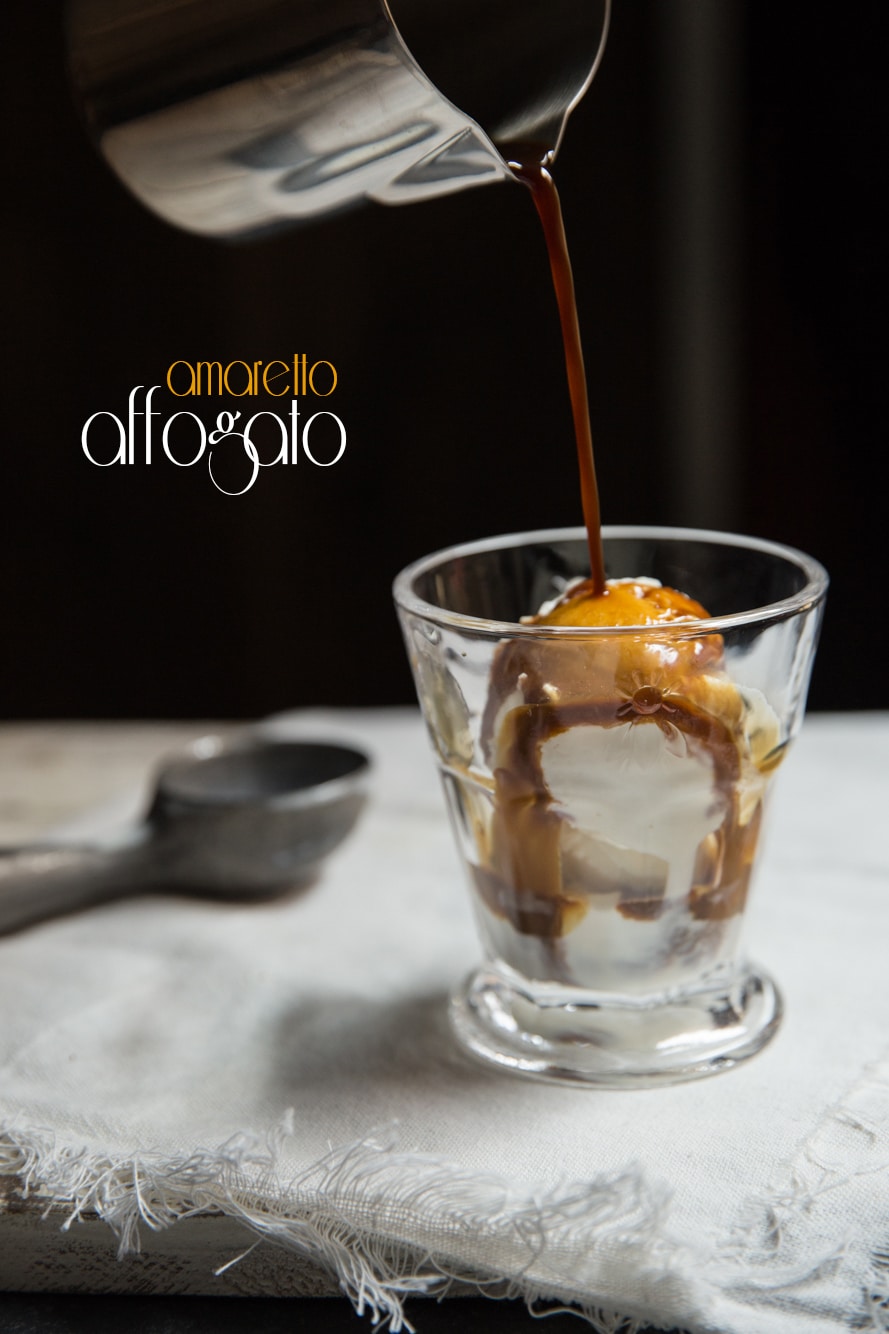 What is Affogato? Italian for "drowned", an affogato is an is an Italian coffee-based dessert. It usually takes the form of a scoop of vanilla gelato or ice cream topped or "drowned" with a shot of hot espresso. If you're a coffee fan like me, it's basically a small taste of heaven!
I've had affogato many times, but on my recent trip to Antwerp, the local Italian restaurant, Confetti, served it with a splash of amaretto and it was literally NEXT LEVEL amazingness. Like you need to make it. Like NOW. (Is it too early for alchohol?)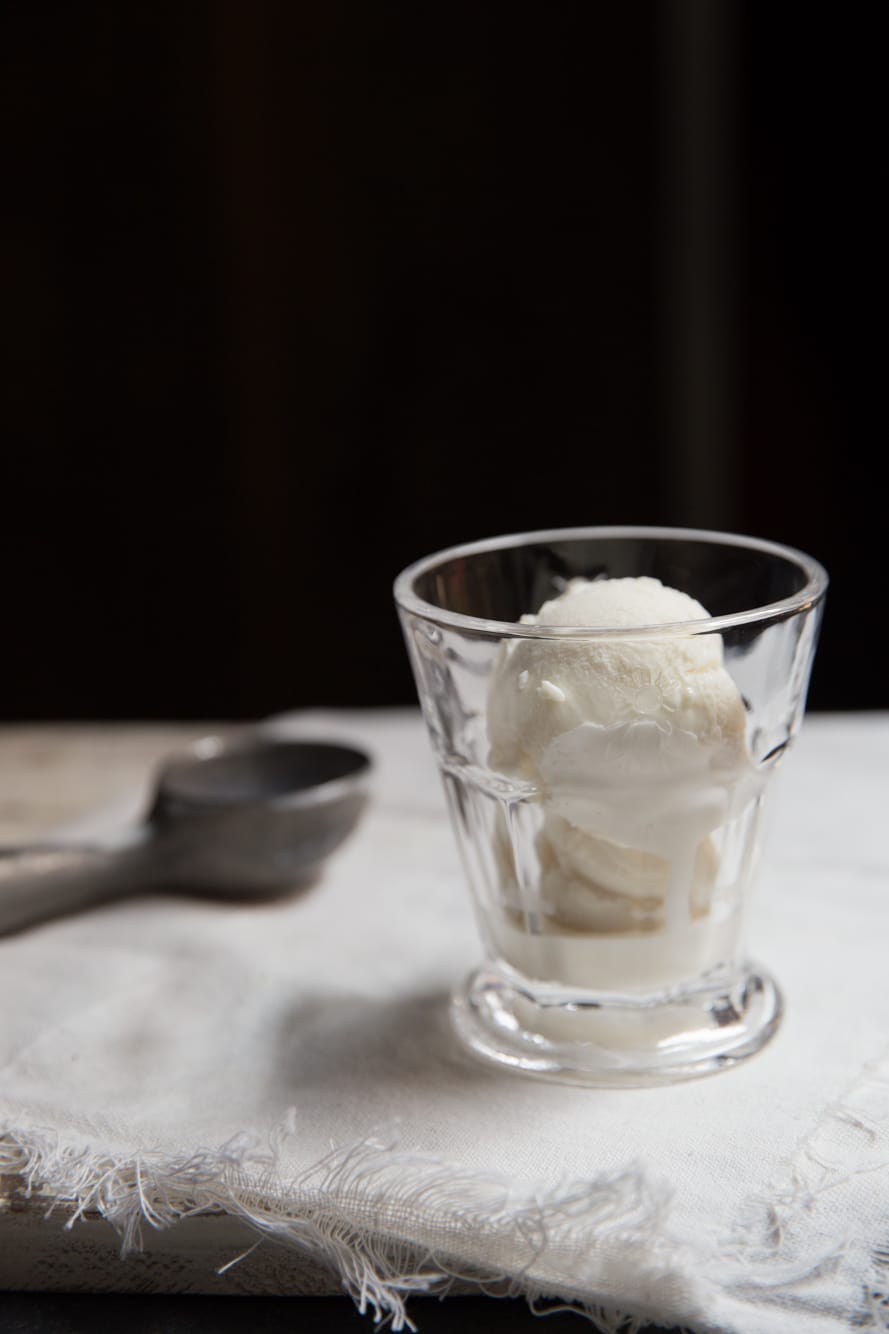 Start with some good quality gelato. It melts more slowly than ice cream. But ice cream works too. And you can even experiment with different flavors, but I like vanilla here. My little trick it to scoop the ice cream in advance and freeze them so they're nice and solid when you serve!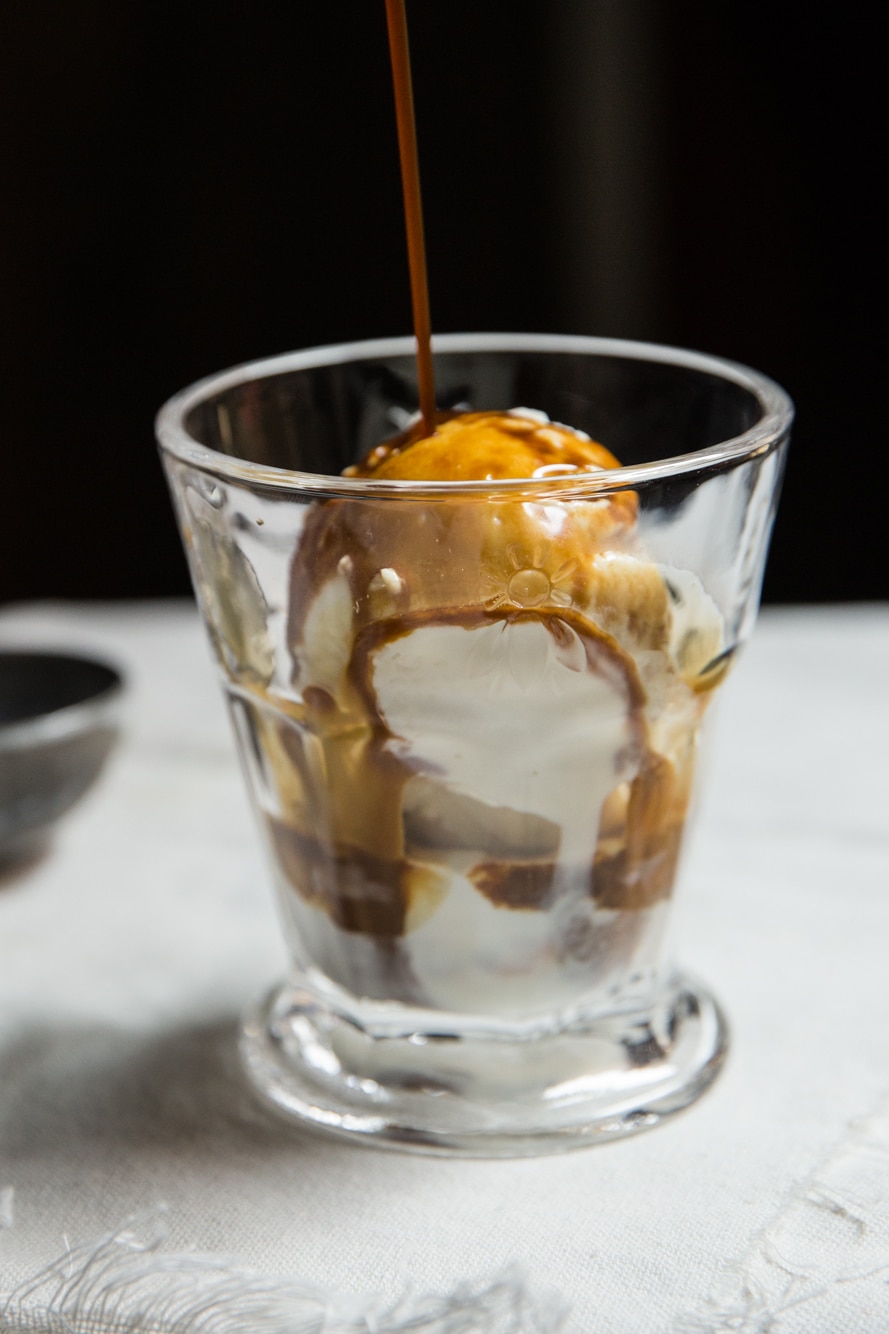 Then pour that beautiful nutmeg-colored golden caffeine syrup, also known as espresso, over the ice cream and watch it do it's beautiful dance down the sides of your cup. Am I being overly dramatic? Maybe a little, but AFFOGATO. IS. EVERYTHING.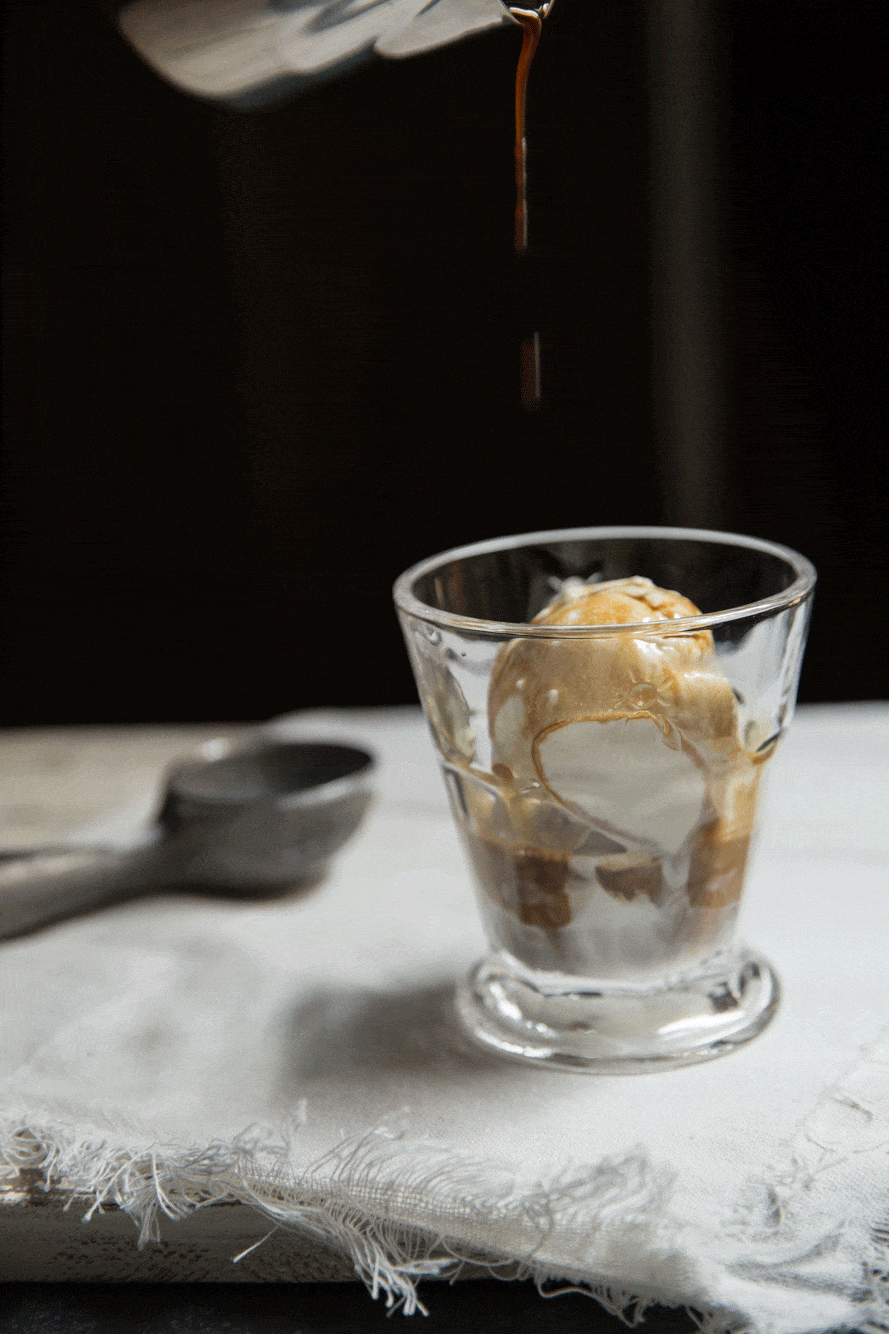 If you're like me, you might even watch to catch it in slow motion!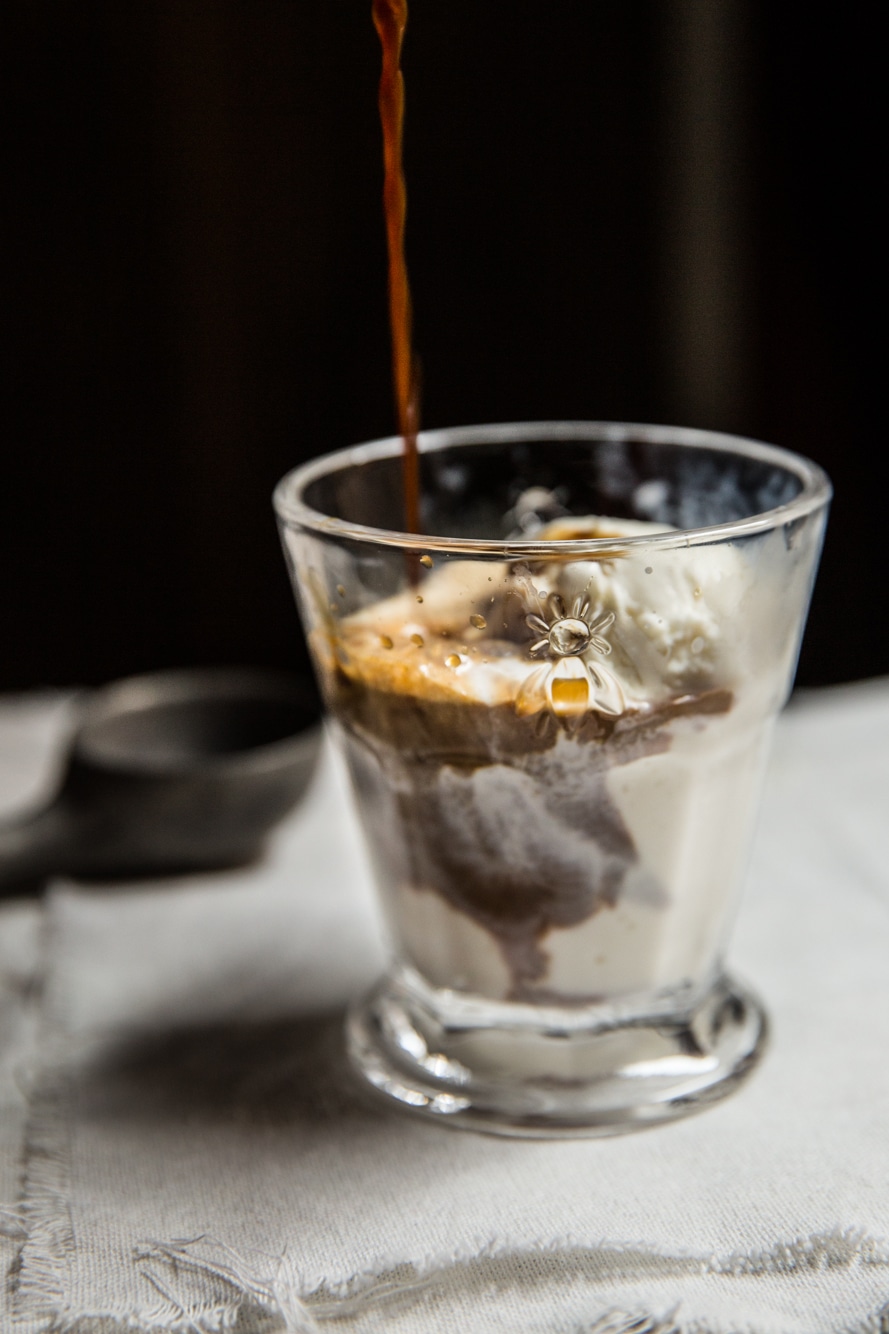 YASSSSSSS!!!!!!!!!!!!!!!!!!!!!!!!!!!!!!!!!!!!!!!!!!!!!!!!!!!!! (Caffeine addict much?!)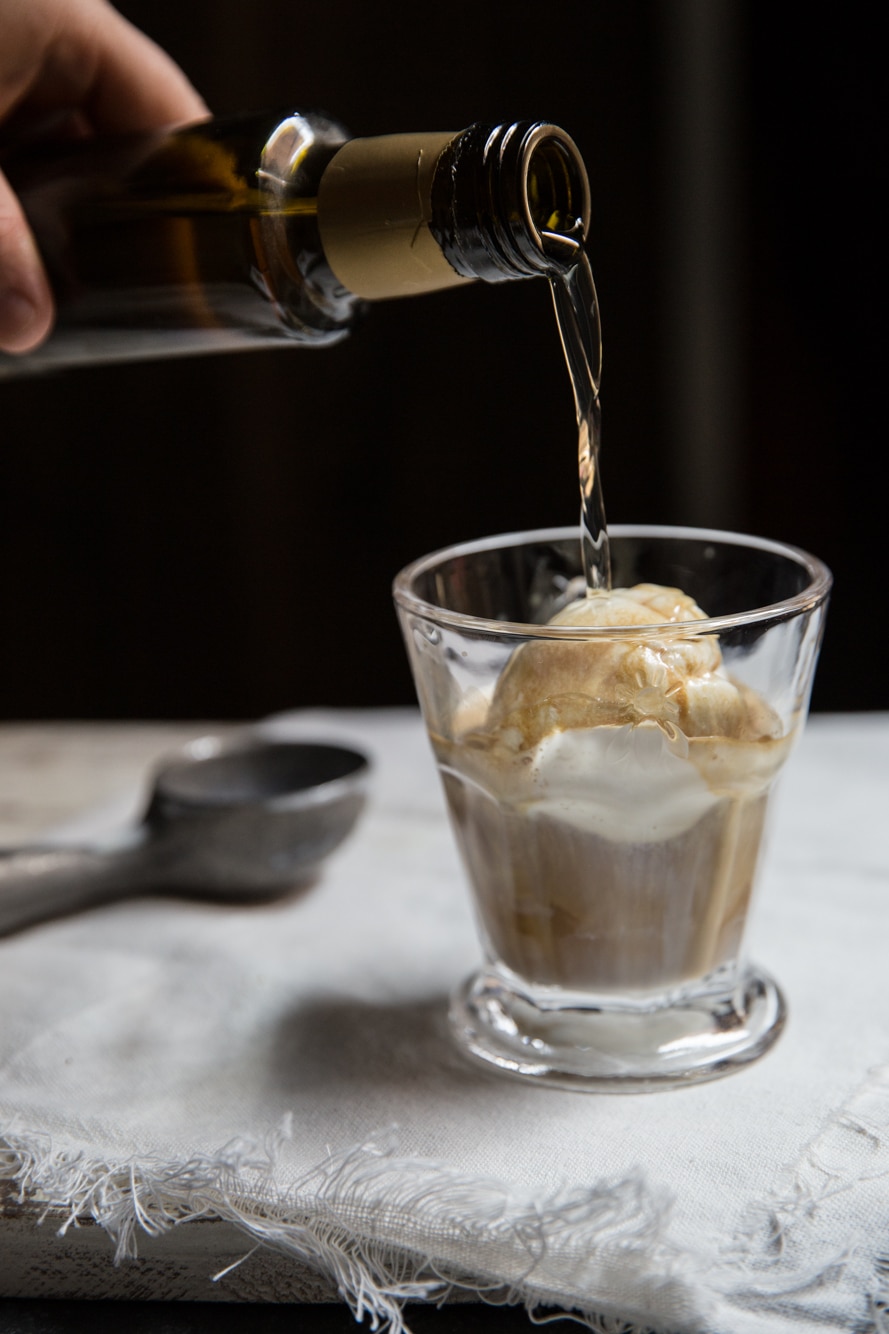 Then pour a generous glug of amaretto over it and enjoy the best drink of life!! Chag Sameach everyone!!
Amaretto Affogato
2 scoops vanilla gelato or ice cream
1 shot espresso, 3 tbsp strong brewed coffee or 1 tsp instant espresso dissolved in 1 oz. water
splash of amaretto (1-2 tbsp)
crushed amaretti cookies (or Lotus cookies)
chocolate shavings
Method:
Place two small scoops of ice cream in a glass (I prefer to freeze scoops in advance so they are ready to go and melt more slowly!), pour the shot of hot espresso over the ice cream, and then add the amaretto. Top with crushed cookies and chocolate servings and serving immediately.
NOTE: You can also use a double shot of espresso or 2 tsp instant espresso dissolved in 2 oz. of water, depending on what you like.
VARIATION: You can use other types of liquor such as liquor Kahlua or Frangelico or other types of ice cream such as chocolate or coffee.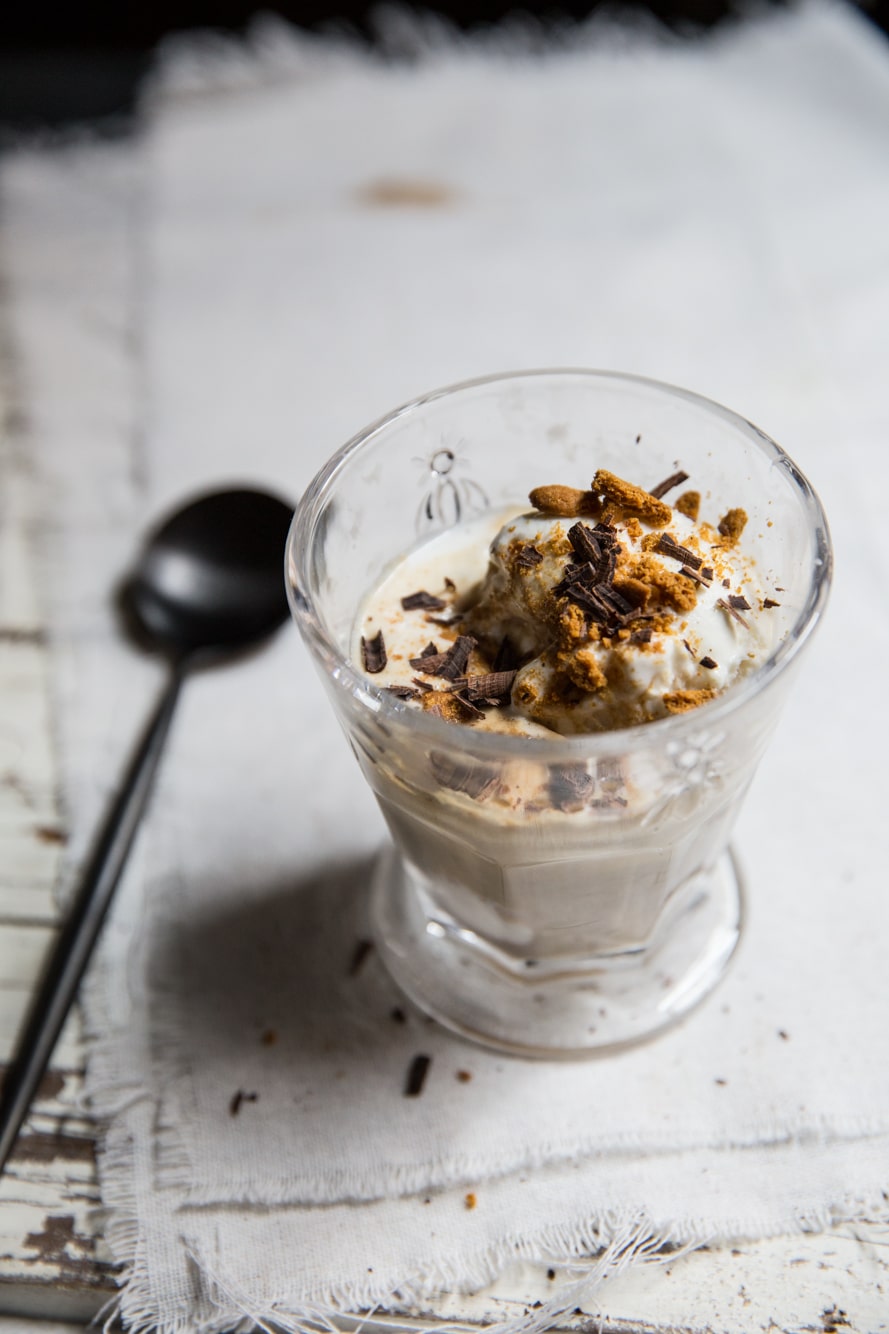 Related Recipes:
tahini frappuccino 
gelt hot chocolate
donut milkshakes