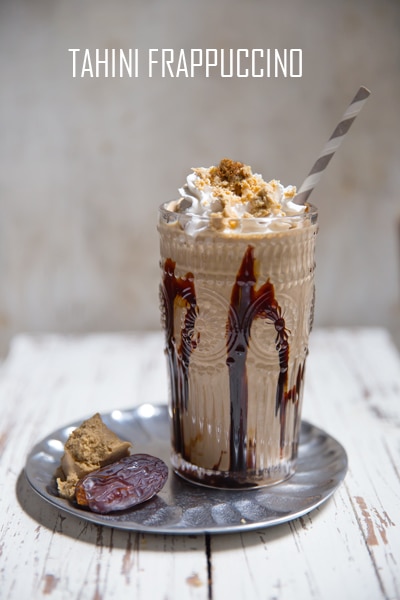 Living in New York, I feel like we spend all winter counting down the weeks till summer. The bone-chilling days seem to stretch on way past their intended season, and by the time the spring comes, we're ready to rid our closets of all those layers. Except when spring comes, it's not quite warm enough to do that. So we spend the season wearing our summer clothes, shivering in the chilly mornings, and then again in the almost-winter-again evenings. By the time summer comes, we're so happy to let the hot sun warm our bones – for a day. Or two. And then we're kvetching again, wishing winter would come cool us off!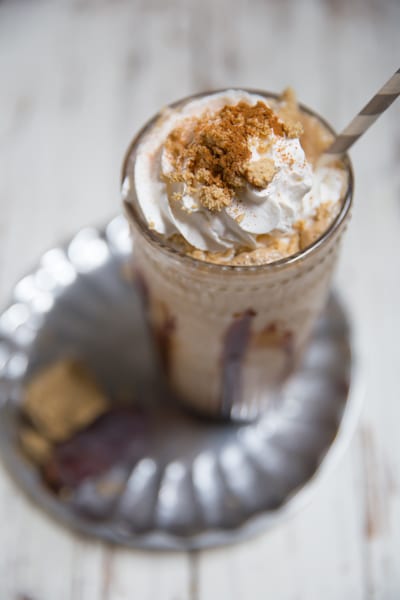 OK maybe it's not all New Yorkers, but it's definitely ME. I cannot tolerate the heat. This week of 90+ degrees has been torture for me – I thought I'd melt onto the sidewalk! My only reprieve from the torturous weather is a giant cup of iced coffee. Iced coffee literally saves my sanity all summer long and it's not even about the caffeine – I only drink decaf!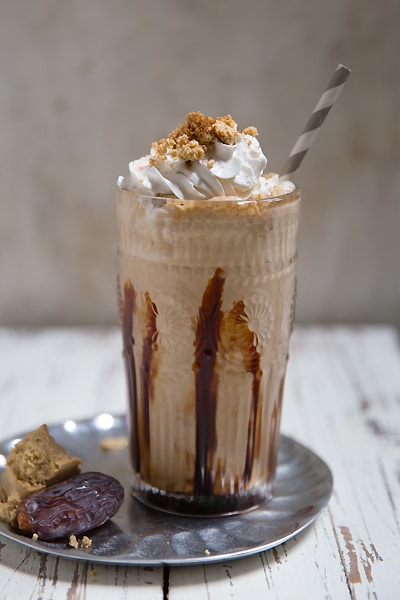 My biggest obstacle in my iced coffee making is the sweetener (and the fact that I suck at making coffee, but that's another story!). I obviously don't want to sweeten it with real sugar, 'cuz calories :) And I don't like using Splenda, because, chemicals. I'm not a fan of the natural stuff like Stevia, and I recently gave Monk fruit sugar a try, but also, gross. So what's left?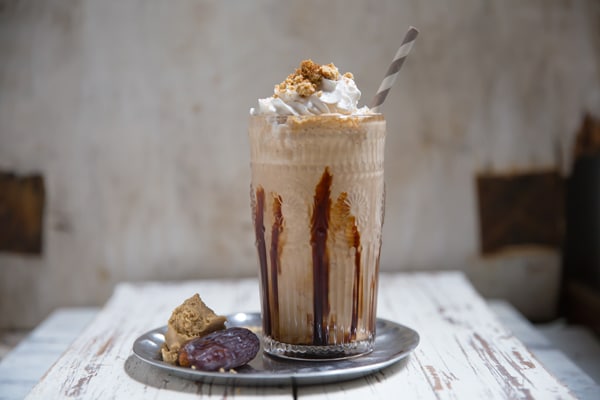 When I did my Whole30 a while back (actually it was three rounds so make that Whole90), I used to sweeten my coffee with a single medjool date. I'd add coffee ice cubes, so they wouldn't water my coffee down, and creamy full fat coconut milk because the cleanse is dairy-free (otherwise I'm all for half and half!). It was some of the best coffee I've ever had and it was Paleo approved.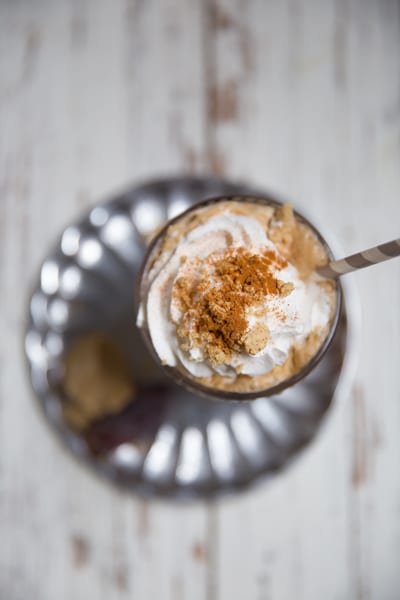 My date-sweetened coffee got me thinking of how I could turn my favorite summer drink into a healthy frappuccino and of course I went in the tahini direction. I love using tahini in sweet applications – with the addition of silan, cinnamon and vanilla, it tastes like halva without all the added sugar. The result is a smooth and creamy coffee shake that's refreshing and oh. so. delicious. Perfect for every season – but especially summer.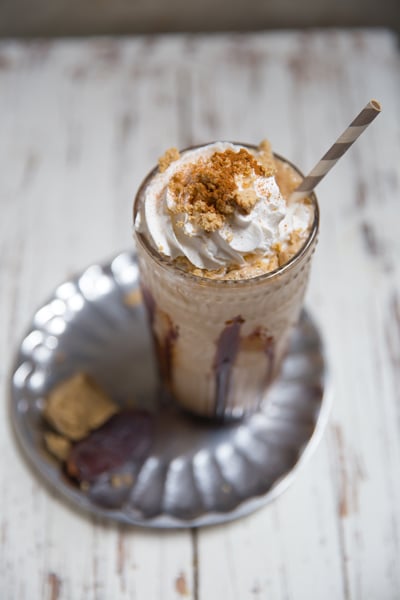 Stay cool out there!
Tahini Frappuccino
2 heaping tsp coffee
1/2 c half and half
2 tbsp tahini
1/8 tsp cinnamon
1/4 tsp vanilla
Pinch of sea salt
3 plump medjool dates, pitted
1-2 cups ice
Toppings: silan, whipped cream, halva, cinnamon
Method:
Dissolve the coffee in 1/2 cup of hot water and place in a blender with half and half, tahini, cinnamon, vanilla, sea salt and dates. Blend until smooth. Add ice and blend until crushed. Drizzle silan on the inside of a glass and pour the shake into it. Top with whipped cream, halva and cinnamon.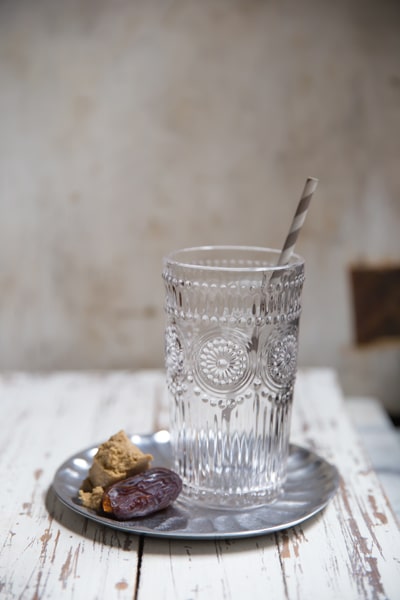 Related Recipes:
tahini date smoothie
banana date milk & honey smoothie