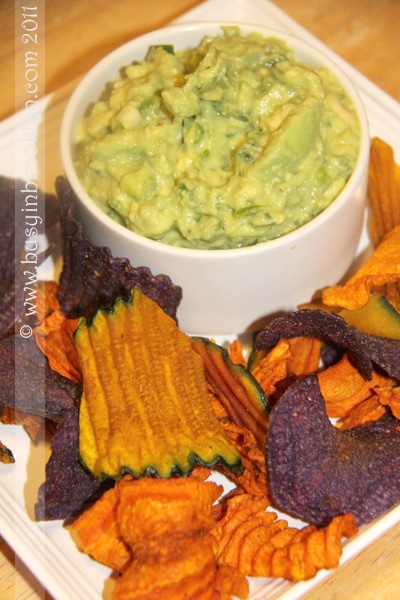 I'm embarrassed to tell you how old I was when I first ate avocado. I was scared to try it for the longest time. But once I did, I was hooked. It's buttery taste and creamy texture lends itself well to a variety of applications from breads and salads to desserts and pastries. Avocados don't just taste good, they're good for you too! They're rich in healthy monounsaturated fat, folate, potassium, as well as many vitamins. As for me, I'm catching up on lost time. This guacamole is just one preparation that I enjoy!
Green Guacamole
2 avocados
1/2 green bell pepper, finely diced
1 jalapeno, seeds and veins removed, minced
1 scallion, chopped
juice of 1 lime
1 tbsp olive oil
kosher salt, to taste
cilantro, optional
chips, for serving
Method:
Peel and diced 1 avocado. Add to a bowl and mash. Peel and dice the second avocado and add to the bowl without mashing. Add peppers, jalapeno, scallions, olive oil, lime and salt and mix to combine. Add chopped fresh cilantro, if desired (I'm not a fan of cilantro so I leave it out, but it is a classic accompaniment to guacamole, so if you like it, go ahead and put it in!) Serve with chips.
NOTE: If jalapenos are too hot for your taste, use a long hot green pepper instead.
TIP: Always wear gloves when deseeding a chile pepper as capsaicin (the chemical that gives peppers their heat) can stick to your hands. Since capsaicin is only found in the seeds and veins, you can control the heat factor by eliminating some, or all, of the seeds.