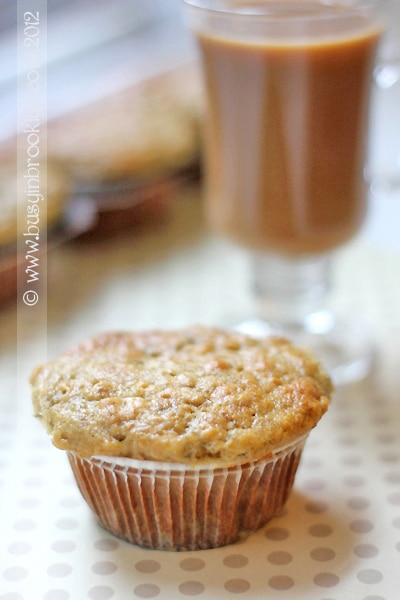 There's something about the stormy weather that just makes you want to stay inside and bake. So while my kids cozied up to warm mugs of hot cocoa, I decided to make use of my overripe bananas. It seems like every time I buy a bunch, they always seem to ripen faster than we can eat them. Usually, I just put them in the freezer to use for smoothies, but with Hurricane Sandy about to make an entrance, I just feel like nesting. And just in case any of my Brooklyn neighbors decide to brave the Frankenstorm for Halloween treats, I'll have something to give them (although they'd probably rather some kit kats!)
Talking about storms, I have to be honest with you all. Lately, I've been cooking up some storms of my own. With the busy month of holidays behind us, I took a little break, but now I'm back to hosting big Shabbat meals again. I've been making lots of new delicious recipes, but I haven't been able to find the time to photograph anything! Especially with Fridays getting shorter, and my menu's growing more adventurous, it's been difficult to document my foodie experiments. I still make an effort to post my weekly menu's on my facebook page, and I'm happy to share recipes whenever I get a request. So if you don't already follow BIB on facebook, feel free to join in on the fun.
In the meantime, stay safe and bake up a batch of these delicious muffins before your electricity goes out! The oats add a wonderful texture to the muffins and unlike most banana bread recipes, these are not too sweet, so they are perfect drizzled with some honey, alongside a cup of steaming hot coffee.
Banana Oat Muffins
adapted from allrecipes.com
1 1/2 cups white whole wheat flour
1 cup rolled oats
1/4 cup white sugar
1/4 cup brown sugar
2 teaspoons baking powder
1 teaspoon baking soda
1/2 tsp cinnamon
1/2 teaspoon salt
1 egg
3/4 cup milk
1/3 cup canola oil
1/2 teaspoon vanilla extract
3 ripe bananas, mashed
Method:
Preheat oven to 375 degrees. In a medium bowl, combine flour, oats, sugar, baking powder, soda, cinnamon and salt. In a separate bowl, lightly beat (or whisk) the egg. Stir in the milk, oil, and vanilla. Add the mashed banana, whisking to combine. Slowly add the flour mixture into the banana mixture and stir to combine. Pour the batter into muffin tins and bake for 18 to 20 minutes, until toothpick inserted comes out clean.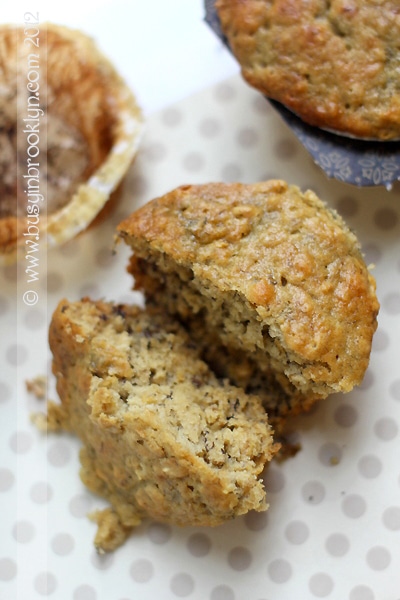 1 year ago: roasted eggplants with Israeli salad