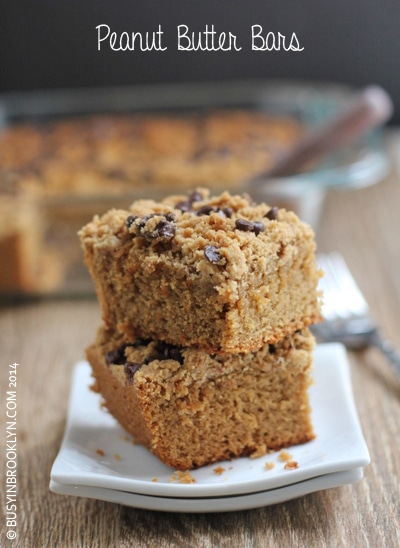 Ah, chometzfest! That day or two after Passover when we stuff our faces with all the delicious foods we've missed for 8 days.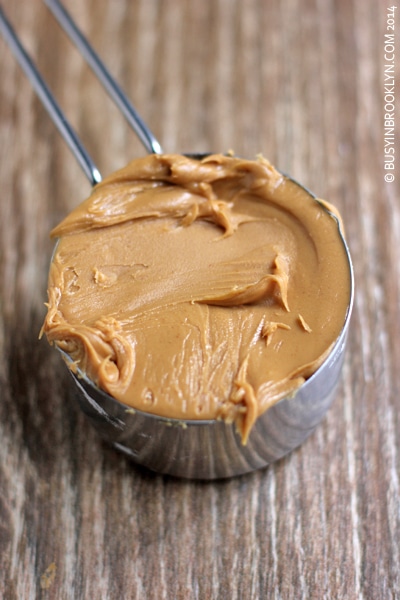 Yes – just 8 days! What is it about Pesach that leaves us craving chometz (leaven food that's prohibited during Passover) so much? It's just over a week and we can barely hold out for our pizza. Is it just a case of wanting what you can't have?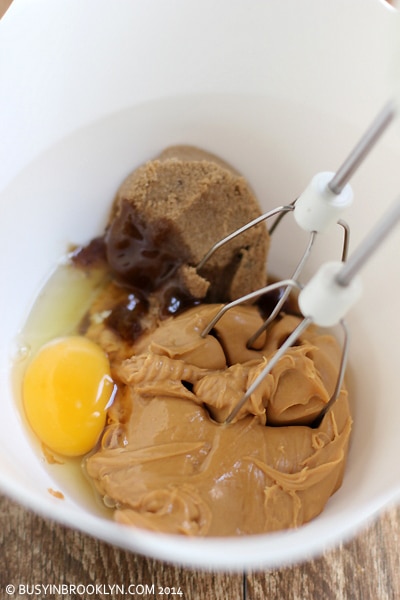 I can still remember the lines around the block of the pizza store a mere hour or two after Pesach ends. Who's not guilty of standing on those endless lines for a fresh hot slice of cheesy heaven?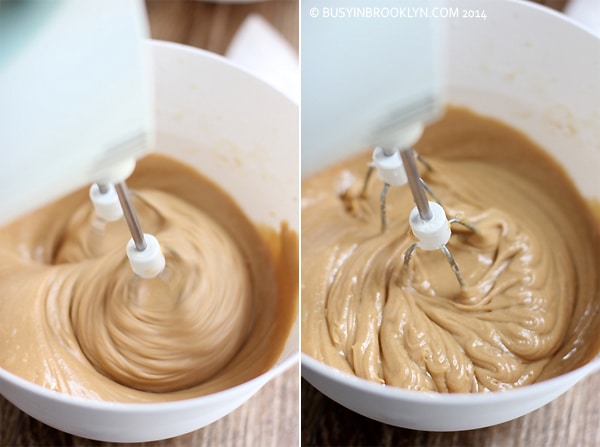 Now that I have my own kids, I'm not about to waste my time waiting for pizza. Instead, we break out a couple of boxes of fun sugary cereal for a Cereal Chometz Party. My kids can't get enough, and the pizza can wait for another day.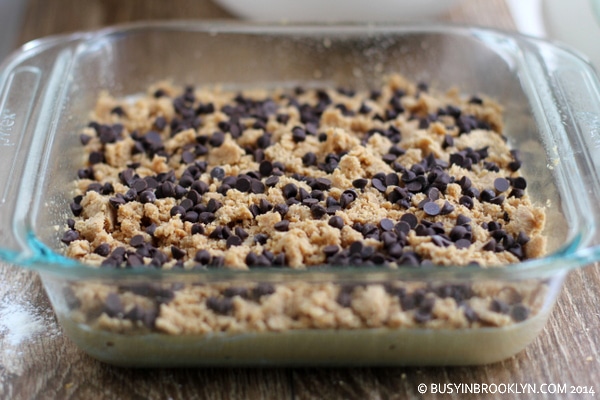 The next morning, I whip out some fresh, hot pancakes or cake, to enjoy the crumby deliciousness with a cup of hot coffee.  Now, that is what I miss over Passover. And peanut butter, of course!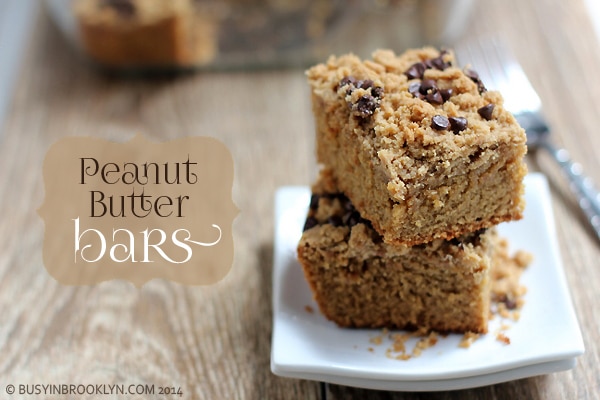 Read on for some more chometz recipes in the Kosher Connection Linkup below!
Peanut Butter Bars
1 cup Flour
3/4 teaspoon baking soda
pinch of salt
1 cup creamy peanut butter
1/3 cup brown sugar
1 egg
1/2 cup whole milk
1 tsp vanilla extract
peanut butter crumb topping (recipe follows)
1/2 cup chocolate chips
Peanut Butter Crumb Topping
1/2 cup flour
1/4 cup crunchy peanut butter
1/4 cup brown sugar
2 tbsp unsalted butter, softened
pinch of salt
Preheat oven to 350 degrees. Coat an 8″x8″ baking dish with cooking spray.
Combine the flour, baking soda and salt in a bowl and whisk to combine.
In a separate bowl, mix the peanut butter, sugar, and egg and stir until creamy. Add the milk and vanilla and stir until smooth. Add the dry ingredients and mix until combined. Pour the batter into the greased baking dish and set aside.
Add all the topping ingredients to the bowl you used to mix the dry ingredients. Mix until crumbly.
Spread the crumbs over the cake batter and top with chocolate chips. Bake for approximately 20 minutes, or until slightly puffy and very lightly browned around the edges. Remove from the oven and set aside to cool for at least 10 minutes before cutting.
Yield: approximately 16 squares.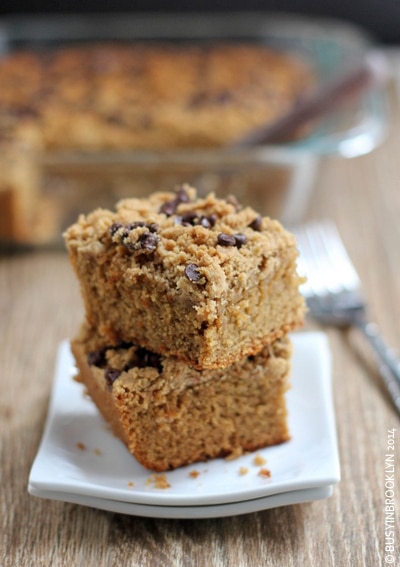 Other peanut butter recipes:
peanut butter mousse
peanut butter fudge ice cream pie
peanut chicken curry
peanut butter corn flake crunch ice cream