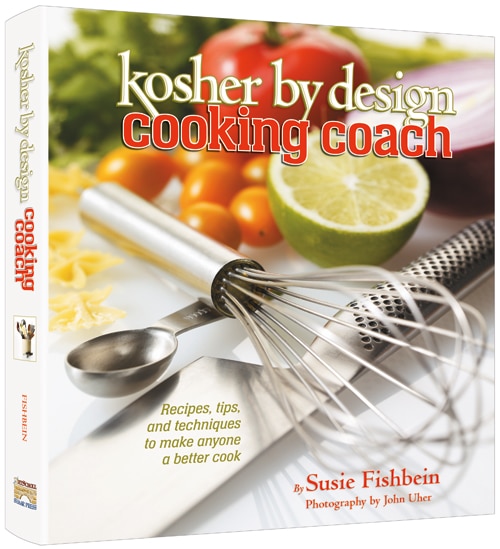 When it comes to kosher cookbooks, Susie Fishbein is in a league all her own. Her talent and professionalism shine through in each new edition of Kosher by Design, especially her latest, Cooking Coach. Like all of the cookbooks in the Kosher by Design series, Susie carries through on her theme in an immaculate way. In Kosher by Design Cooking Coach, Fishbein shares recipes, tips and techniques to make anyone a better cook. Each section is prefaced by a Game Plan in which Susie teaches the fundamental principles of cooking. She shares techniques, advice and amazing tips to help guide you in the kitchen. From kitchen equipment and essentials, to an in-depth guide to preparing fish, poultry and meat – there's something to learn for everyone. As a blogger who is familiar with a lot of cooking techniques, there was still so much for me to take away from this book.
Besides for the delectable recipes and beautiful pictures, something else I loved about KBD Cooking Coach is the Playbook. In it, Susie gives you ideas for revamping leftovers of some of her dishes. Or as she likes to call it, reincarnating food. Each recipe and idea in the playbook is as good as it's original. My only issue with this section (and with the whole book, really) is that I wish the reincarnated recipes were printed beneath their originals, instead of in their own section. It makes it a tad bit confusing.
Not surprisingly, Fishbein does not dissapoint with the well-composed recipes in this book. Some of the dishes I look forward to trying include tomato tarte tatin, Jerusalem artichoke soup, strawberry-goat cheese salad, blueberry and fig glazed duck breasts, cornish hen in port & chocolate sauce, pretzel-crusted lamb chops, fall harvest silver tip roast, sole with peach-basil reduction, butternut squash broken lasagna, silan-roasted sweet potatoes & leeks, gooey walnut brownie pie, and almond thumbprint cookies.
I was lucky enough to be invited to the launch of KBD Cooking Coach at Pomegranate Supermarket back in October. Susie conducted a cooking demo in which she prepared the following turkey taco eggrolls. She also shared her great ideas for reincarnating extra turkey filling into stuffed portobello mushroom caps or into marinara sauce for pasta. We were all served a sample of each dish and they were so incredibly delicious, I knew I had to share them with you!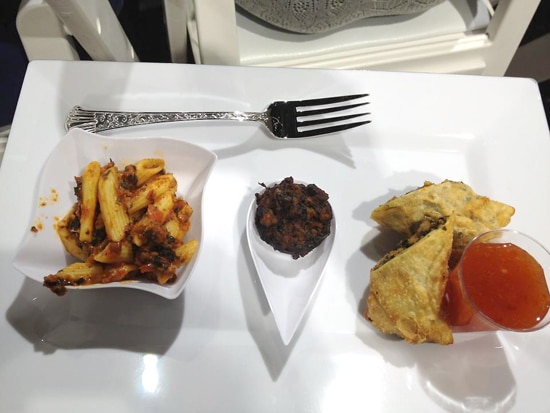 In the spirit of Chanukah, Busy In Brooklyn is giving away a copy of Kosher by Design Cooking Coach! To enter the giveaway, help your favorite blog win the FriendsEat 2012 Best Food Blogger contest by voting. Simply visit the BIB page on FriendsEat, login with your facebook account and click the "love" button. Then, leave a comment below letting me know you've voted. For a bonus entry, ask your friends to vote too by posting it on your facebook status. Winner will be chosen at random at 9:00 AM Tuesday, December 18th.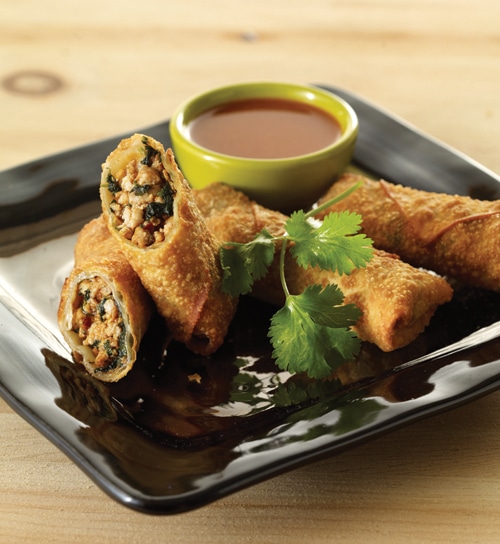 Helene's Turkey Taco Eggrolls
reprinted with permission from Kosher by Design Cooking Coach, Artscroll Publications
yields 16 eggrolls
2 tablespoons canola oil
1 pound dark meat ground turkey
1 (1.25-ounce) packet Ortega taco seasoning mix
3⁄4 cup water
5 ounces (½ of a 10-ounce box) frozen spinach, completely defrosted
1 (1-pound) package eggroll wrappers; I like Nasoya brand
1 large egg beaten with 1 tablespoon water, for egg wash
canola oil, for frying
bottled taco sauce or hot sauce for dipping
1. Heat 2 tablespoons canola oil in a large (12-14-inch) skillet over medium-high heat. Add the turkey, breaking up the chunks with a wooden spoon. Cook for 2-3 minutes until no longer pink and just starting to brown. Add the taco seasoning packet and the water. Bring to a simmer.
2. Squeeze all the liquid out of the 5 ounces of spinach. Add spinach to the pan and cook for 5 minutes longer. Stir to distribute the spinach. Cook until all liquid is cooked out. Remove from heat. Cool completely or the eggrolls will be soggy.
3. Arrange an eggroll wrapper on your cutting board facing you like a diamond. Brush the eggwash along the edges of the wrapper. Place 2 tablespoons of filling horizontally in the middle of the eggroll, form into a 4-inch log. Fold the bottom corner over the filling toward the top corner. Fold the two sides in toward the center. It should now look like an envelope. Roll firmly toward the top corner, making a roll 4 inches wide. Be careful not to tear wrapper, and seal the final edge with a brushing of the egg wash. Set aside, seam-side-down. Continue with remaining filling and wrappers.
4. In a deep fryer or in a medium pot, heat canola oil to 355°F. If using a pot, oil should to be deep enough to keep eggrolls from touching bottom of pan, at least 3 inches of oil. Fry eggrolls in batches, about 2-3 minutes until golden brown, turning occasionally; don't crowd the pot. Drain on paper towels. Serve with taco sauce.
Playbook Recipes:
Make a double batch of the filling. It freezes beautifully up to a month. When you are ready to use, defrost it and mix with 1/4 cup jarred marinara sauce to make stuffed portobello mushroom caps. Bake at 350 degrees until the mushrooms are soft and the filling is warmed, about 20 minutes. You can also add an additional 1/2 cup marinara and serve over freshly cooked pasta.
1 year ago: sea bass en papillote
Post a Comment