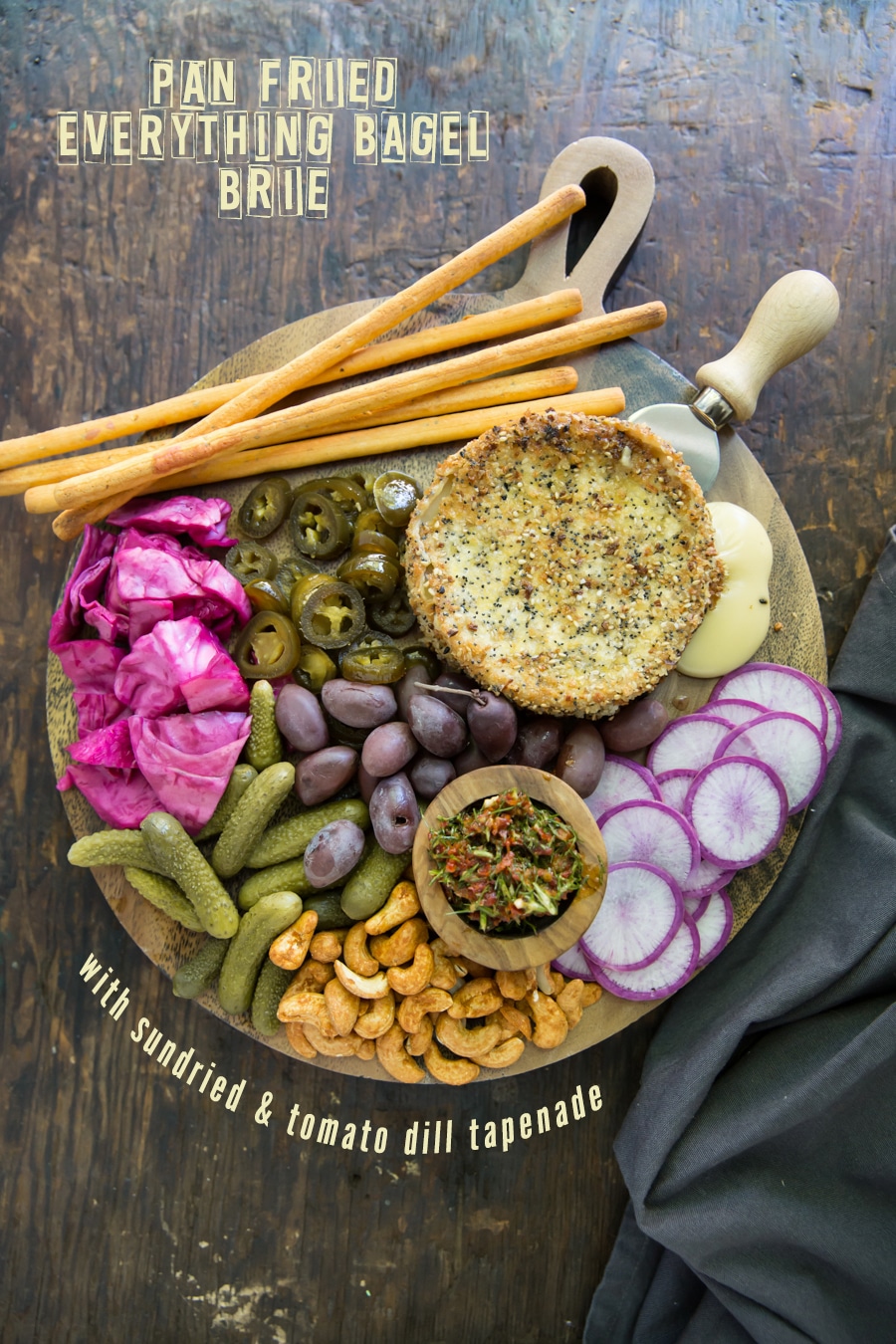 It's that time of year, when we celebrate with cheese and wine, lasagna and blintzes and Torah's all around.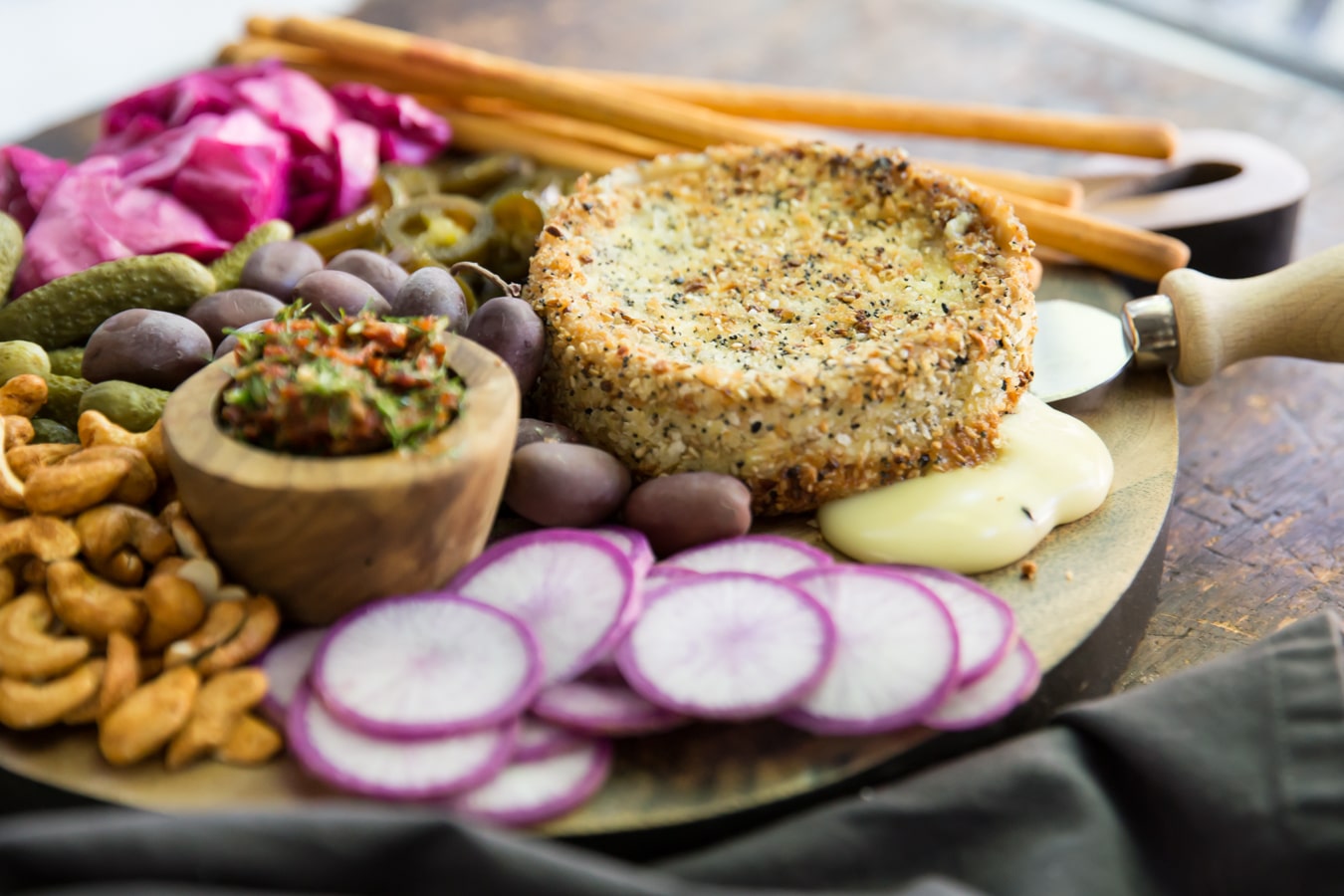 But lets be real. Life is not easy these days and the state of the world is sad. Every day seems to bring on another challenge and most of us just aren't feeling it. ((HUGS)) all around.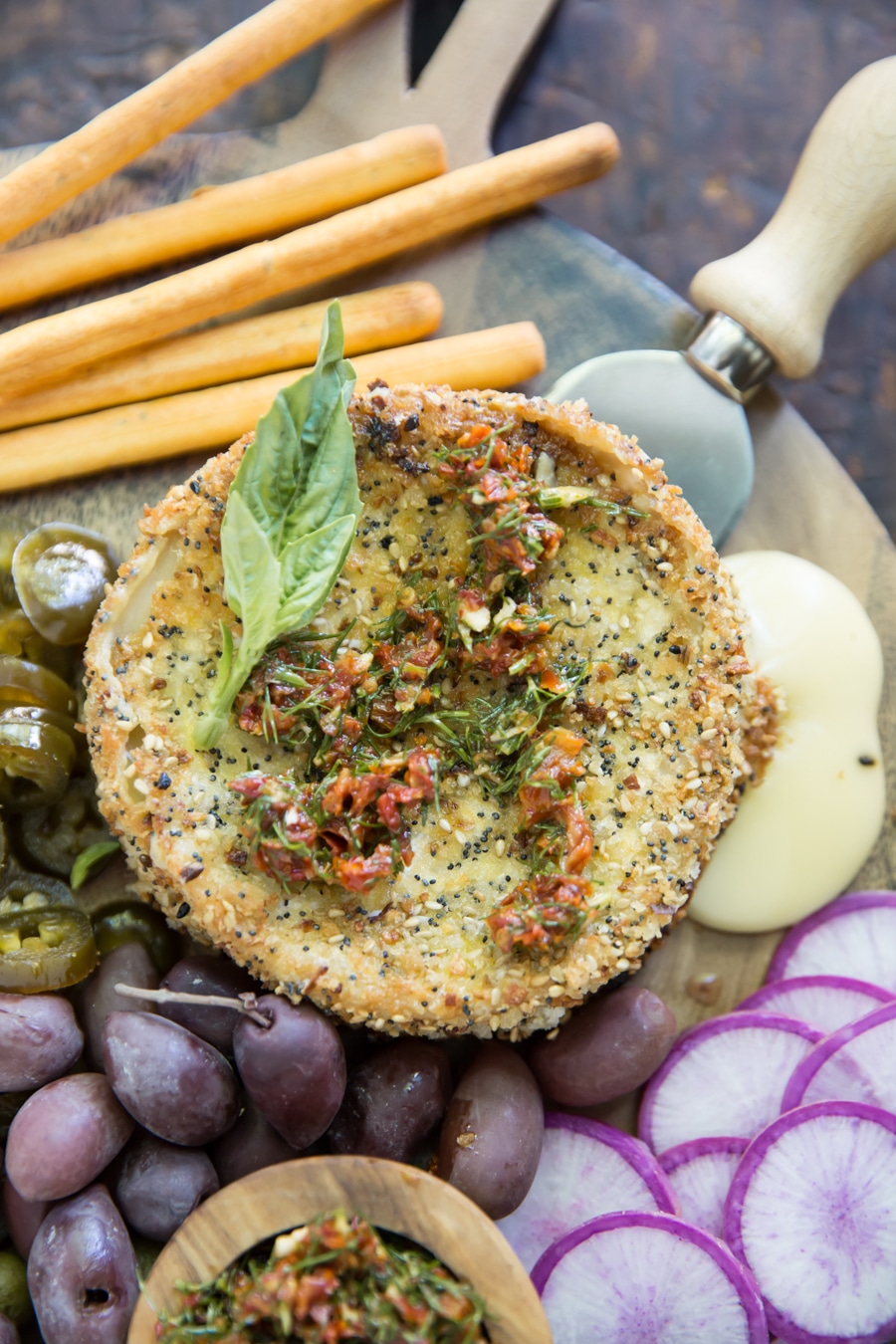 So I'm here to say this: food is comfort. Especially cheese. And bring on all the comfort food because WE NEED IT. And that's ok.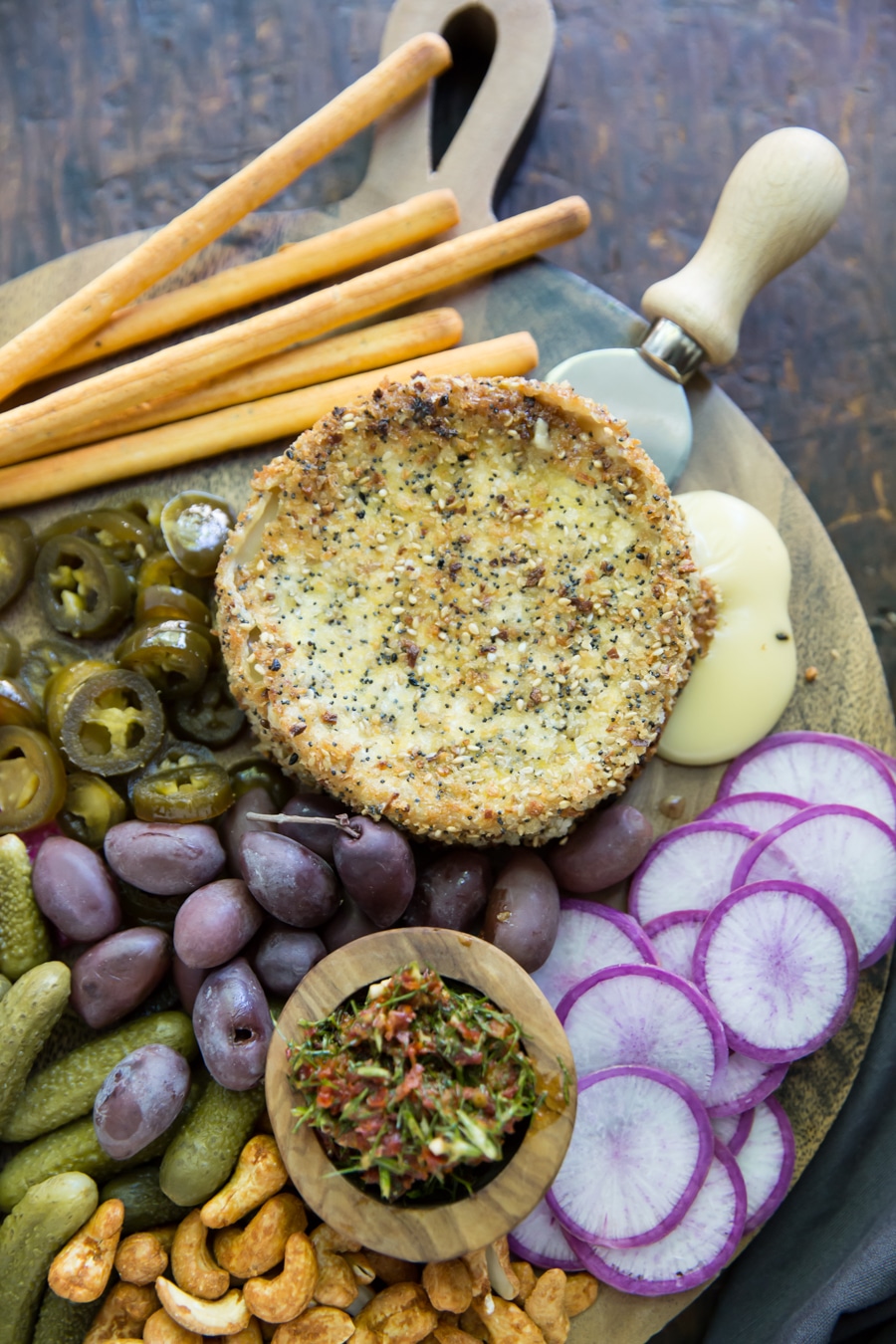 This Shavuot, think about what brings you joy. Decorate your house in flowers, pour yourself some Rose' and DISCONNECT. Focus on the people you love and the things that make you happy.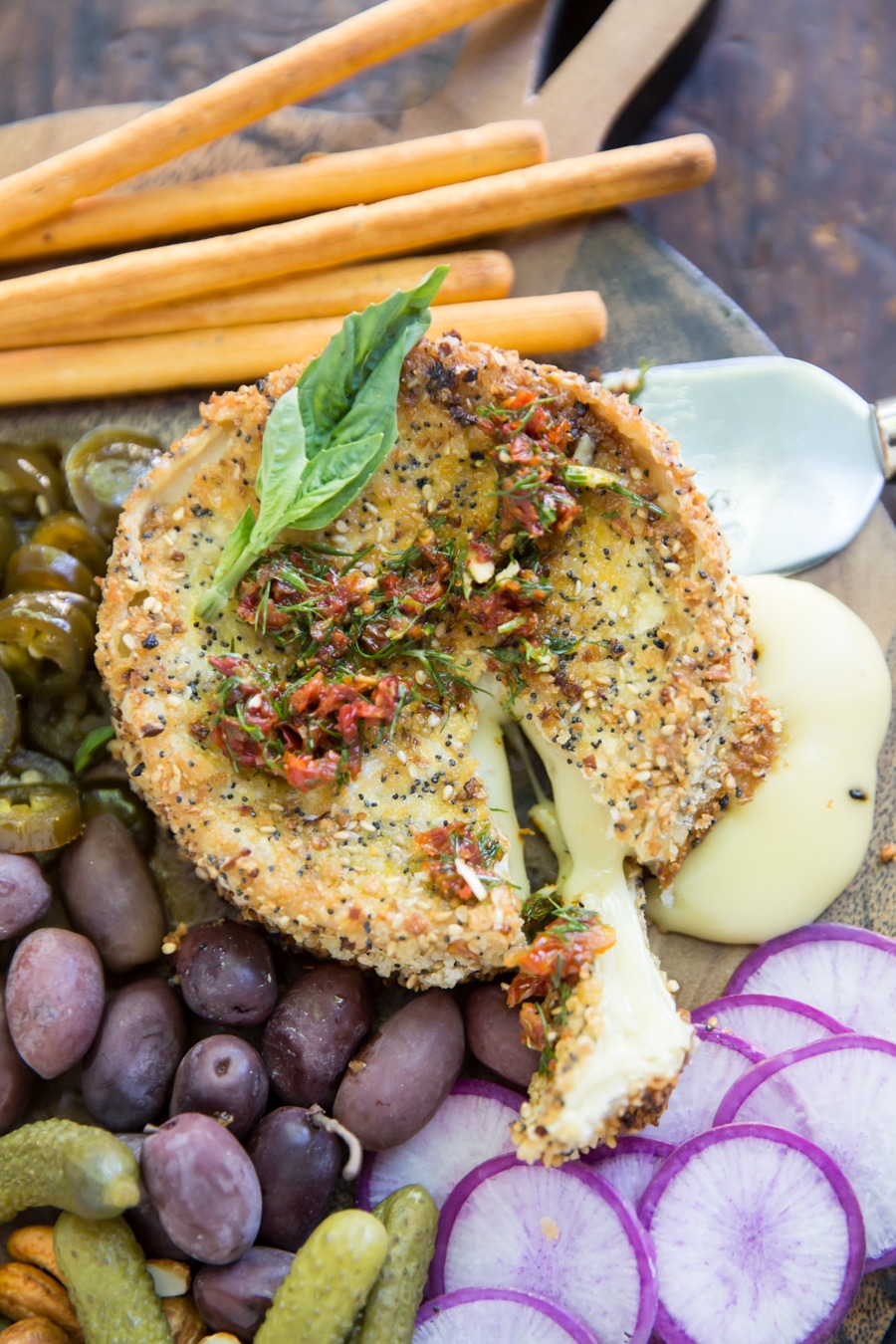 I'm on a pickle binge so what makes me happy right now is all the sour, crunchy and spicy elements I can plate up with some savory Everything Bagel Brie. It makes a great starter to balance out all that cheesecake!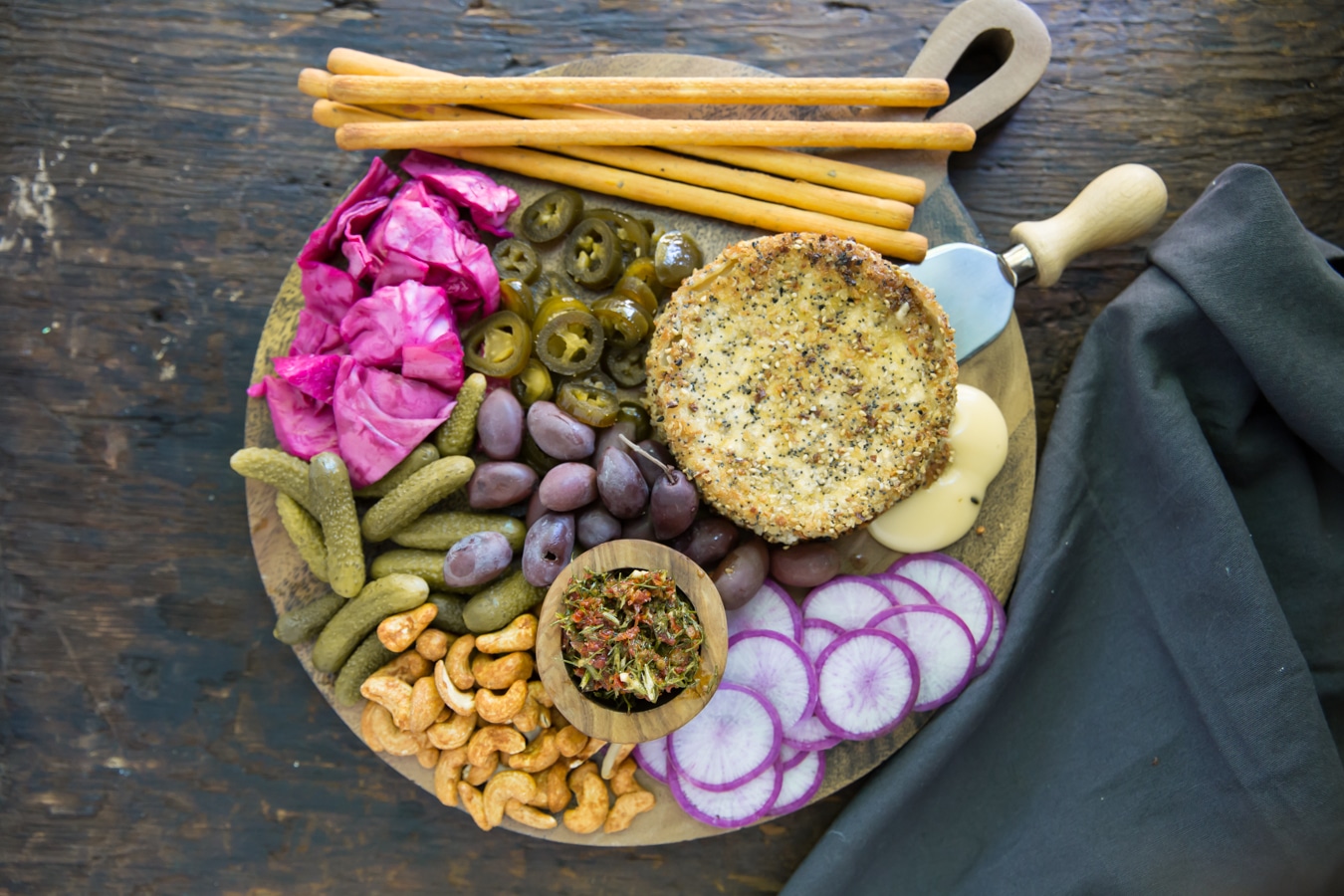 Wishing you all a Chag Sameach. 
Pan Fried Everything Bagel Brie
1 wheel brie, chilled (see note)
1 egg, beaten
1/4 cup panko crumbs
2 tbsp everything bagel seasoning
salt, to taste
canola oil, for frying
In a shallow bowl, mix the panko crumbs and everything bagel seasoning. Season, with salt, if needed (depending on saltiness of the everything bagel spice). Dip the brie into the egg and then press into the panko mix, coating on all sides.
Heat 2 inches of oil in a small frying pan (or enough to reach half way up the brie). Fry the brie until golden on both sides. Serve immediately with assorted crackers, tapenade and pickles.
NOTE: Make sure the brie is cold from the fridge, otherwise it will melt before the crumbs have a chance to brown.
Sundried Tomato Olive Tapenade
1/2 cup sundried tomatoes packed in oil
1/3 cup fresh dill leaves
1 clove garlic
2 tbsp olive oil from sundried tomato jar (or good quality olive oil)
zest of 1/2 lemon
juice of 1/2 lemon
salt and pepper, to taste
Add all the ingredients to a food processor and blend until finely minced.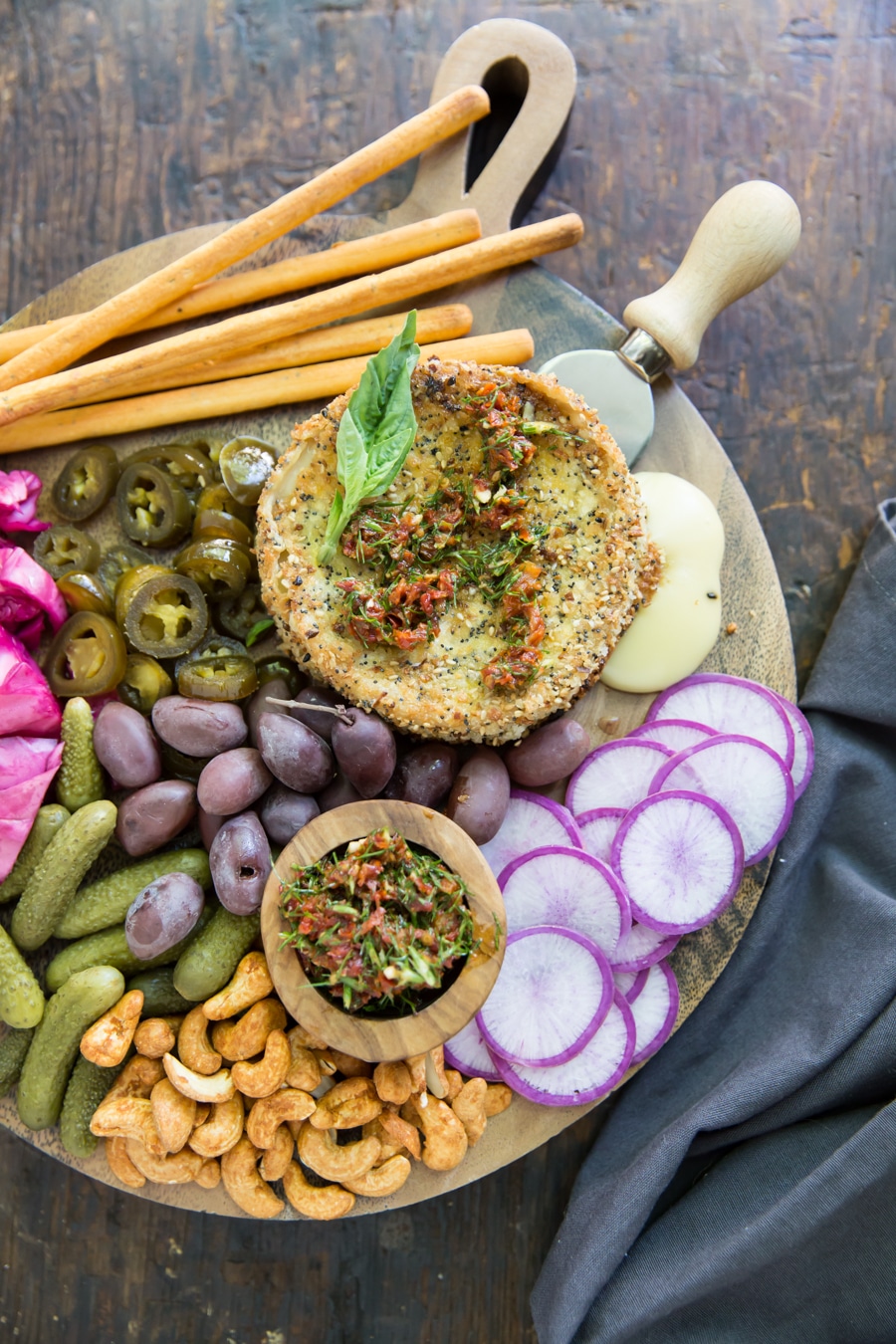 Related Recipes
camembert en croute salad
honey hasselback apples with brie and pecans
brie marsala pizza
dried fruit brie bites