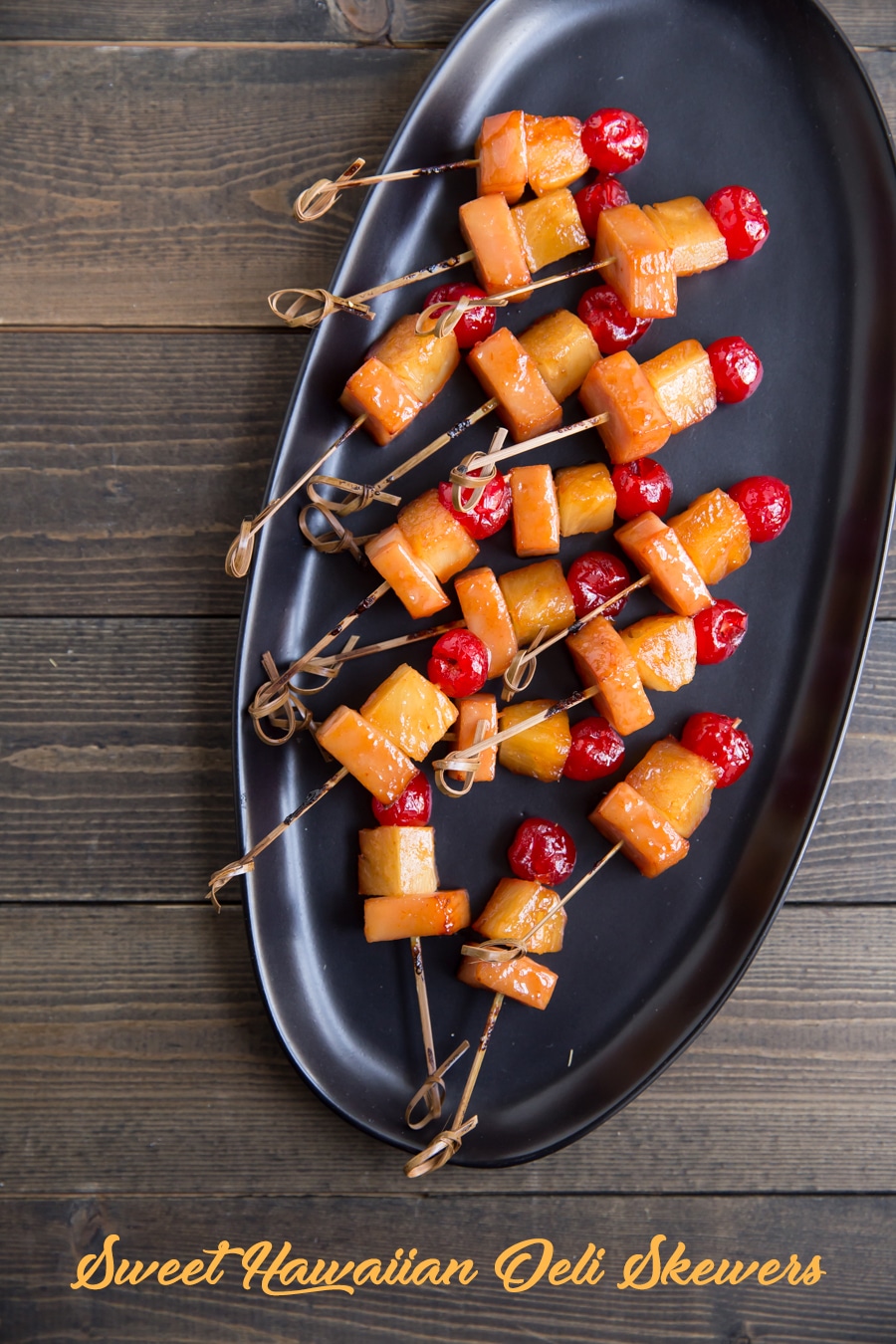 The Super Bowl is just around the corner and although I'm not a sports fan, I'll take any excuse for a party! Especially when said party involves lots of finger food!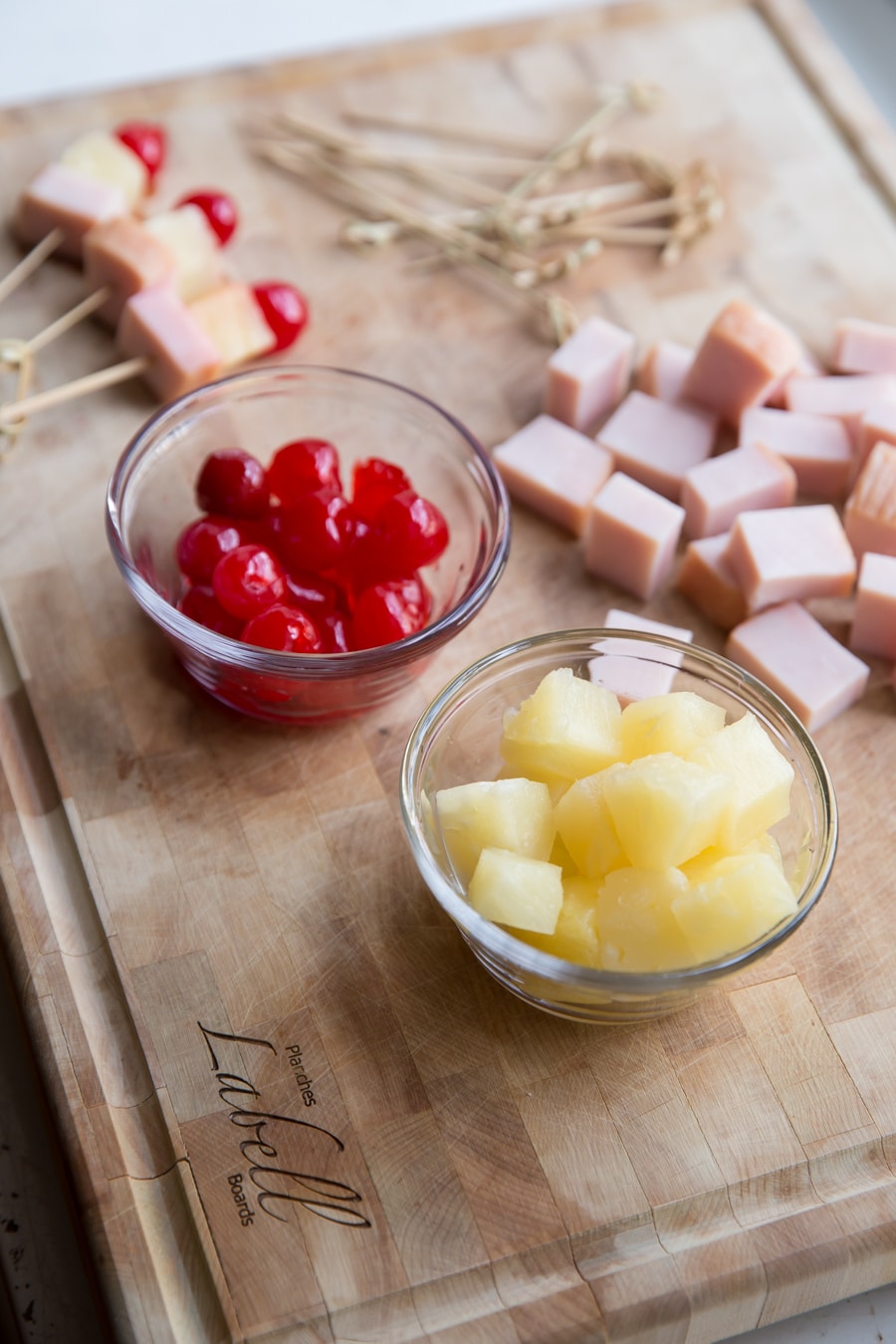 I've never been into sports, although I grew up with brothers who were big into the game so I totally get the hype! I'm happy to let the guys do their thing in front of the TV, while I do my thing in the kitchen. Just as there's a strategy in the sport, there should be one in your menu planning too – lots of deli, plenty of small bites, and don't forget the drinks!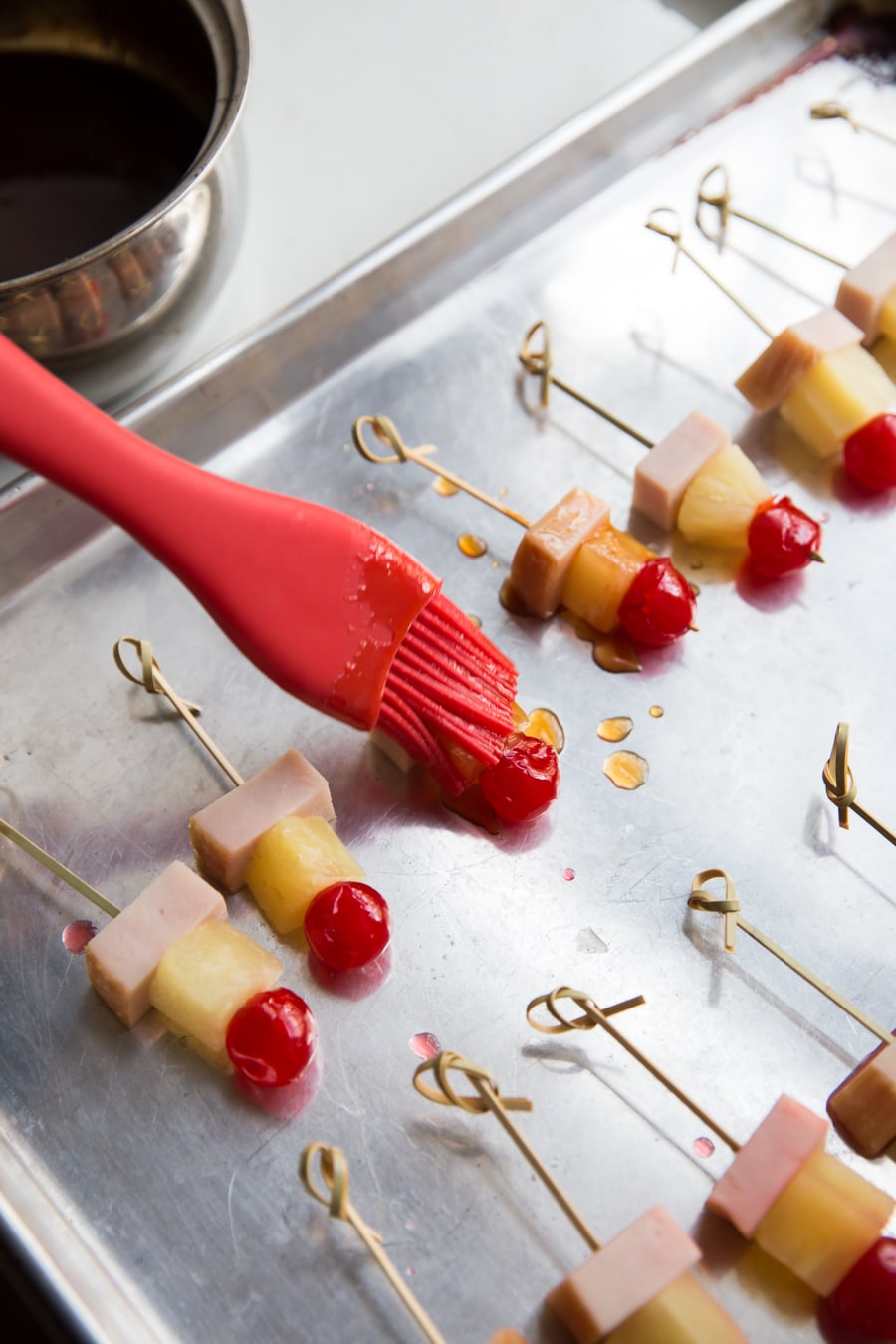 When Domino® Sugar reached out to me about their new Domino® Golden Sugar, I was stoked to work it into a Super Bowl recipe! I love that it's less-processed than granulated sugar and that it has a hint of molasses flavor. Domino® Golden Sugar is made from pure cane sugar and works cup-for-cup just like white sugar, but has a beautiful golden color.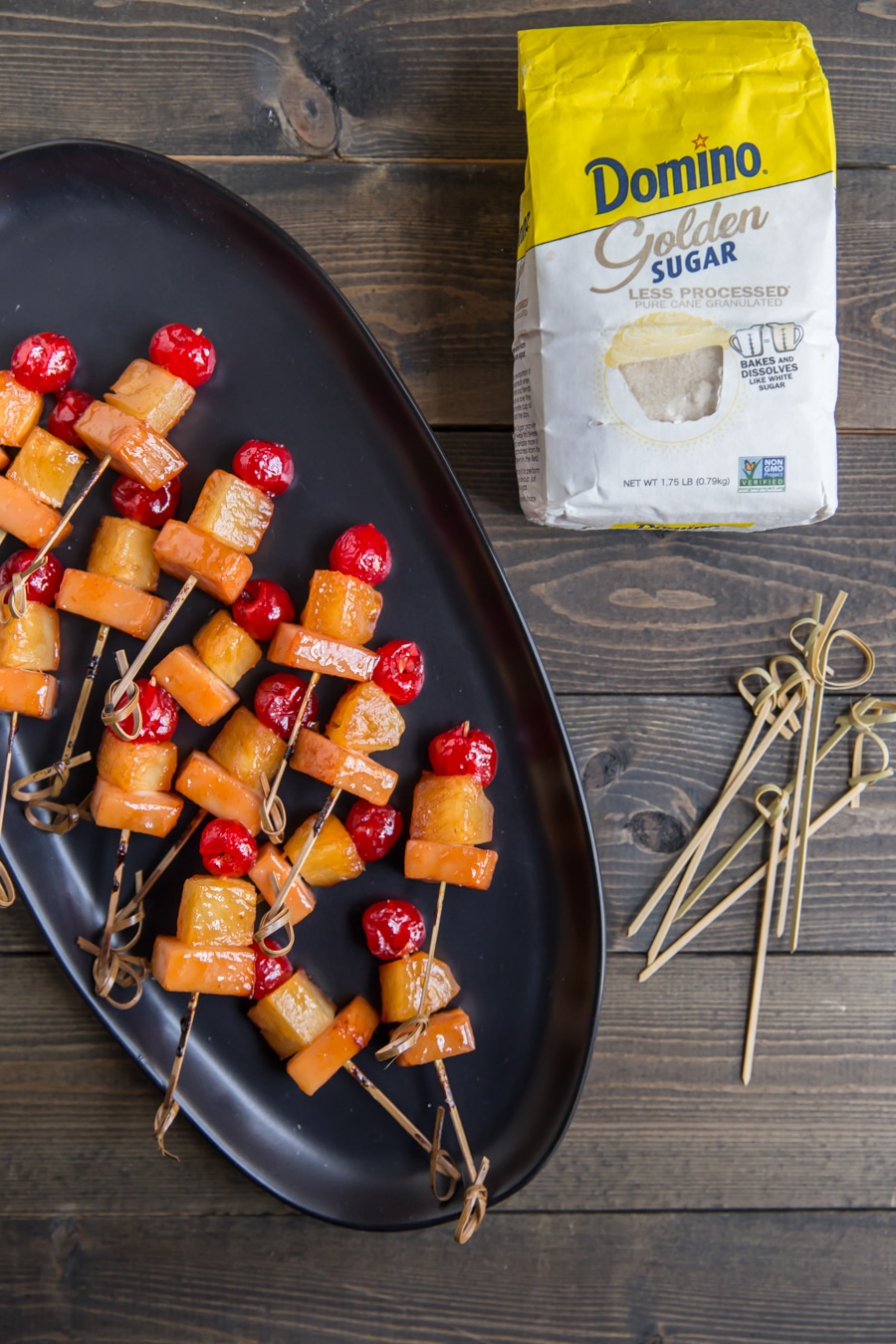 I've always been intrigued by pineapple glazed ham, so I decided to do a bite-sized kosher version, using smoked turkey! The Super Bowl has always been about the big deli subs, so why not make glazed deli bites with a sweet sauce, inspired by the new Domino® Golden Sugar.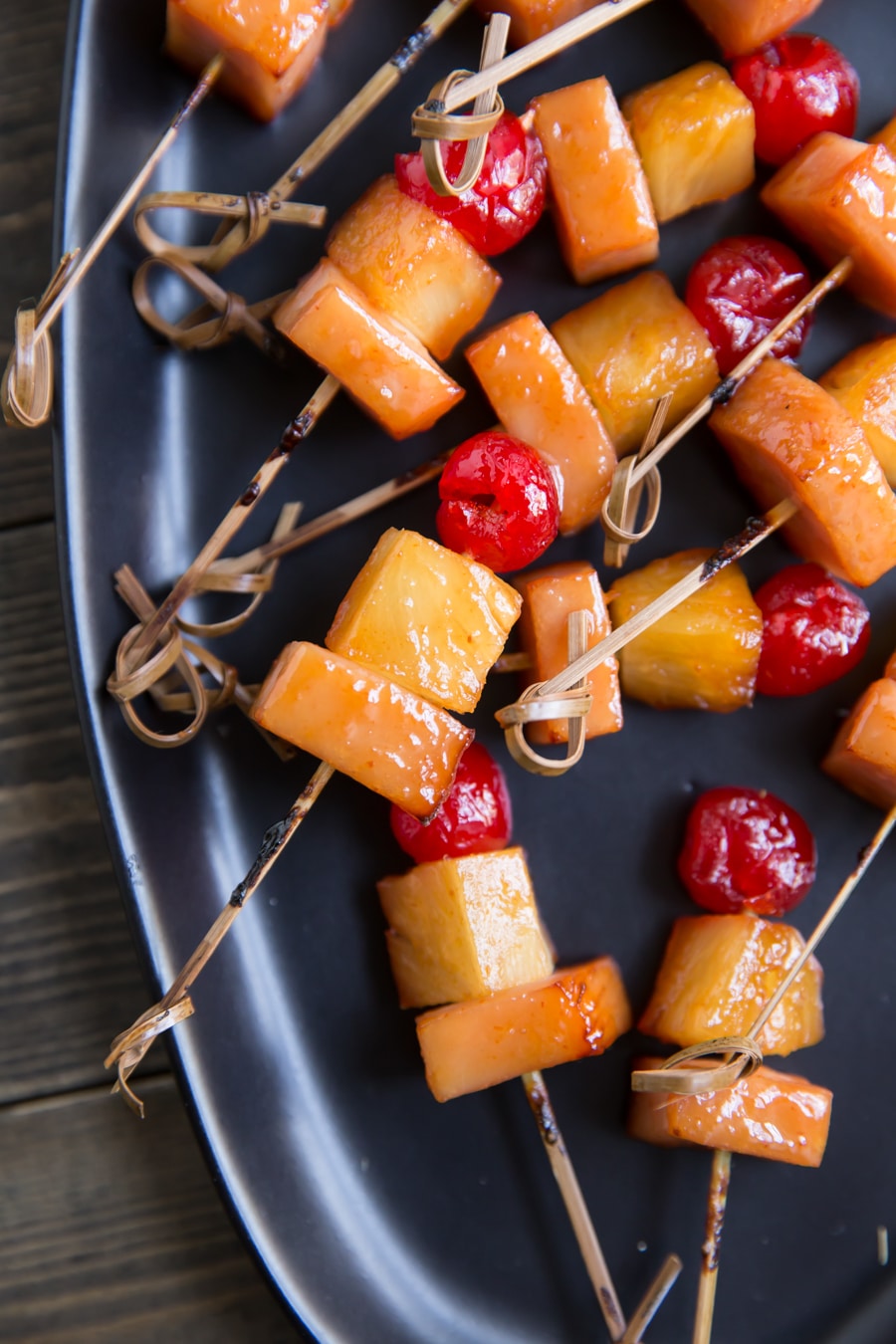 What I love about this recipe is that it uses easy to find ingredients and doesn't take long to put together. They look adorable plated and no one will be able to resist the sweet, smoky and salty bite!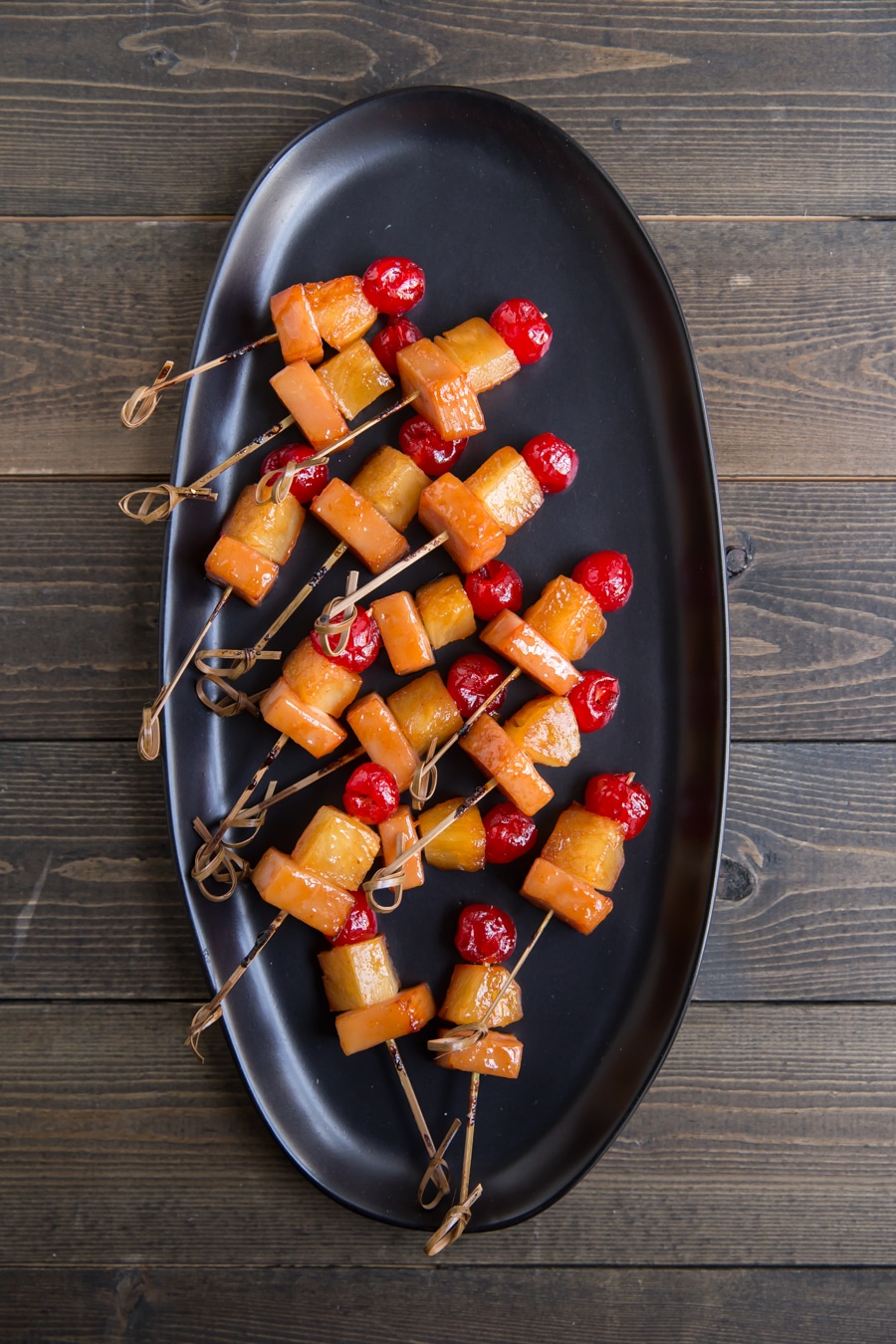 Now no matter who wins the game, you know you'll be winning in the kitchen! Happy Super Bowl Sunday!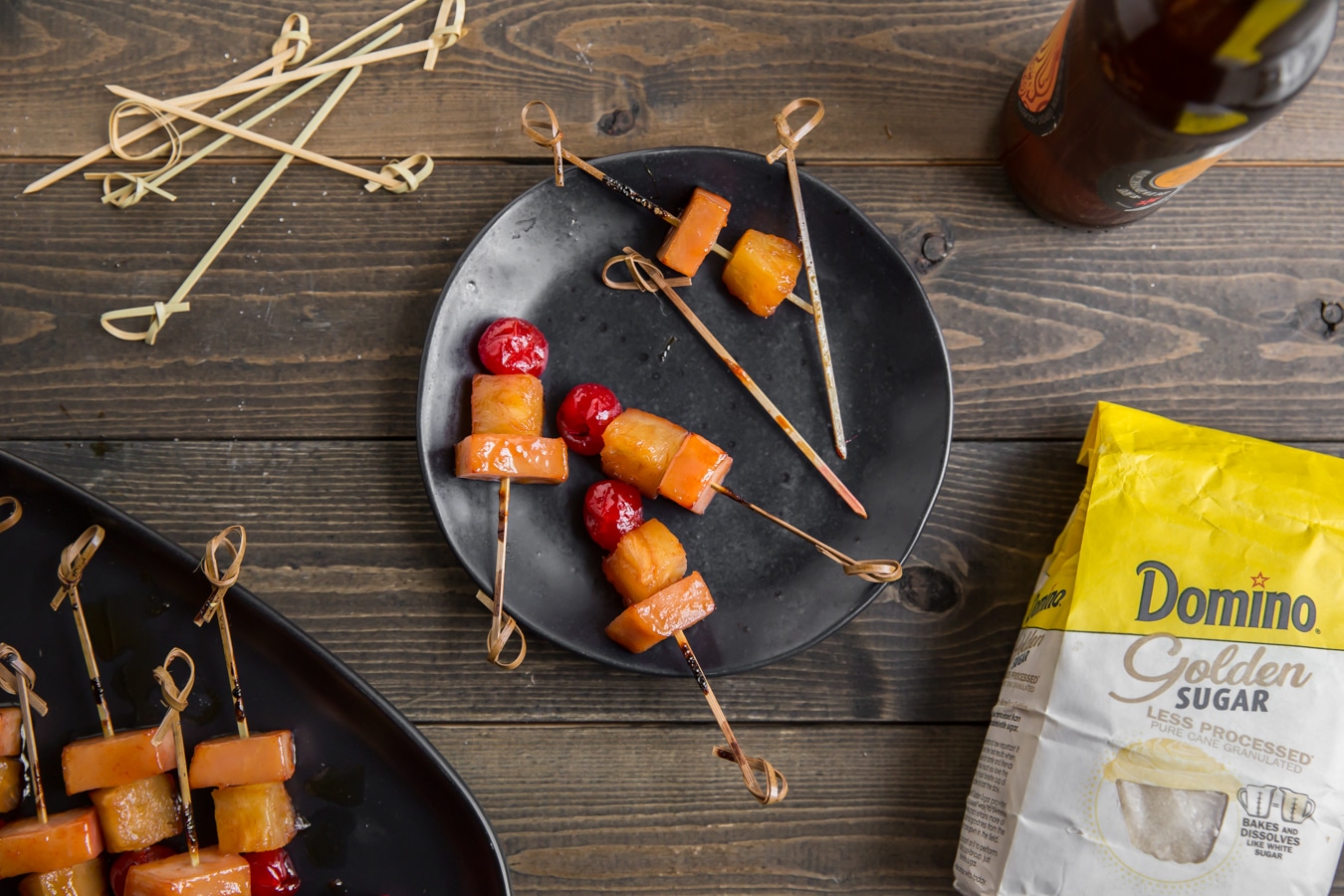 Sweet Hawaiian Deli Skewers
YIELD: approximately 30 skewers
1 lb. chunk of smoked turkey
20oz. pineapple chunks, in 100% juice, juice reserved
12oz. maraschino cherries
1/2 cup pineapple juice
1/2 cup Domino golden sugar
1 1/2 tbsp soy sauce
3 tbsp ketchup
1/2 tsp sriracha
Cut the smoked turkey into chunks. Thread the turkey, pineapple and maraschino cherries onto skewers. Place the skewers onto two baking sheets.
Preheat oven to 400 degrees.
In a small saucepan, combine the reserved pineapple juice, sugar, soy sauce, ketchup and sriracha. Bring the mixture to a simmer and cook for 5 minutes, until the sauce has thickened. Brush the sauce onto the turkey, pineapple and cherries and bake for 15 minutes, glazing it again with the sauce halfway through cooking.
Serve warm.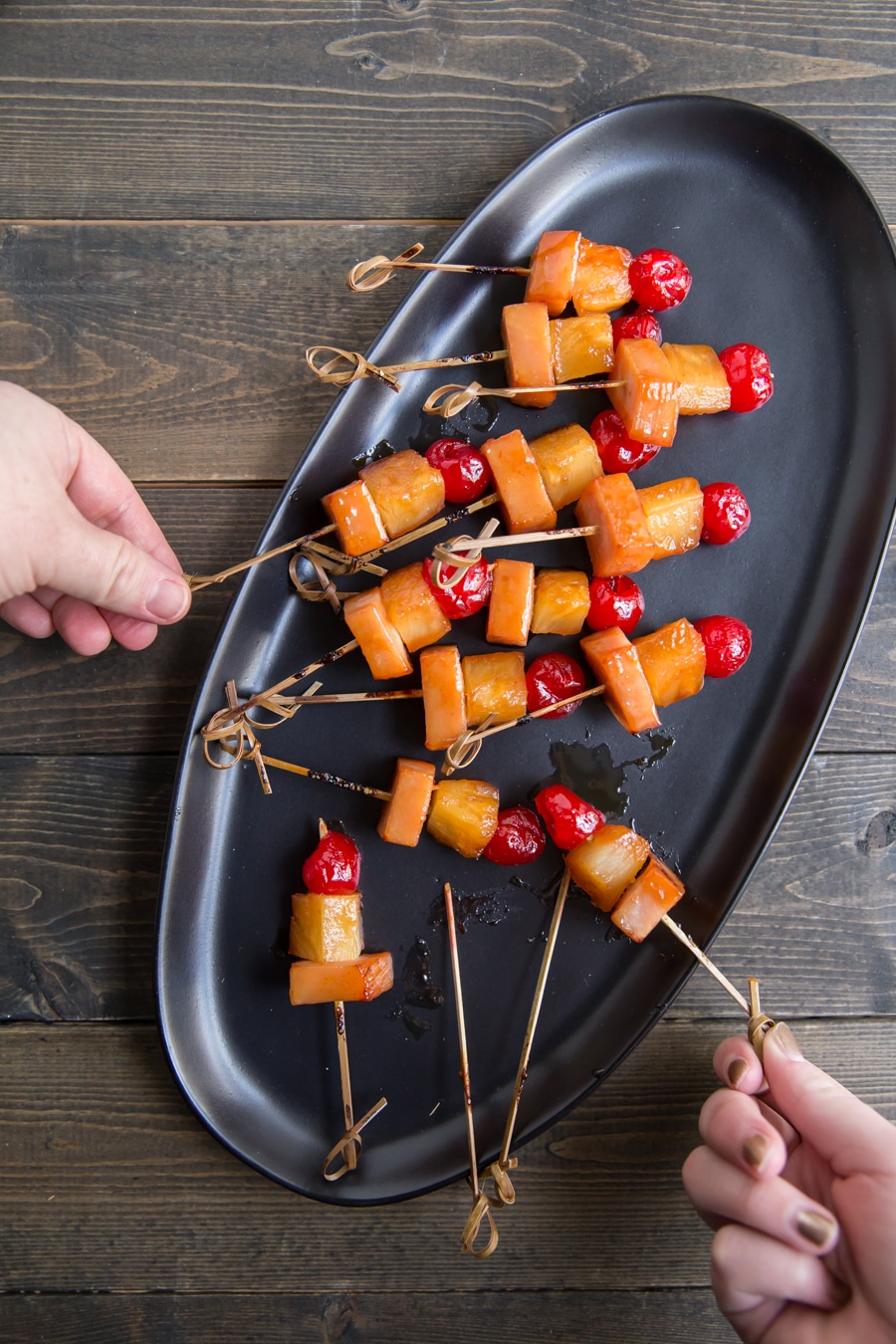 This post is sponsored by
Domino® Sugar
.
Related Recipes:
sweet Hawaiian chicken
turkey and pastrami wrapped asparagus
drunken hasselback salami