If you're a fan of Trader Joe's chili lime seasoning, you should know that it was inspired by the OG – Tajin! Tajin is a chili lime spice mix native to Mexico. You'll find it used by street-side vendors throughout the region, sprinkled over tropical fruit like mangos, papaya and pineapple. Tajin has become a popular worldwide and is kosher certified.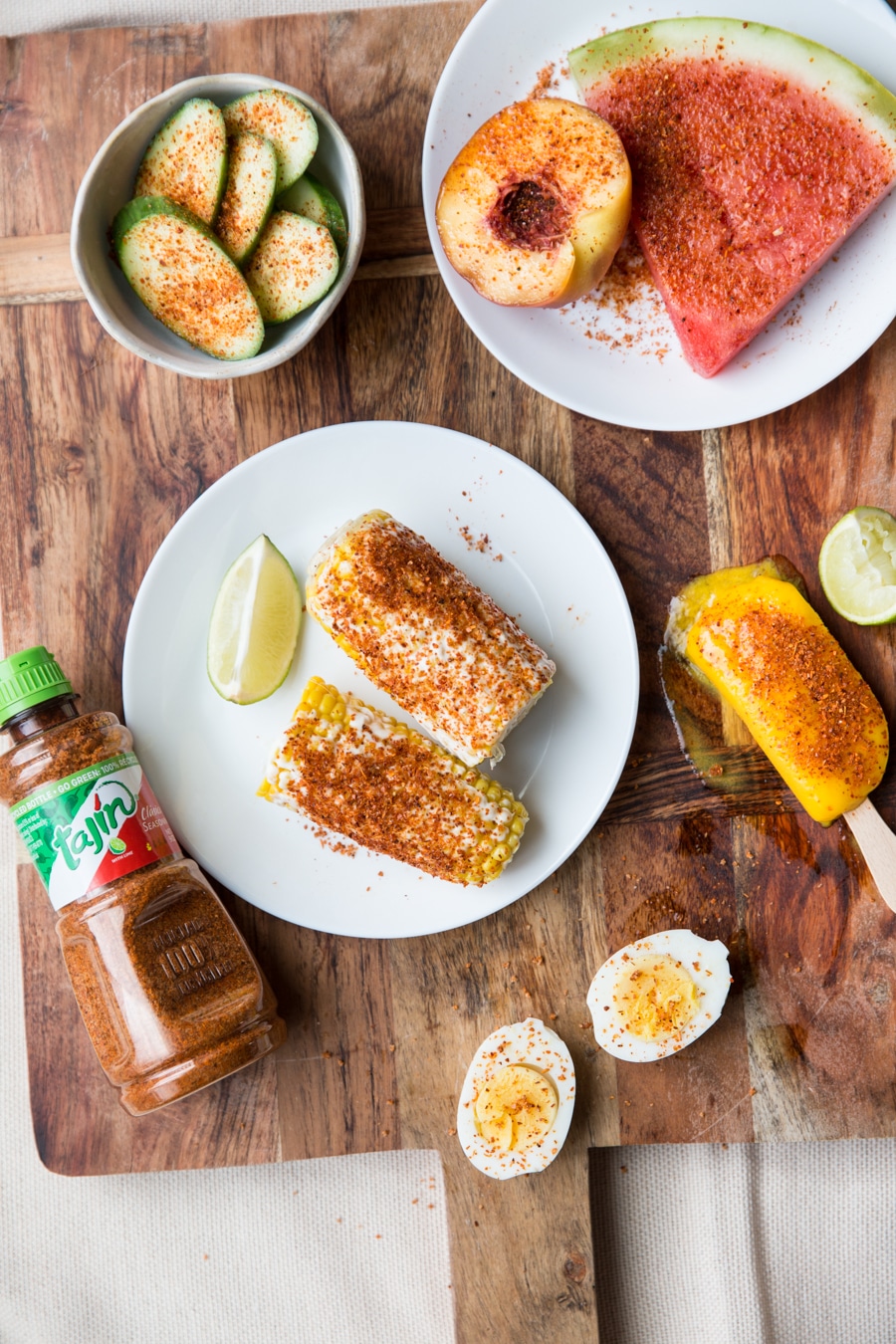 Tajin Classico is their classic blend made from dehydrated chili, lime juice and sea salt. They also sell low sodium and habanero varieties as well as sauces to be drizzled over fruit and veggies. Tajin adds zing to fruit, veggies, popsicles, eggs, fish and poultry – it makes your mouth pucker with a bit of heat that is really refreshing. You can even get mini ones and attach them to gift jars of tropical fruit, like I did one year for Purim!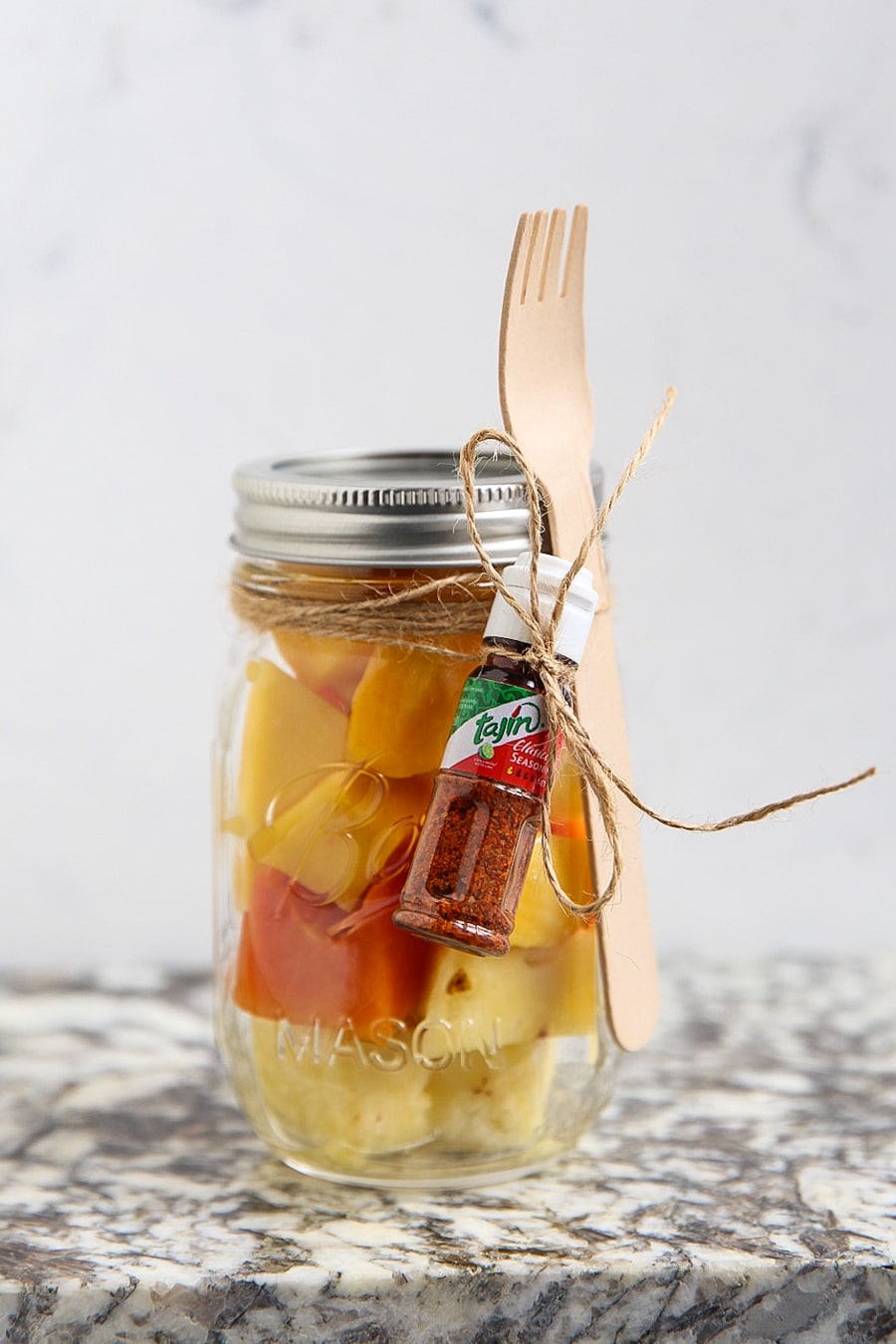 Here are some great ways to use it!
-Rim your cocktail glass with it. It pairs especially well with tequila!
-Sprinkle over fruits like watermelon, mango, peaches, papaya, pineapple, apples.
-Sprinkle over crunchy vegetables like jicama, cucumbers and carrots.
-Sprinkle over popsicles or sorbet like mango, lime, or coconut.
-Sprinkle over eggs, sunny-side-up style, deviled or soft boiled.
-Brush fresh broiled corn with mayonnaise or butter and roll in Tajin.
-Sprinkle over salmon before cooking.
-Make a dip with mayonnaise, tajin, garlic and lime juice.
-Add to panko or breadcrumbs for chicken fingers or fish sticks.
-Sprinkle over fried tortilla chips.
-Sprinkle over guacamole or avocado toast.
-Sprinkle over roasted chickpeas, cauliflower or potatoes.
-Sprinkle over popcorn.
-Mix into tuna salad.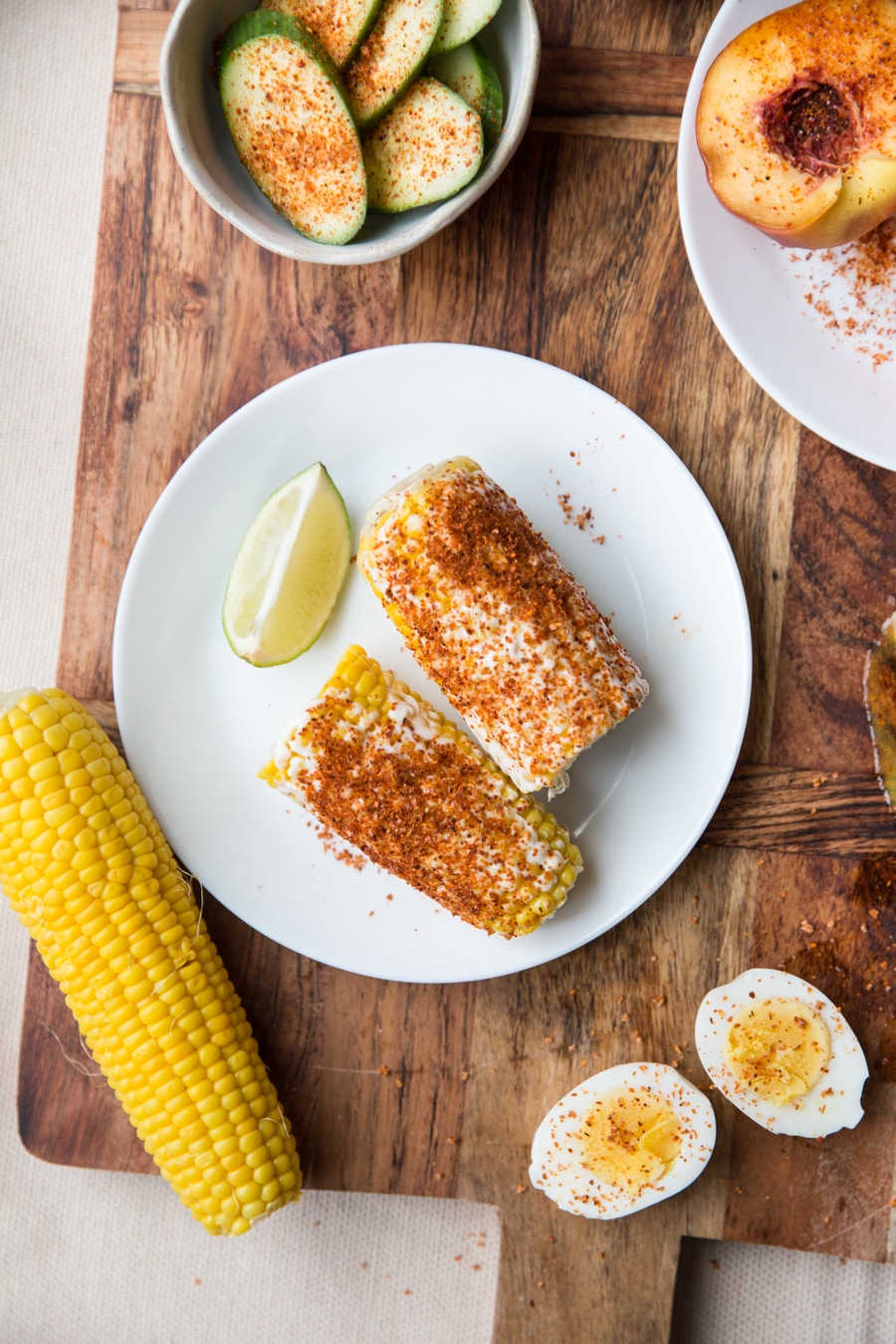 Related Recipes: