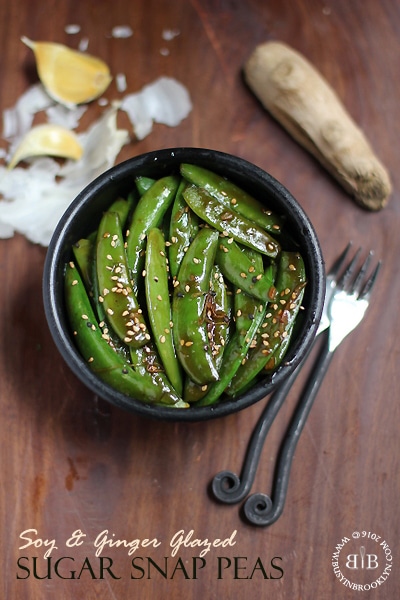 Have you ever had a mind block that you just can't explain? Sugar snap peas is it for me. I just never know the difference between them and their close cousins, snow peas. Which is which? Thank you Google!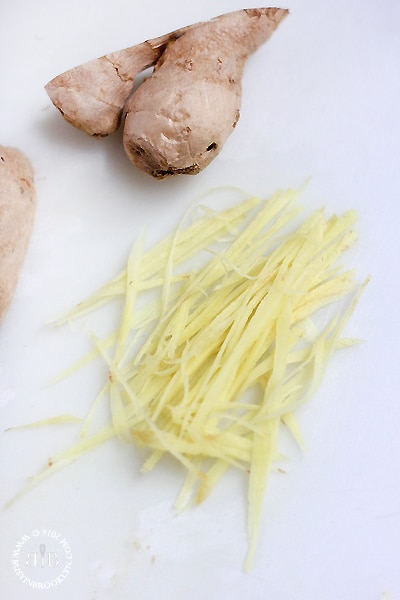 It's also hard for me to choose which ones I like better, because they're both so good! But remember – flat = snow peas, full = snap peas. Wait, am I right? Google….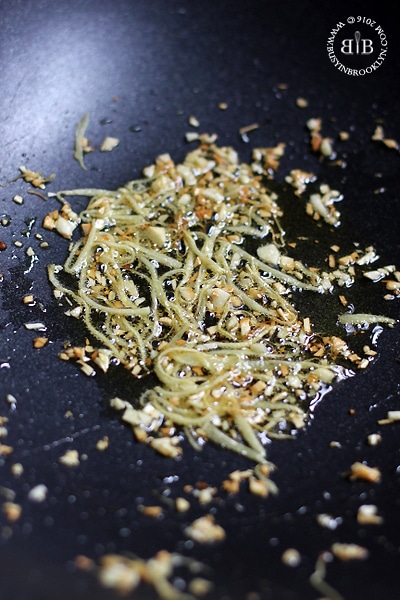 Now the only thing better than crisp-tender snap peas is GINGER GLAZED snap peas. The funny thing is, I was never a fan of ginger. Not until I went to culinary school and we added finely julienned ginger to a bunch of Asian dishes. That was just next level spicy goodness and I've never turned back!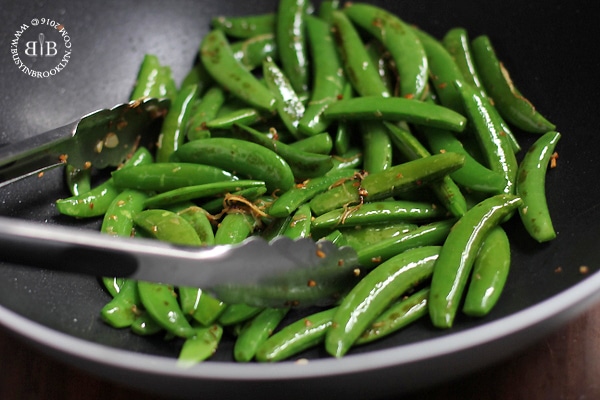 So if you really want to up the ante on your next Asian dish, try julienning your ginger instead of grating (my 2nd favorite method using a microplane zester) or mincing it. Like I did here. You can thank me later.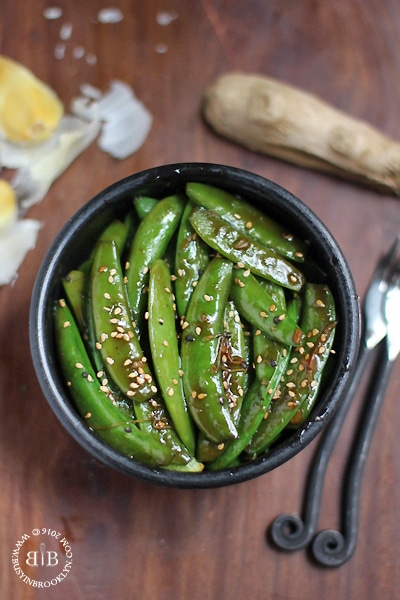 Wait, remind me again, is it sugar snap peas, or snow peas. I give up!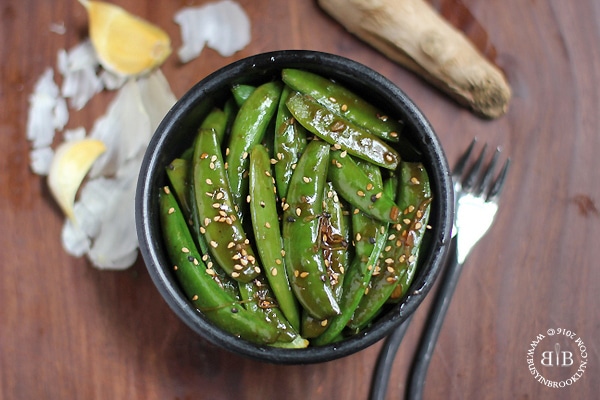 Soy & Ginger Glazed Sugar Snap Peas
2″ piece of fresh ginger, peeled and very finely julienned
2 garlic cloves, minced
1 tsp sesame oil
1 lb. sugar snap peas
1 tsp olive oil
salt and pepper, to taste
2 tbsp honey
3 tbsp soy sauce
1 tsp cornstarch
1 tsp toasted sesame seeds
Method:
Remove the strings from the each sugar snap pea by snapping the stem end and pulling the string down the side. (Optional, but makes them more pleasant to eat!).
Heat the sesame oil in a wok or heavy frying and stir-fry the garlic and ginger until fragrant.
Add the sugar snap peas and olive oil and cook over high heat, stirring constantly, until the peas turn bright green and are just starting to cook, about 2 minutes. Season with salt and pepper. Dissolve the cornstarch in the soy sauce and add to the wok with the honey. Cook until the sauce thickens and coat the peas. Garnish with sesame seeds.
VARIATIONS: for added heat, add a squirt of sriracha, or for added brightness, try some orange zest and fresh squeezed orange juice.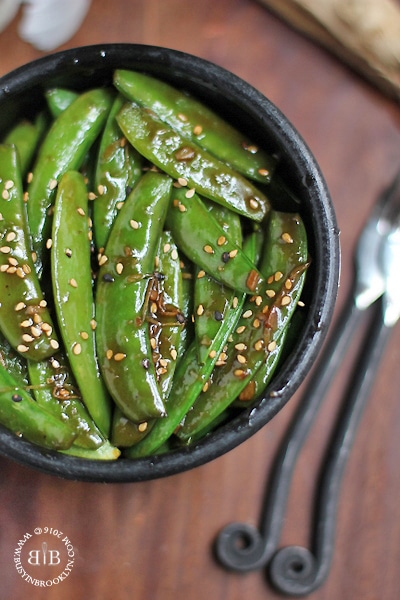 Related Recipes:
sticky ginger chicken wings
spicy roasted edamame
cranberry sriracha green beans
snap pea, corn and red currant salad