For the longest time, spicy foods didn't interest me. I grew up eating so much of the sweet stuff, I thought chicken was best loaded with sugary sauce. My bubby always doused her dishes in sugar, the more the better, and my mother did the same. Fish, chicken, salad, pasta, potatoes – everything was prepared sweet.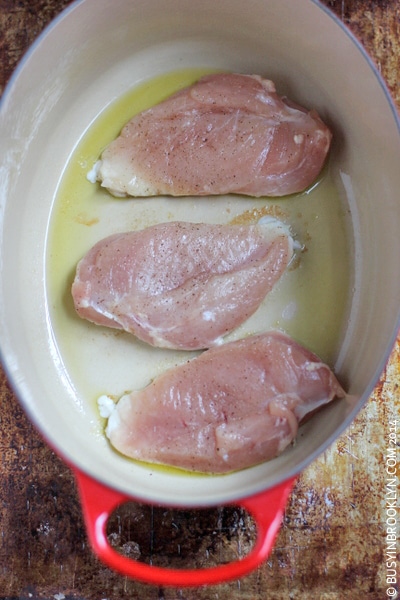 When I first got married, I followed suit, prepping my dishes with the holy trinity of spices: salt, pepper, and sugar! Lots of sweet BBQ sauces, sticky duck sauce and natural sweeteners like honey and maple syrup. Sometimes I paired them with mustard for a little kick, but hot peppers never made it into my kitchen, and spicy was off the map.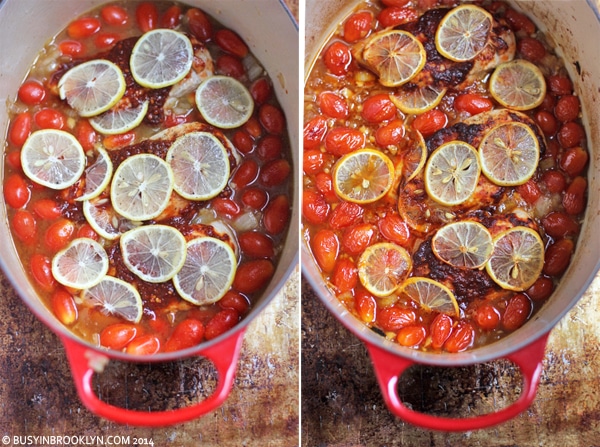 My husband grew up similarly, even though he has sephardic roots. My South American mother in law loaded her keftes (meatballs) with sugar, and her Syrian mechshie was almost always sweet too. Sweet beet and carrot salads were often on the menu as well, always with added sugar.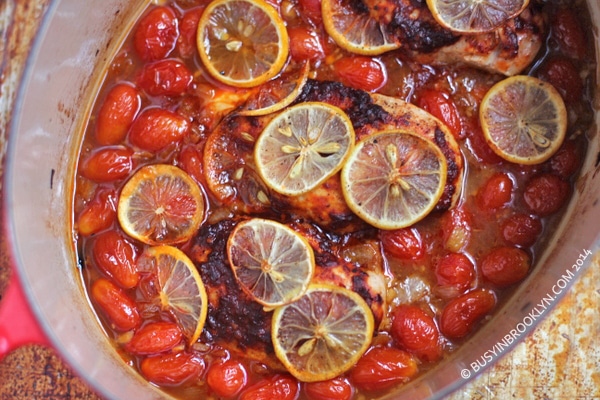 But then I became a foodie. It evolved slowly – starting with simple family recipes on my blog, my interest in food evolved into passion and curiosity for different flavors and International cuisine. Slowly but surely, I broadened my culinary horizons by exploring the many flavors and textures of different foods. My husband was not as quick to embrace my food journey, but he eventually came around and started to appreciate flavors that he didn't grow up eating.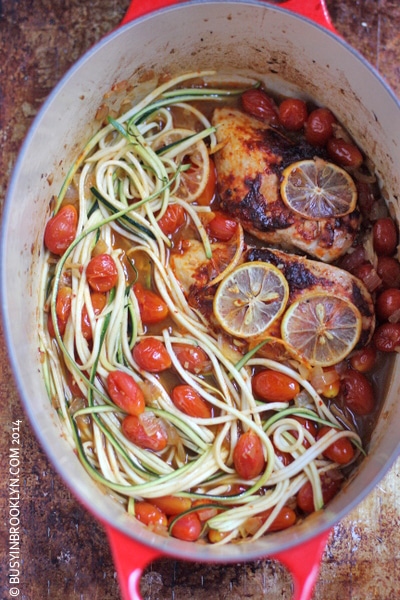 I've grown (quite literally) to love spicy foods like Pad Thai, curries and salsas, and ingredients like harissa, sriracha and chili peppers are mainstays in my kitchen. I now save the sweets for the desserts, and do my best to keep my dishes savory, or at least to add an element of spice, to keep the flavors balanced.
One of the best parts about eating spicy and savory foods like this harissa roasted chicken, is that it's lighter on the waistline but doesn't compromise on flavor. Zoodles (zucchini noodles) make this dish Paleo and Whole30 compliant, so if you've joined the popular diet trend (which I wrote an ebook on!), this makes for a delicious and filling dinner, and you can save leftovers for lunch the next day. You gotta love that!
Harissa Roasted Chicken
3-4 boneless chicken breasts (skin on preferably)
salt and pepper, taste
2 tbsp olive oil, plus more for drizzling
1 small onion, diced small
3 cloves garlic, minced
1/2 cup chicken stock
1/3 cup harissa (North African chili paste)
1 pint grape tomatoes
sliced preserved lemons or 1 lemon, thinly sliced
1 large zucchini, julienned with a julienne peeler or spiralized
Method:
Season the chicken with salt and pepper and sear in olive oil in an oven-safe pan until browned. Remove from pan. Add diced onion and garlic and saute until golden. Pour in the stock and scrape up the bits from the bottom of the pan. Add grape tomatoes and nestle the chicken between them. Brush the chicken with harissa and top with lemon slices. Sprinkle everything with salt and pepper and drizzle with olive oil .
Roast, uncovered, at 400 degrees for 25-30 minutes. If the chicken/lemon/tomatoes aren't browned enough, broil for 5 minutes.
Remove the chicken from the pan and add in the zucchini noodles. Mix the noodles into the sauce and stir until tender. Serve with chicken.
VARIATION: if you're not watching your carbs, feel free to use pasta instead of zucchini noodles.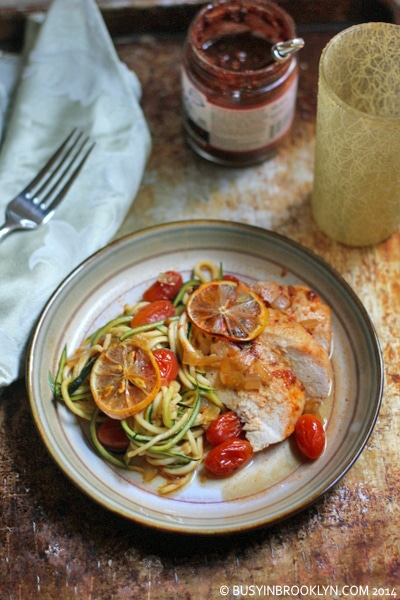 Other spicy recipes:
spicy tuna melt twice baked potatoes
quinoa pad thai
spicy roasted edamame
kani salad
cauliflower nachos with harissa cheddar sauce