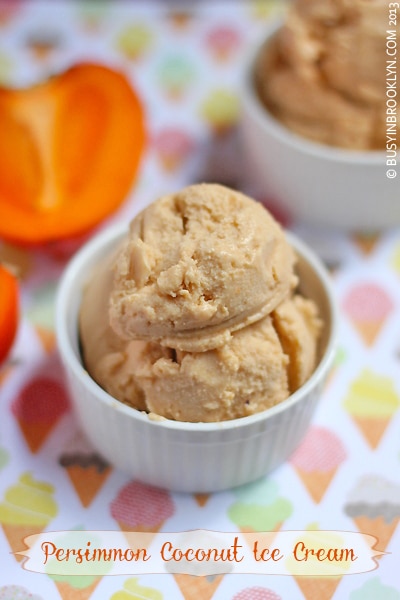 If you're one of those people that walks right past the mushy, overly ripe persimmon in the supermarket, boy are you missing out! The orange winter fruit is sweet and cinnamony with a bright, fresh flavor. And while they may look rotten on the shelf in the produce department, guess what? – that's exactly how you're supposed to eat them!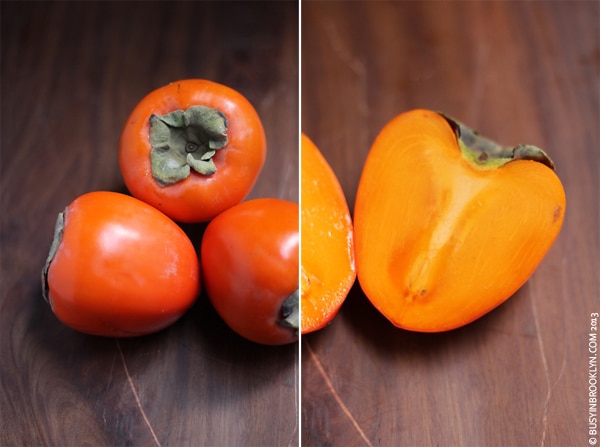 Why am I suggesting that you eat rotten fruit? Well if you've ever eaten a hachiya persimmon that wasn't overly ripe, you're mouth was probably covered in a pasty white film that made you want to scream. Ask me how I know.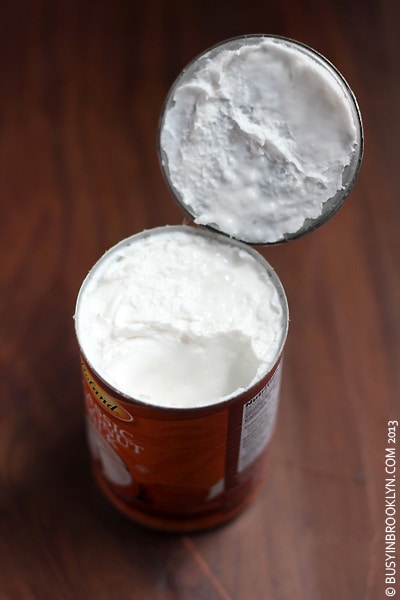 Why yes, I did just say hachiya persimmon. Kind of sounds like some sort of karate pose, doesn't it? Well, it turns out that there are actually two different types of persimmon – fuyu and hachiya.
Fuyu persimmon have a squatted flat shape, almost like a tomato, and can be eaten when firm. Hachiya, on the other hand, are very astringent and can only be eaten when fully ripe (read: rotten-looking).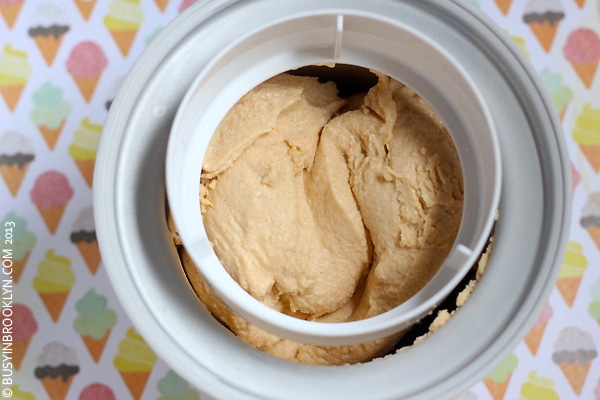 With their silky smooth pulp, hachiya persimmon make a great base for ice cream. Paired with coconut milk and warm winter spices – this creamy dessert is perfect for winter!
Vegan Persimmon Coconut Ice Cream
1 cup hachiya persimmon puree (from about 2 large hachiya persimmon)
1 14oz. can coconut milk
1 cup coconut milk (I use Coconut Dream Original)
2 tbsp maple syrup
2 tbsp brown sugar
1/2 tsp cinnamon
pinch of nutmeg, ginger and cloves
Method:
Refrigerate 2 very ripe hachiya persimmon, can of coconut milk and container of coconut milk overnight.*
To make the persimmon puree, peel and chop the persimmon and place in a blender or food processor. Puree until smooth. Add remaining ingredients and blend until incorporated. Pour the mixture into an ice cream machine and churn for 15-20 minutes.
*I prefer to work fast with cold ingredients, so that I don't have to refrigerate the mixture (for several hours) before adding it to the ice cream machine.
NO-MACHINE VARIATION: To make persimmon ice cream without an ice cream machine (it won't be the same as the one pictured, but it will still be really creamy), peel and chop 2 persimmon and freeze overnight, until solid. Place the frozen persimmon, 1 tbsp maple syrup and spices (omit brown sugar) into a blender and add just enough coconut milk (either type is fine) to get things going. Process until smooth. Serve immediately.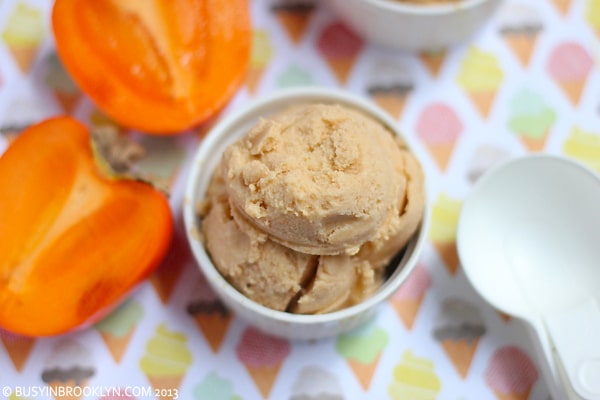 Related Posts:
passion for persimmon: salad & sorbet
persimmon yogurt smoothie