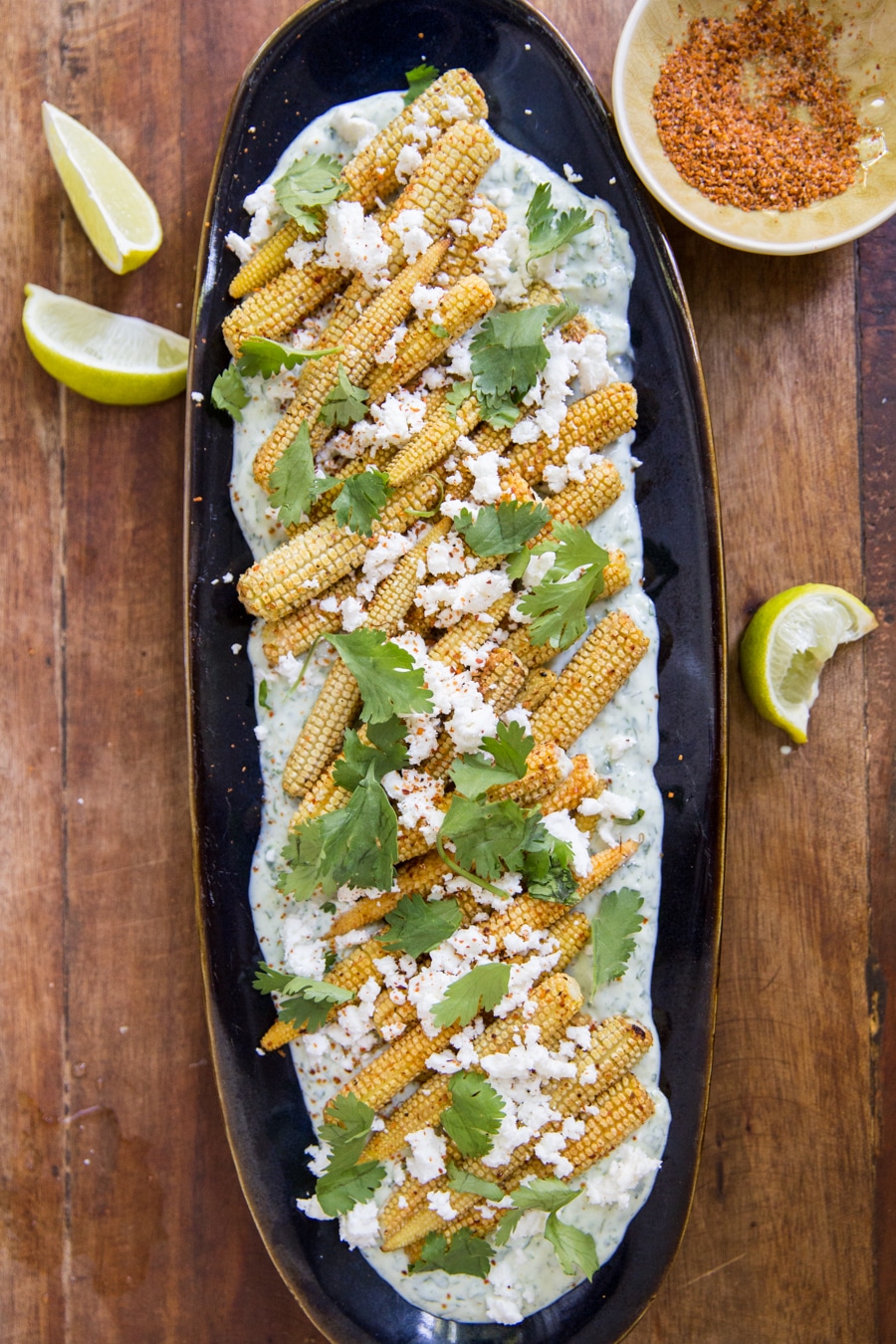 Welcome summer! After a crazy busy winter that flew by faster than I ever thought possible, it's corn season – my favorite! There's nothing quite like crispy corn on the cob, and I love it in all forms – raw, roasted, grilled, steamed, and even made into ice cream and pudding. Baby corn though? It doesn't get much love.
But when I saw my friend Melinda roast it in the oven with some garlic salt, my imagination went wild! So I picked up a couple of bags at Trader Joes, and I made this lipsmacking dish that is inspired by Elote, or Mexican Street Corn. Traditionally, elote is grilled, rolled in a sour cream and mayo mixture that's seasoned with chili powder, lime and cilantro, and then rolled in cotija cheese (similar to feta). Here, I roasted the baby corn with tajin chili lime seasoning, and made a light Greek yogurt sauce with cilantro, jalapeno, garlic and lime. I finished it with crumbled feta and cilantro and OMG it's my new favorite dish!!
For the corn:
2 6oz. pkg fresh baby corn
2 tbsp extra virgin olive oil
1 tsp tajin seasoning or chili lime spice
pinch of kosher salt
1/2 cup crumbled feta
fresh cilantro, for garnish
For the crema
2 5.3oz containers Greek yogurt
juice and zest of 1/2 lime
1 cup cilantro
2 cloves garlic
1 jalapeno, seeds and veins removed
kosher salt, to taste
Method:
Preheat oven to 425 degrees. Spread the baby corn on a parchment lined baking sheet and toss with olive oil, tajin and salt. Roast for 25 minutes or until slightly charred.
While the corn is roasting, combine the crema ingredients in a food processor or blender and blend until smooth.
Spread the crema on a platter and top with roasted corn, Finish with crumbled feta and cilantro.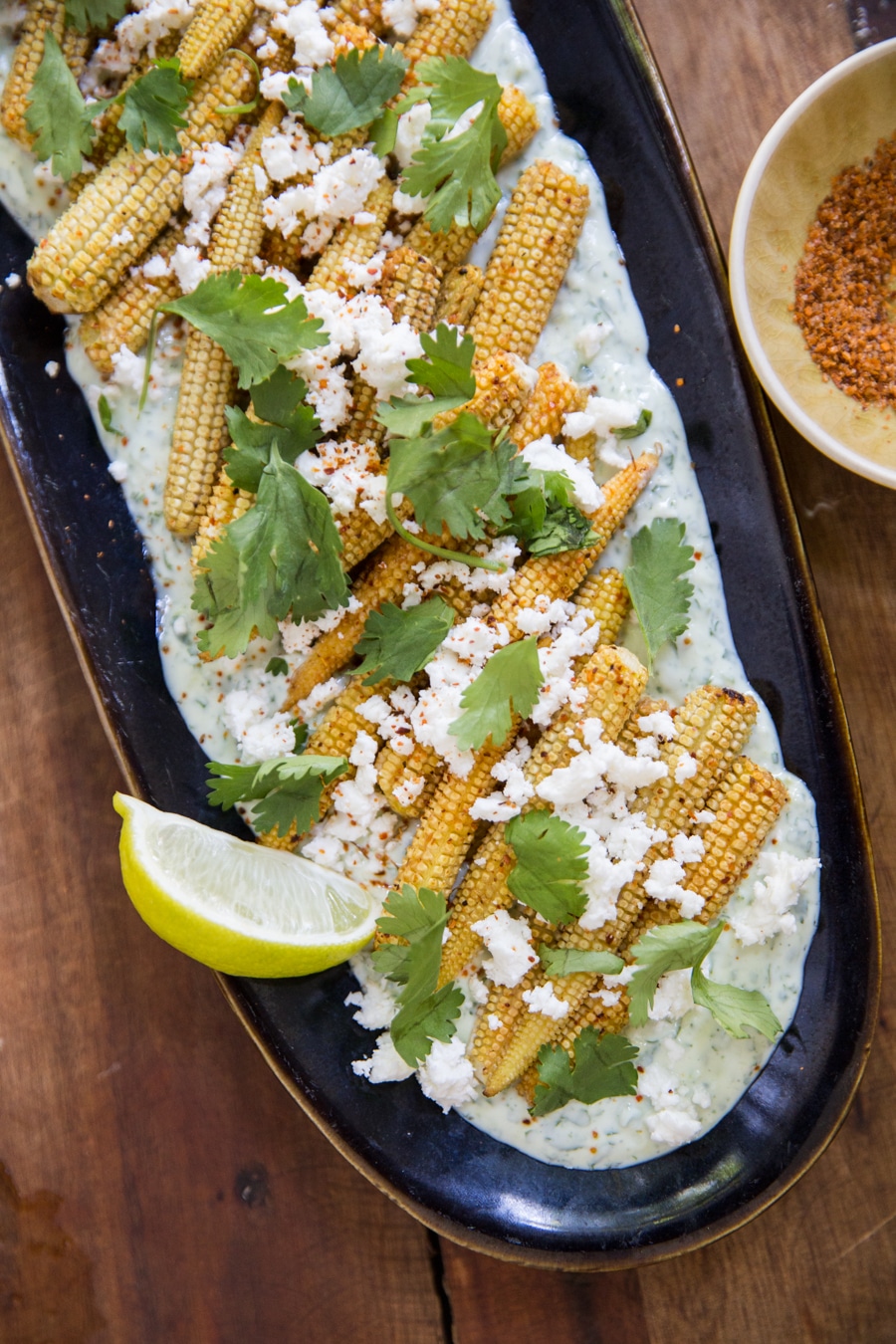 Related Recipes:
grilled corn with za'atar garlic butter
watermelon corn salsa