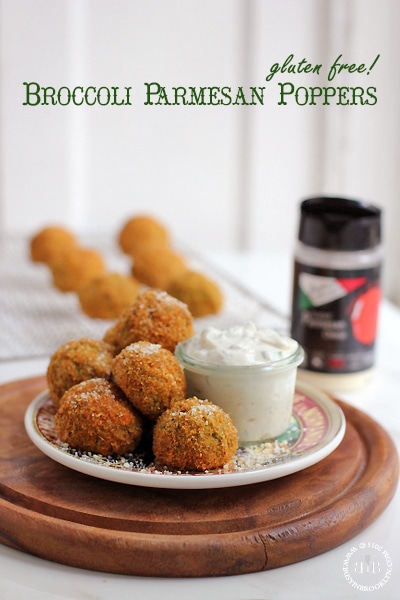 We're gonna keep things short and sweet today since I know you're all so busy prepping for Shavuot! I'm gonna let the photos do the talking.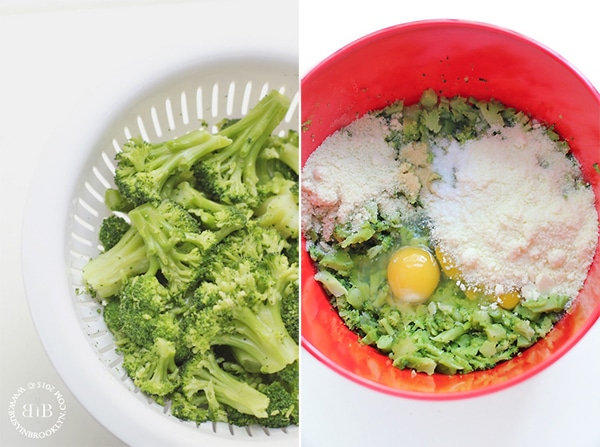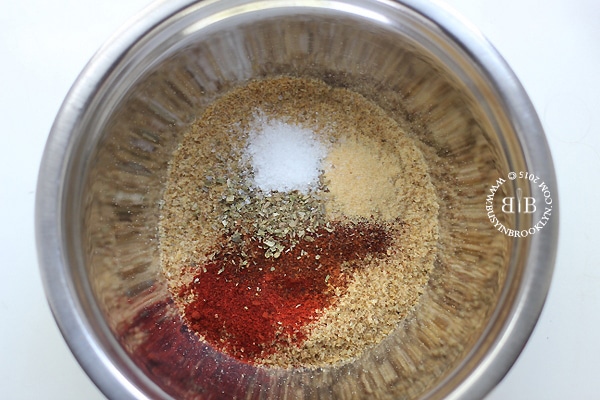 I think you're getting the picture (pun intended). I took some good old broccoli trees and made 'em kid friendly! And they're even gluten free. Because I love you. (And because I'm on South Beach).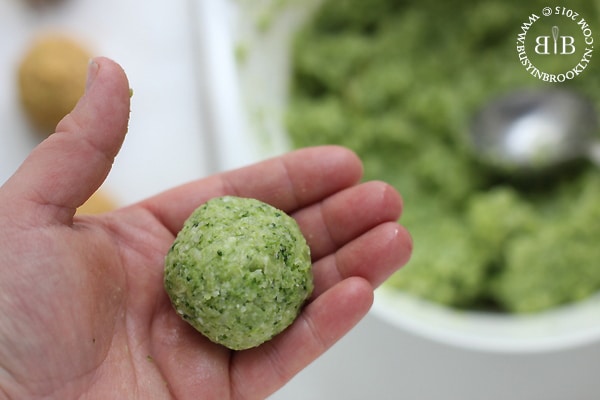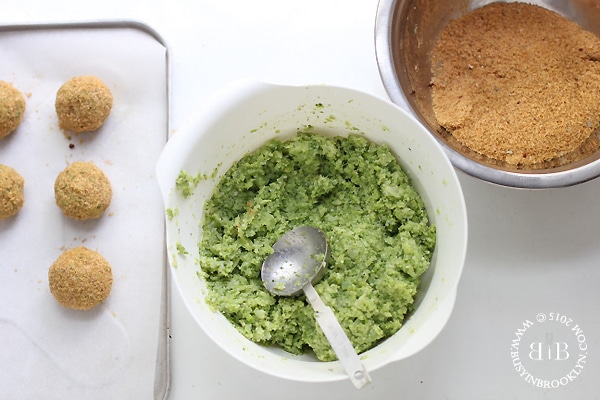 Do yourself a favor and bookmark this flaxseed crumb recipe because if you're gluten free, you're going to want to put it on everything. Especially homemade chicken nuggets. Trust me.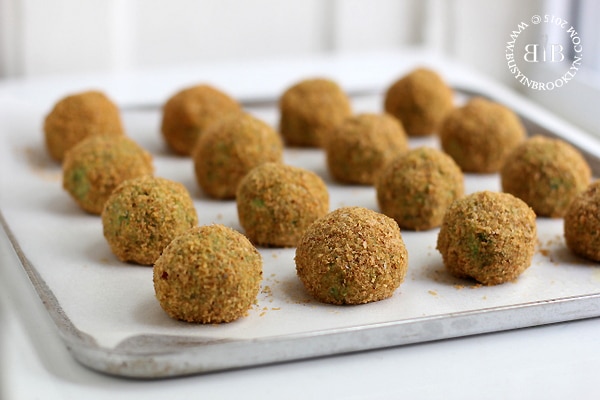 Did I mention they are baked too? You're welcome.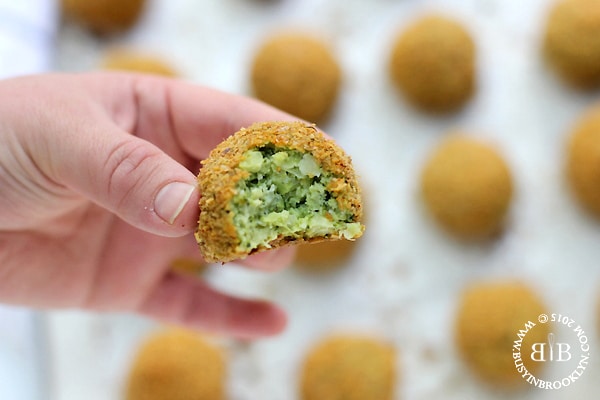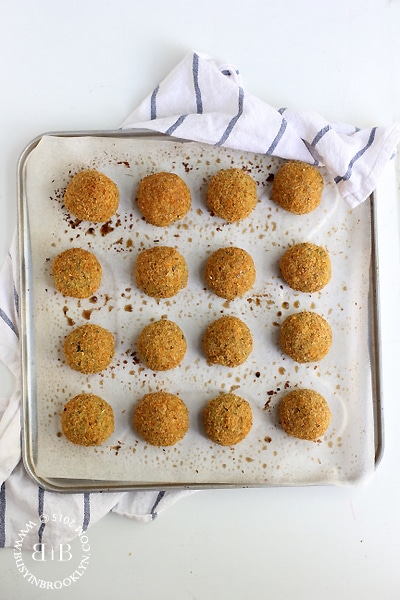 I love how much goodness is packed into these little balls. Broccoli, flaxseeds, almond meal, and I even made a Greek yogurt ranch dip. Betchya never knew that healthy food could taste/look this good!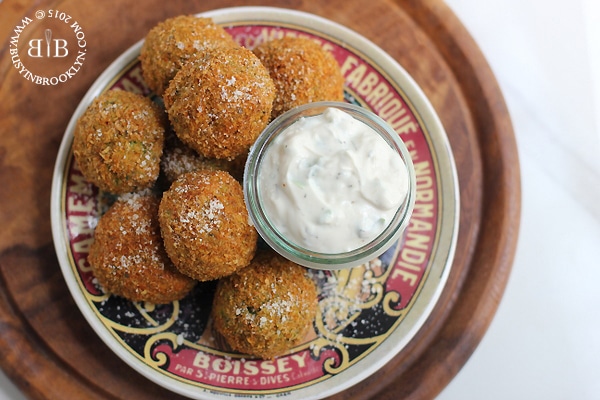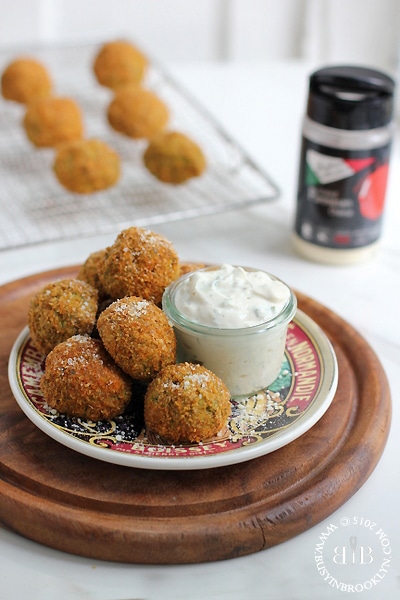 And you know what else? these little magic balls are easily adaptable too! If you want a more cheesy bite, add some shredded cheddar. Or your favorite cheese. And you can easily swap in some panko or breadcrumbs if you don't have gluten free ingredients on hand like I do. Told you they were magic balls.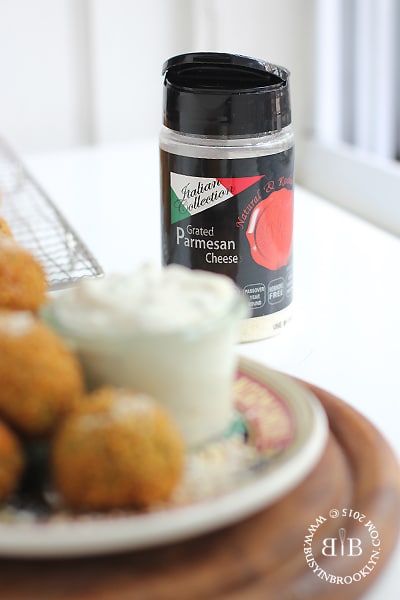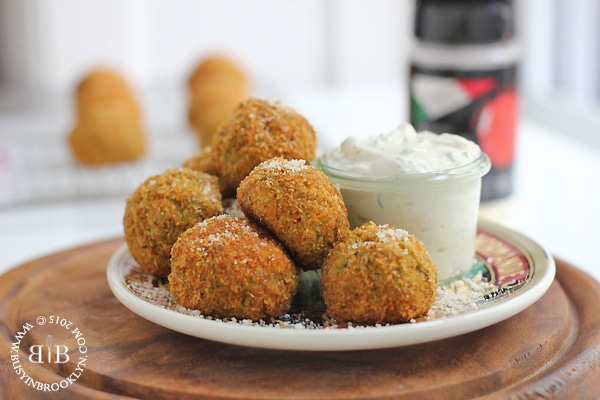 You've got the recipe, now get into the kitchen and make them already! Happy dipping!
Gluten Free Broccoli Parmesan Poppers
32oz. bag frozen brocolli
2 eggs
1/2 cup Natural & Kosher grated parmesan cheese
1/2 cup almond meal
1/2 tsp garlic powder
salt and pepper, to taste
1 cup flaxseed meal
1 tsp smoked paprika
1/2 tsp oregano
1/2 tsp chili powder
1/2 tsp garlic powder
1/4 tsp kosher salt
Marinara sauce or Greek yogurt ranch dip (recipe follows), for dipping
Method:
Add broccoli to a pot of salted water and bring to a boil. Drain well, pushing down on the broccoli to remove moisture. Pulse the broccoli in the food processor until finely chopped, but not ground. Place the chopped broccoli in a mixing bowl and add eggs, Parmesan, almond meal, garlic powder, salt and pepper. In a separate bowl, mix the flaxseed meal and spices. Roll 2 tablespoons of broccoli batter into balls and dip into the flaxseed mixture. Place on a greased baking sheet and spray with cooking spray. Bake at 400 degrees for 20-25 minutes, or until golden and crispy.
Yield: 27 poppers
VARIATION: For more cheesy goodness, use Natural & Kosher cheese shredded cheddar instead of the parmesan.
NON GLUTEN FREE OPTION: roll the broccoli balls in flavored panko bread crumbs.
NUT FREE OPTION: use bread crumbs instead of almond meal.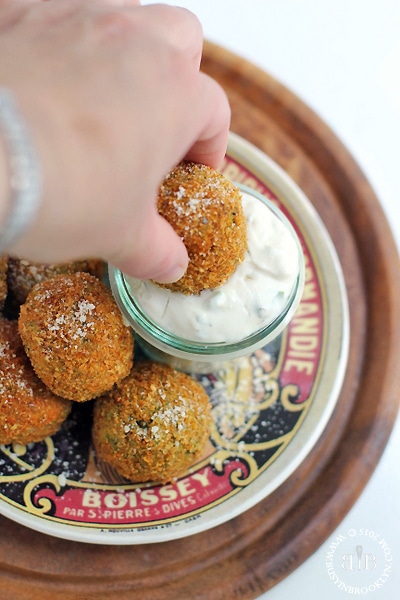 Greek Yogurt Ranch Dip
6 oz. plain Greek yogurt
1/4 cup mayonnaise
1 tsp minced onion flakes
1/4 tsp dried parsley
1/4 tsp dried dill
1/4 tsp onion powder
1/4 tsp seasoned salt
pinch of black pepper
Add all ingredients to a bowl and stir to combine.

This post was sponsored by Natural & Kosher Cheese. Follow them on Facebook, Twitter, Pinterest, Instagram, YouTube, Google+, or via their Blog
Related Recipes:
3-cheese broccoli pull-apart buns
sweet sand savory cheese balls
zucchini parmesan chips
gluten free pesto zucchini fries

Post a Comment