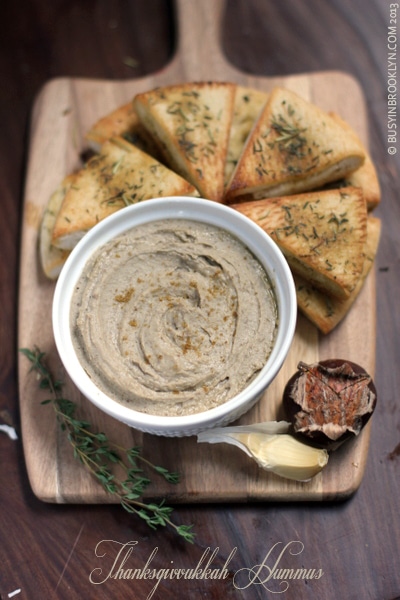 Unless you are living in a cave somewhere far away (in which case you probably don't have wifi), you've probably read about all the Thanksgivukkah hype. That's right – it's got it's own name. By unusual coincidence, the first day of Hanukkah coincides with Thanksgiving this year. Apparently, this has not happened since 1888 an won't happen again for another 70,000 years. Yes – seventy thousand years. Is that a cause for celebration? Well, why the heck not?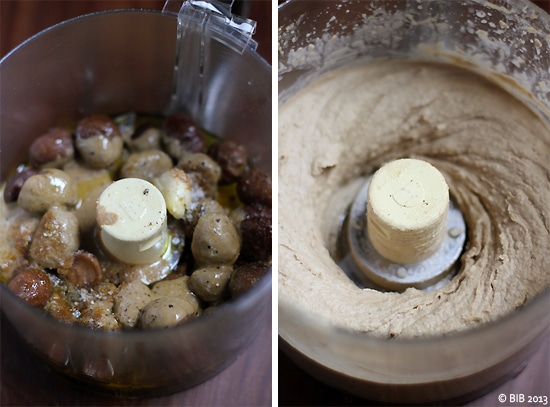 This whole Thanksgivukkah thing has taken the internet, and the world really, by storm. They're making t-shirts, developing websites, and most of all – cooking up recipes that merge the "gobble, gobble" with the "latke'le latke'le".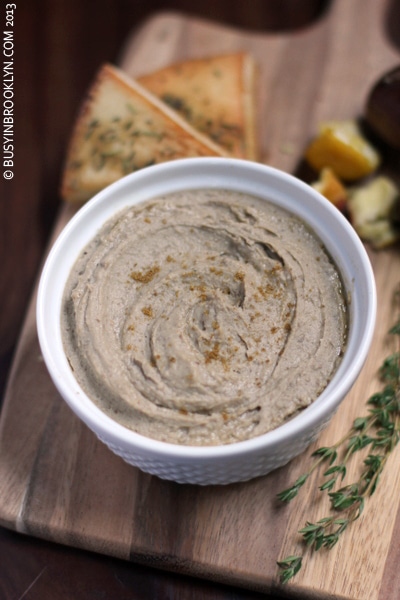 I couldn't imagine being left out of the Thankgivukkah foodie frenzy. I mean, who would turn down the opportunity to converge some of the classic Thanksgiving flavors with Jewish/Chanukah themes?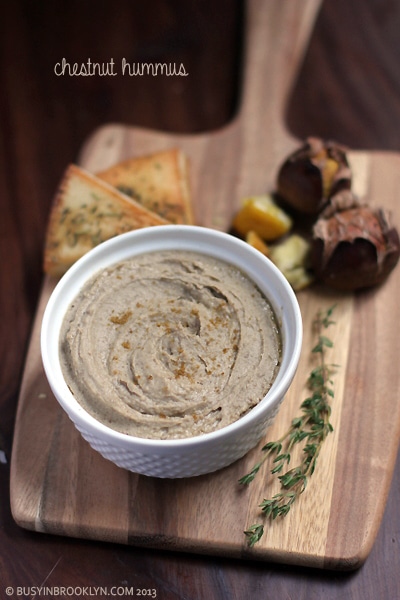 I've got some fun recipes up my blogger sleeve, but in the meantime – we'll start with this amazing sweet and creamy chestnut hummus. I decided to combine hummus and pita – traditional Israeli foods, with chestnuts and stuffing spices – traditional Thanksgiving flavors – to create this delicious appetizer. The chestnuts add a wonderful hint of sweetness to the hummus, while the savory stuffing spices create an addictive crunchy chip you'll want to make again and again!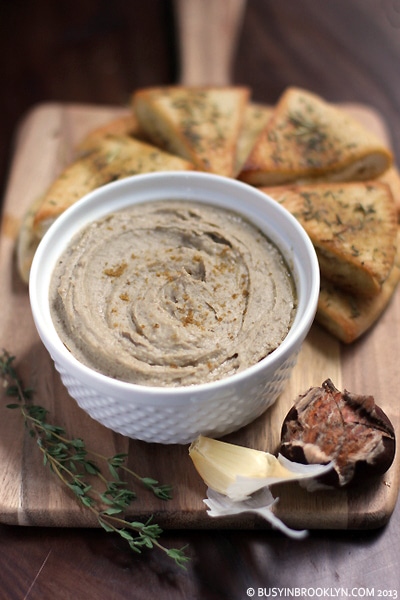 Chestnut Hummus
10 oz roasted chestnuts (store-bought or roast your own)
1/2 cup tahini paste
1 large garlic clove
1/2-1 cup water
juice of 1 lemon
1/2 tsp cumin or 1/4 tsp cumin + 1/4 tsp cardamom
1/4 cup extra virgin olive oil
kosher salt and pepper, to taste
Method:
Add all ingredients to a food processor or blender. Puree until smooth. If the hummus is too thick, add more water until desired consistency is reached.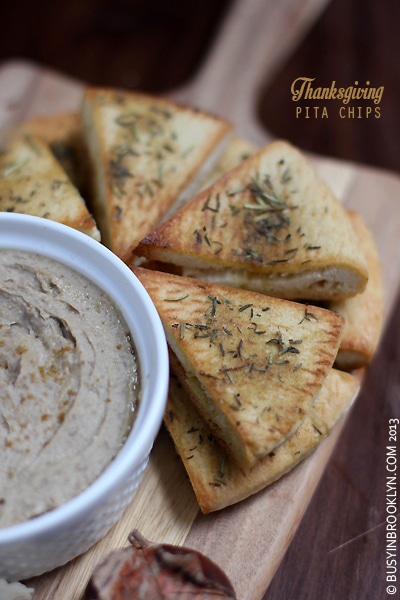 If you've ever roasted a turkey or made stuffing for Thanksgiving, you're probably familiar with all of the delicious herbs and spices that are so often used. Sage, rosemary, and thyme are perfect compliments to roasted turkey, and apparently, to pita chips as well!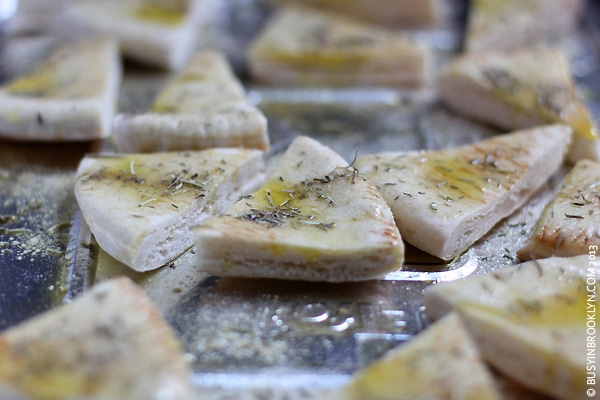 Thanksgiving Pita Chips
3 pitas, cut into wedges
extra virgin olive oil
1 tsp granulated garlic
1 tsp dried rosemary
1 tsp dried thyme
1/2 tsp ground sage
1/2 tsp kosher salt
Method:
Add all the spices to a bowl and break up herbs with your fingers. Brush the pita wedges with olive oil and sprinkle spice mixture on the chips.  Bake at 400 degrees for 15-20 minutes until golden and crispy.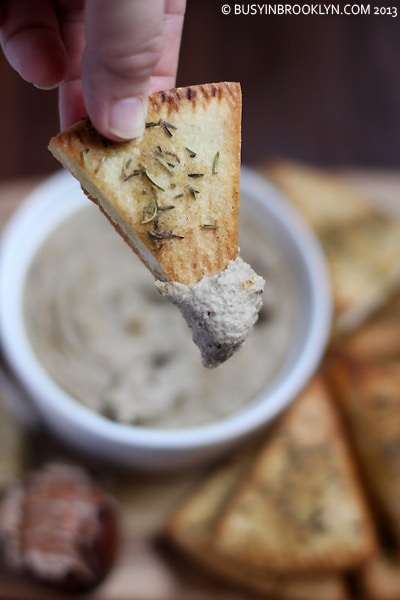 Related recipes:
roasted garlic hummus with "everything" pita chips
thanksgiving turkey roulade with 5-minute stuffing