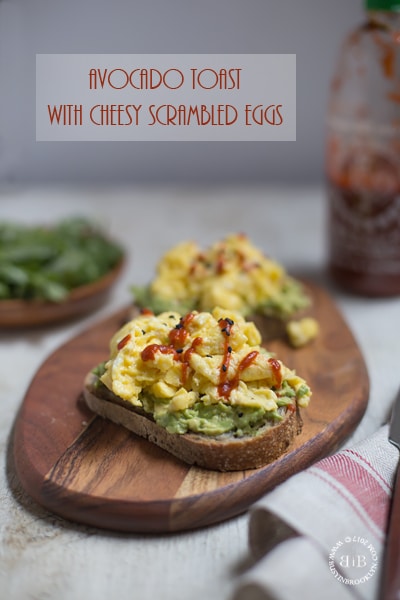 I used to hate scrambled eggs. And I mean hate. When my husband would cook them in the morning, I literally had to leave the house because the smell was too much for me. Runny eggs were my thing, especially in shakshuka, or sunny-side-up with a side of hash browns. Until, that is,  I learned to cook them.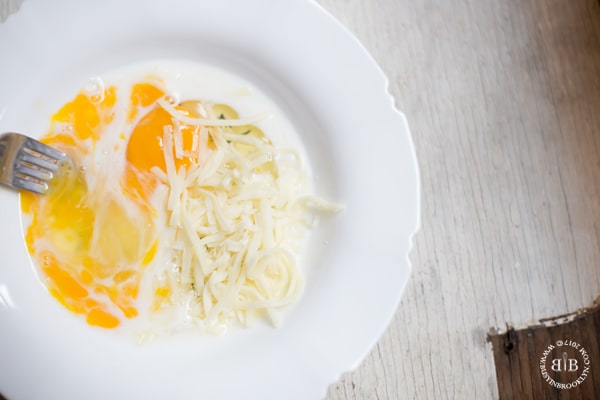 Rubbery scrambled eggs are enough to turn you off for a very long time. But when you learn to keep those curds moist and creamy – not only will you want to eat them – you'll also find that they don't actually smell. Smelly eggs are a byproduct of eggs that are overdone. I learned that when I took over the egg cookery (and am reminded of it whenever I sleep in and my husband takes over!)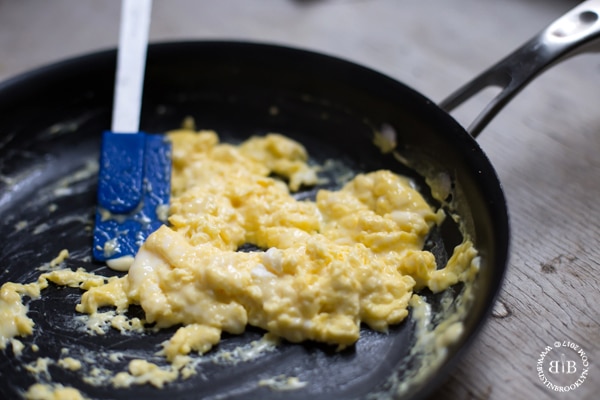 There's something else that got me onto scrambled eggs, and that's cheese! A small handful of mozzarella keeps the eggs super moist and adds a delicious gooey cheesiness that is pure breakfast glory. This has truly become my favorite breakfast.
My husband and I are also converted sourdough snobs, so spreading those creamy curds over some hearty toast with a dose of buttery avocado just can't get any better. Of course I don't eat these every day, because lets face it, I don't eat breakfast every day. But I'd eat this if I did! I know this breakfast looks kinda fancy and intimidating here, but that's just thanks to my good styling ;) , these toasts only take a couple of minutes to put together.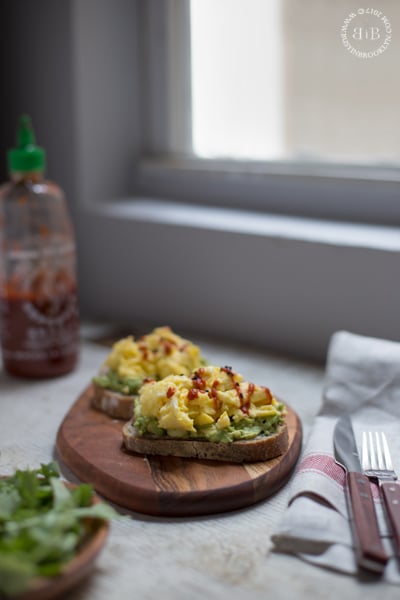 If you're feeling up to taking your egg game to the next level, here's the best advice I can give you: make you sure you use a nonstick skillet and a silicone spatula. If you want to get those deliciously moist and creamy curds, you've got to be able to sweep the eggs across the pan, and for that, you need the slippery nonstick surface.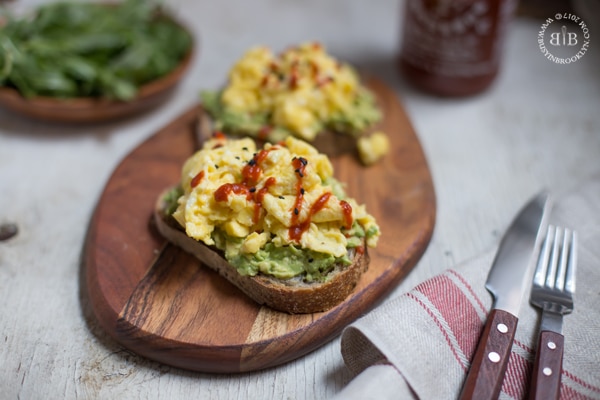 I hope you give these a try! Let me know how it goes!
Avocado Toast with Cheesy Scrambled Eggs
2 slices sourdough bread
1 avocado
fresh squeezed lemon juice
2 eggs
handful of shredded mozzarella cheese
splash of whole milk or cream
kosher salt and pepper, to taste
pat of butter or cooking spray
fresh arugula, sauteed spinach or kale, or greens of choice
sriracha, for garnish
black sesame seeds, for garnish
Method:
Toast bread, if desired.
Mash the avocado with a fork and season, to taste, with lemon and salt. Spread the mashed avocado over the toast.
In a small bowl, beat the eggs with a splash of milk, salt and pepper. Add shredded cheese.
Heat a skillet over low-medium heat and add the butter or cooking spray. Pour in the eggs, and after giving it a few seconds to set, begin moving it around with a rubber spatula. Keep moving the eggs over the heat until they start to form curds, 1-2 minutes. Remove the eggs from the heat when they are still wet, as the heat of the pan will finish cooking them.
Divide the eggs between the toasts and top with sriracha and sesame seeds. Serve with greens of choice.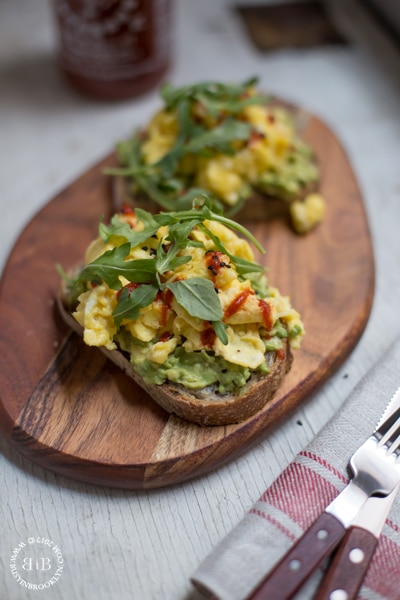 Related Recipes:
scrambled hard boiled eggs
Purim deviled eggs
poached egg and avocado toast