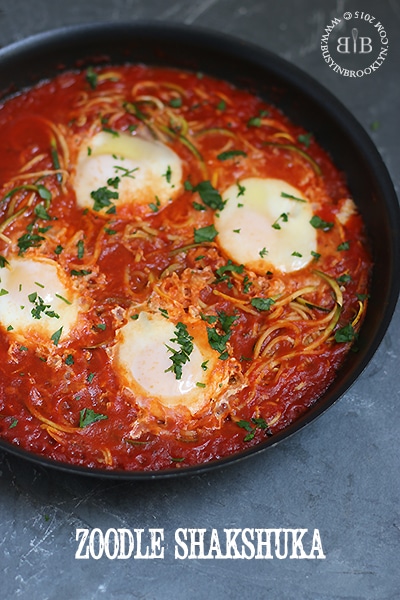 If a food could be my bestie, it would be shakshuka. I can't get enough of the stuff. Why do I love it so much? Lets count the ways…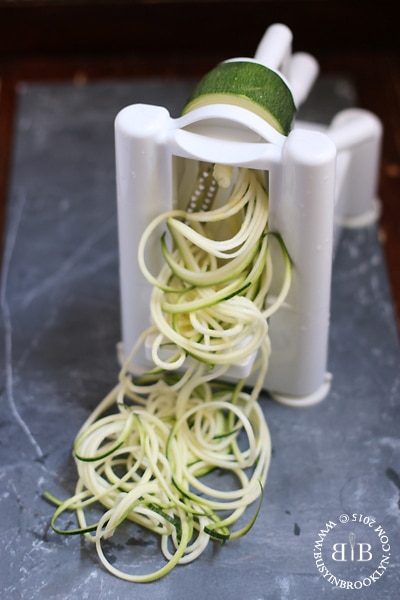 it's sweet.
it's spicy.
it's saucy.
it's got runny eggs.
it's got runny eggs. (I love runny eggs OKKKK?)
it's easy to make.
you can dip fresh pita in it.
you can make so many varieties.
you can eat it for breakfast, brunch (my favorite), lunch or dinner.
it's Israeli and Israel is my <3
Speaking of #10, I'm sharing this recipe with you all in honor of the #LOVEISRAELFOOD which is the brainchild of my fellow Brooklyn foodie and Instagrammer Aliza Salem (follower her @theghettogourmet!). Aliza put together a fun foodie campaign in support of Israel, where we all share our favorite Israeli dishes on Instagram! Go out and buy some Israeli products and post a photo of your dish with some of these hashtags:
#buyisraelicookisraelibakeisraeli, #loveisraelfood, #changeforisrael and #onenationoneheart! I can't wait to break the internet with all our droolworthy dishes!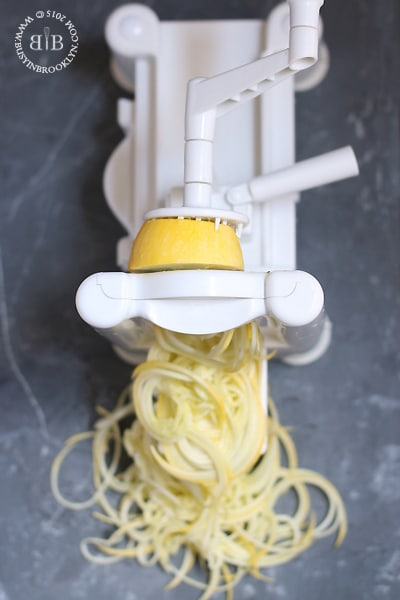 I'm getting in the spirit of things with this zoodle shakshuka, because I had to bring together two of my favorite things: zoodles and shakshuka! I spiralized both zucchini and yellow squash, to give this a 2-tone effect, and it came together in no time. Who doesn't love that!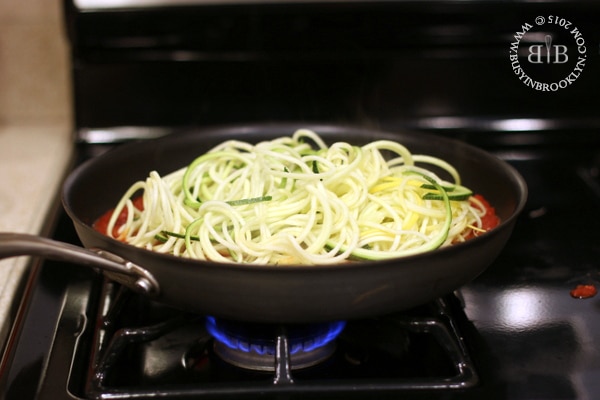 Zoodles are all the rage these days, so if you haven't hopped on the zucchini noodle train, it's time. I wrote all about the different tools that you can use to prepare zoodles a little while ago, so give it a read!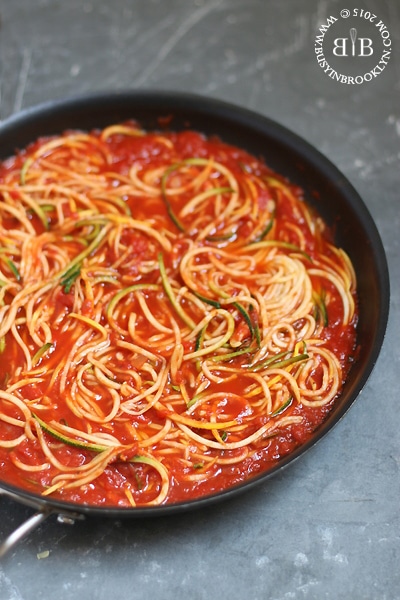 If you're not much of a reader, I'll sum it up for you in one sentence. For quick and easy zoodles, use this and for a fun tool that you can use with lots of different produce, use this. It's that easy my zoodle novice friends.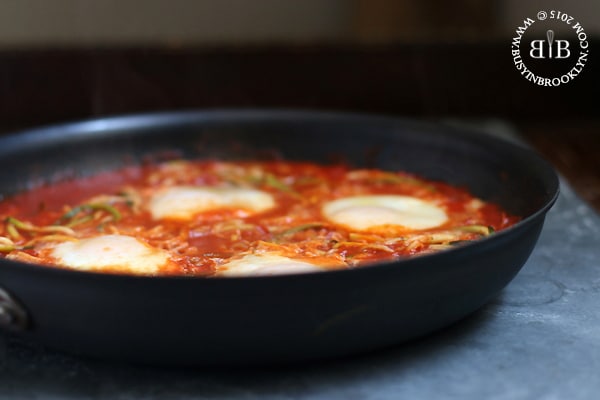 And if you're looking for some inspiration for the #loveisraelfood campaign, you know you've come to the right place. You can try stuffing some roasted eggplant like this, or grilling up some halloumi like this. You can go a little crazy with halva flavors like this and this or work in some za'atar like this and this. Of course you can go more classic like falafel and shawarma or go a little crazy with rosewater or harissa. Whatever you do, it's sure to be delicious. B'taavon!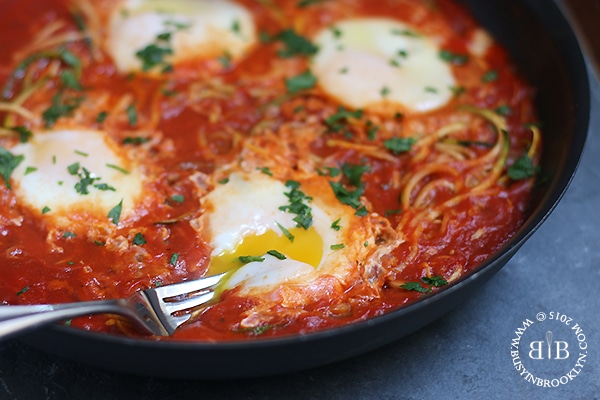 For the zoodle shakshuka recipe, head on over to the Arutz Sheva blog!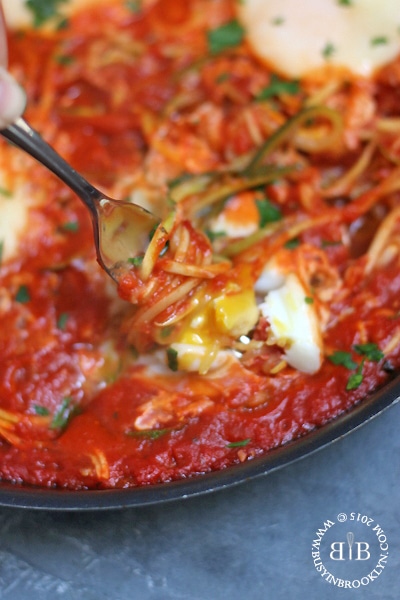 Other Shakshuka Recipes:
baked portobello shakshuka
garbanzo bean shakshuka
spaghetti squash shakshuka