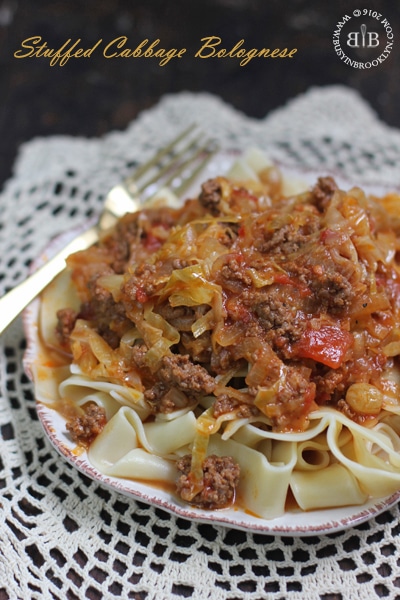 A couple of months ago, the kosher culinary school that I attended sadly closed down. I remember bumping into another alumni and we shared our disappointment in the school's closing. "Do you realize," she said, "that our diplomas aren't going to be worth anything anymore? Don't you care?" I thought for a minute and realized, that no, I didn't care, because it wasn't really worth anything to me to begin with.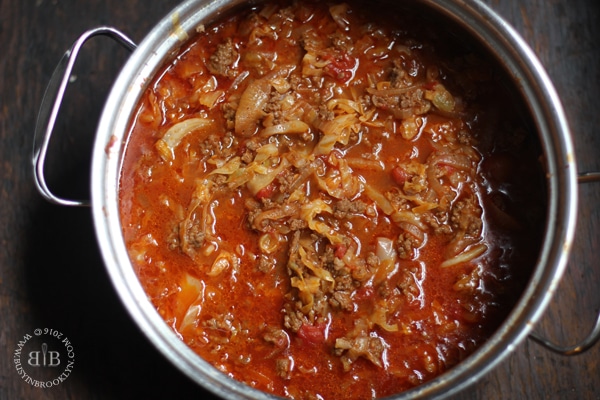 Being a Chef isn't something you learn and file away in a drawer. It's something you become, irregardless of schooling. A true chef never stops learning. They are constantly honing their skills, reading, watching and improving. I don't need a piece of paper to show that I went to culinary school. The love that I put into my dishes, the effort that I put into my technique and the taste of the finished product is all a testament to my knowledge and understanding of food.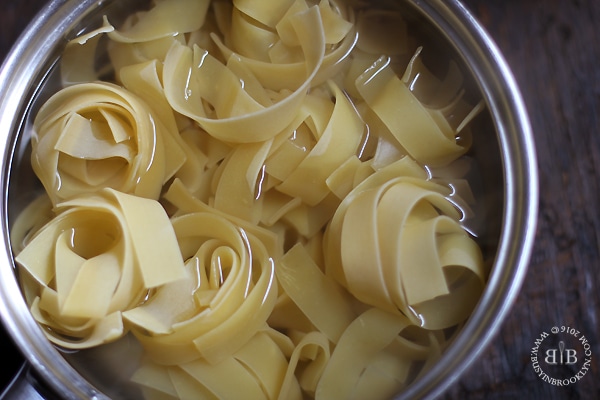 And still, I have a hard time calling myself a Chef. I have so much more to learn. I've never worked a restaurant kitchen. Never smoked a piece of meat. Never butchered anything. OK – never butchered anything correctly. Forgot how to break down a fish. Have yet to make a Thanksgiving turkey. Chef? I think not.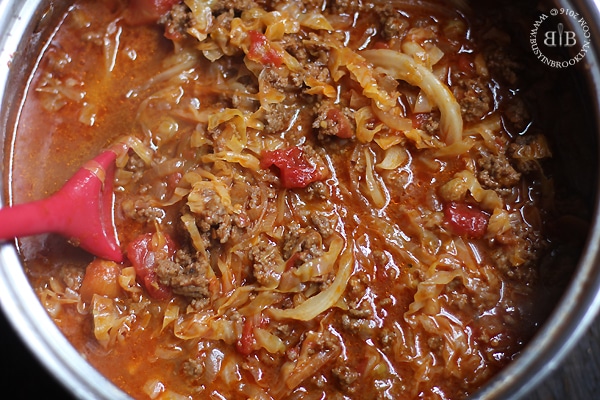 I so strongly believe this, that in the hundreds of cooking classes I've given around the country, I refuse to wear a Chef's jacket and wear an apron instead. I feel like I'm a cook, just like my audience, and we're learning together.
It's this attitude that has allowed me to learn about interesting dishes and techniques, not necessarily from other Chef's, but from average cooks. I'm always open to chatting about food and recipes, and hearing what's cooking in other people's kitchens. I've come home with amazing recipes from people I bump into in the supermarket, or on the train. I belong to lots of Facebook cooking groups and I love to browse through the Pages and see what's cookin' in other peoples kitchens.
Alas, and getting back on track here… that's precisely how this recipe happened. I saw a recipe for an unstuffed cabbage with noodles made by Danielle Cooper Lader on the What's for Supper Facebook page and it looked so amazing that I had to try my own version! I used my Bubby's amazing cabbage & flanken soup recipe as my starting point and just went from there! It's kind of a cross between lokshin and cabbage and stuffed cabbage, both popular Hungarian dishes that I grew up eating. And you know me and mashup recipes. This one is a winner!
In five years of blogging, this is my first time posting on a Saturday night, I just really wanted to get this up for you in time for the seconds days of the Chag! Soooo much easier than stuffed cabbage, and dare I say even more delicious. Chag Sameach!
Stuffed Cabbage Bolognese
2 tbsp olive oil
1 lg onion, peeled and sliced thinly into half rings
3 cloves garlic, minced
2 heaping tbsp tomato paste
2 lbs ground beef
salt and pepper, to taste
small head of cabbage, shredded
1 15oz. can tomato sauce
1 14.5oz. can diced tomatoes
1/2 cup water
Juice of 2 lemons
1/2 cup brown sugar (packed)
1/4 cup golden raisins, optional
1 pkg papardelle noodles, or other wide noodles
Method:
In a 5 qt pot, heat the olive oil over medium heat. Add the onions and garlic and saute until golden. Add the tomato paste and continue to saute for 2 minutes. Add the ground beef, season with salt and pepper, and cook until crumbly and no longer pink, breaking up the meat as it cooks. Add the cabbage, tomato sauce, diced tomatoes, water, lemon juice, brown sugar and raisins and bring the mixture to a boil. (Don't worry if it seems there is too little liquid, the cabbage will break down as it cooks). Season with salt and pepper, reduce the heat to a simmer and cook for 30 minutes. If the sauce seems too thick, and not saucy enough (this will depend on how big your cabbage is), you may add a bit more water to desired consistency. If it's not thick enough, simmer until thickened. Taste, and adjust seasoning to your liking (adding more brown sugar if you like it sweeter, or more lemon juice or a splash of apple cider vinegar if you like it more sour).
Cook the papardelle noodles according to package directions. If serving immediately, toss the noodles with the bolognese. If serving in advance, toss the pasta with a bit of oil right after draining so it doesn't stick together. (Never rinse the pasta with water, and this removes the surface starch that helps it hold onto the sauce).
VARIATION: to make stuffed cabbage meatballs, prepare the sauce as follows: dice the onion and saute with the garlic, add the tomato paste and saute, then add 2 15oz. cans tomato sauce, 2 14.5oz cans diced tomatoes, 1 cup water, juice of 2 lemons, and 1 cup brown sugar. Add 1/2 head of cabbage and bring to a simmer . In a separate bowl, combine the beef with 2 extra-large eggs, 1 grated small onion, 1/3 cup breadcrumbs, 1/2 cup uncooked white rice, 1/4 cup ketchup, salt and pepper. Roll the mixture into balls and add to the sauce. Simmer for 1 hour.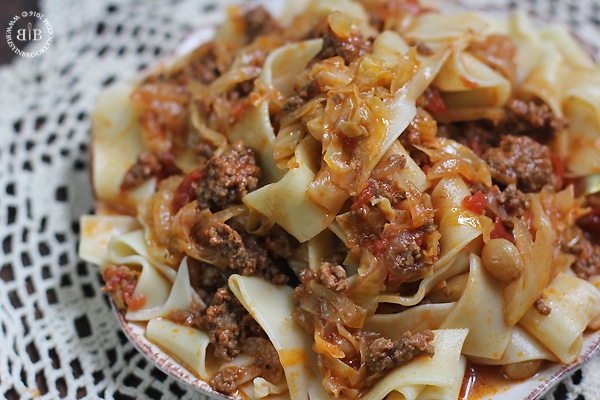 Related Recipes:
Bubby's cabbage soup with flanken
Passover stuffed cabbage
how to stuff cabbage
spaghetti squash bolognese
veal marsala bolognese