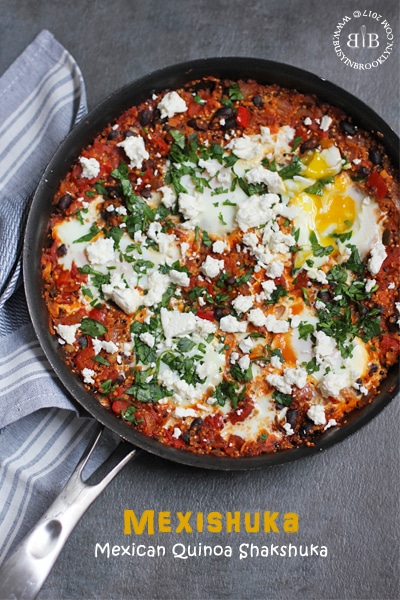 If a food could be my spirit animal, that food would be shakshuka. It's versatile. Colorful. Sweet. Spicy. Photogenic. And oh. so. delicious. Don't we all just want to be like shakshuka?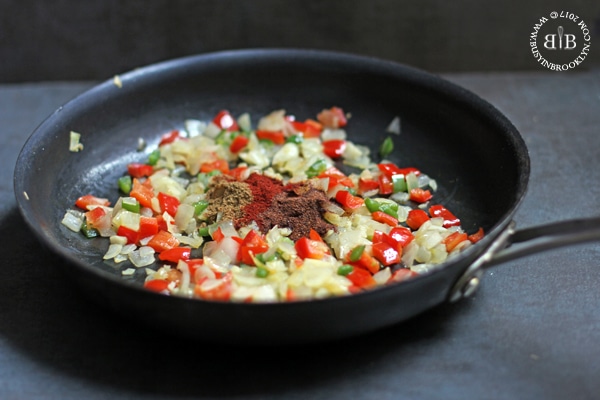 Well I'll tell you what. We all want to at least be like a decently cooked one. I was reminiscing about my seminary days in Israel recently, and I was telling my Shabbat guests about the foods they used to serve us. This dish of rubbery eggs cooked in tomato sauce came back to me, and I finally realized, so many years later, that that was my first shakshuka experience. And what a bad one it was!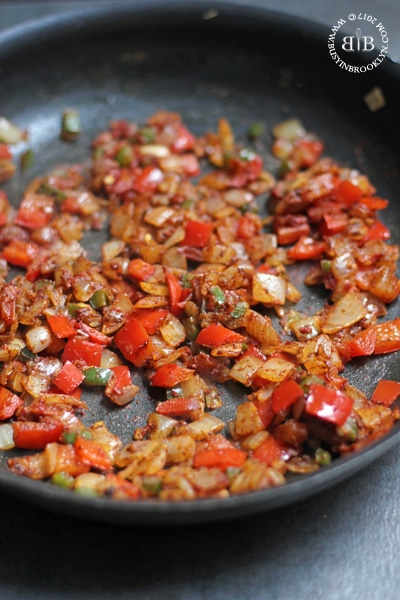 I don't know why our Israeli chef couldn't make a decent pot of the stuff. Maybe it's because he was making it on a larger scale. Or maybe he was afraid of giving us salmonella. But those eggs…man where they rubbery. I think it was everyone's least favorite lunch. Whenever shakshuka was served, we'd fill our bowls with Israeli soup croutons and eat them like cereal and milk, with just a splash of soup. It's no wonder I put on 15 pounds that year!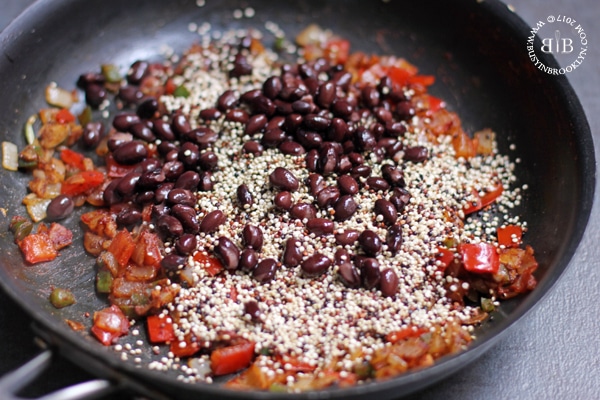 Fast forward many years (I won't date myself!) and I was eating at some Israeli restaurant. I went for the shuka and I was hooked. I forgot all about my rubbery egg days and the rest is history! I've been putting my own twists on the classic Israeli dish ever since.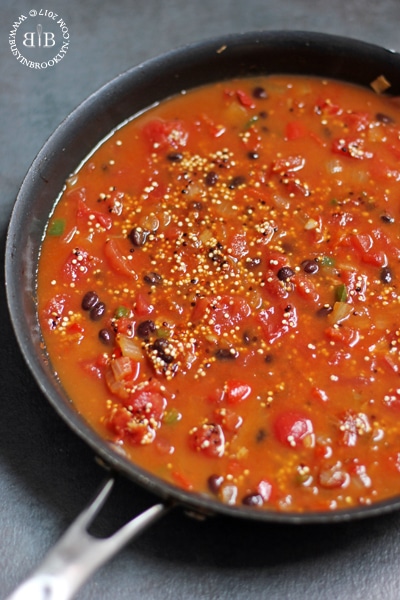 I'm not so sure the Israelis would back me up on my varied interpretations of shakshuka, they're purists when it comes to their food. They like their hummus straight up with tahini, their falafel without the fanfare, and their lemonana with strictly lemon and mint. Of course I go and trash up all their traditions with things like chestnut hummus, falafel latkes and strawberry limonana but that's just my thang.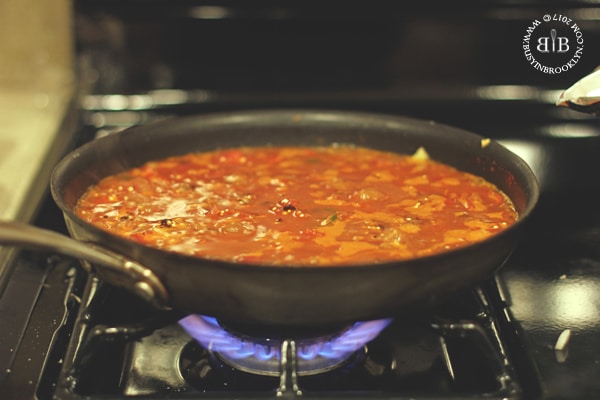 I've done the shakshuka thing in so many different variations. I cooked it up with a matbucha base, always make my quick and easy marinara base, I even stuffed it into a portobello, and tried a lightened up version with spaghetti squash. There was also the chickpea one, the zoodle one, and that beet and goat cheese one that Amy guest posted after my baby was born. So yes, I've rode that shakshuka train to breakfast glory and back! But THIS. This is next-level shakshuka. This is the best. freakin. shakshuka. I. have. ever. eaten.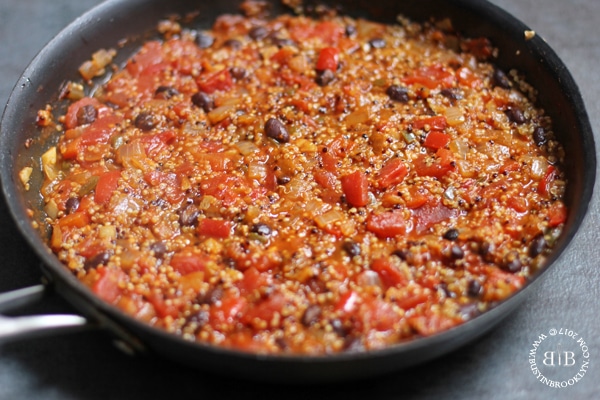 When I started cooking this dish, I was pleasantly surprised to see how easily adaptable the Israeli flavors were to Mexican cuisine, where cumin and chili peppers play a pivotal role. I threw in some chili powder, jalapenos and black beans, but the real star is the quinoa. It makes this dish so hearty, you don't even need to eat it with pita (oh yes I said it. No pita. Please don't come after me Israeli food police).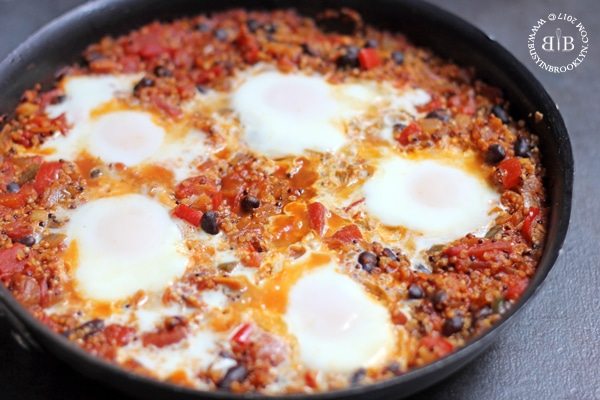 I was putting the finishing touches on this dish when my husband surprised me by coming home in between meetings. I was so happy I had what to feed him, and he just kept coming back for more because it's just. that. good. We polished off this skillet in no time and I'm already dreaming about making it again.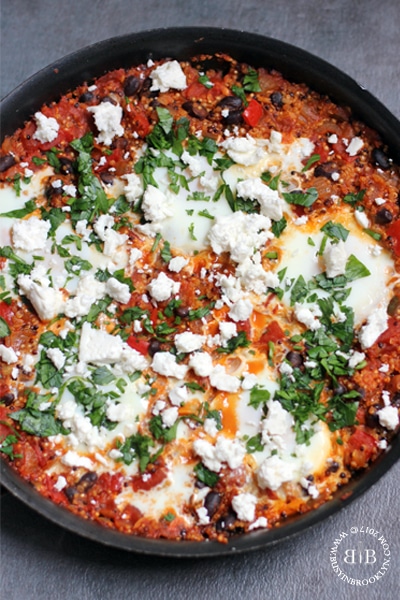 As for the bygone shakshuka of my past, I'm happy to say I have mastered the art of the perfect runny-egg shakshuka. May those rubbery eggs rest in peace.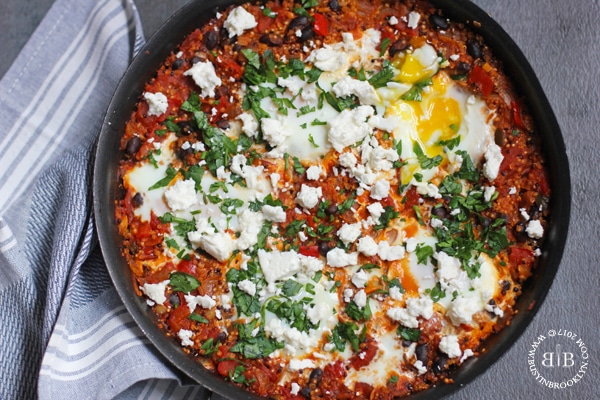 In the meantime, I'm already dreaming up another shakshuka variation. I'm thinking something picante with eggplant. What do you say?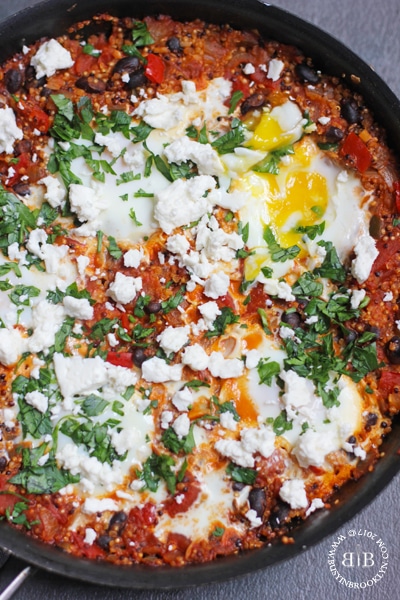 Have you ever put a fun spin on shakshuka? What's you favorite version? Share it with me in the comments below!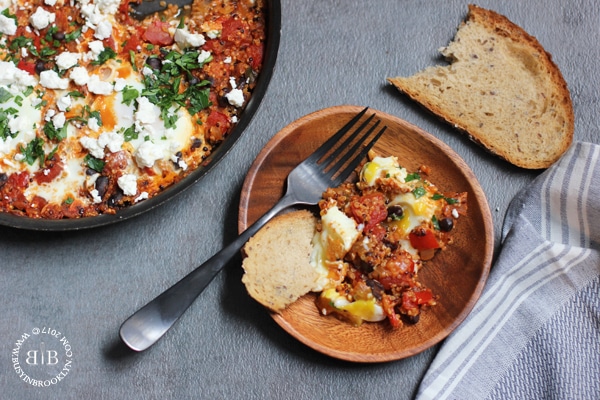 Have an eggscellent day!
Mexishuka (Mexican Quinoa Shakshuka)
1 medium onion, peeled and diced
1/2 large red pepper, diced
1 jalapeno, seeds and veins removed, diced
3 cloves garlic, minced
1 tbsp olive oil
1 tsp cumin
1/2 tsp smoked paprika
1/2 tsp chili powder
1 heaping tbsp tomato paste
1 14.5oz. can diced tomatoes
1/2 cup canned black beans, rinsed and drained
1/2 cup quinoa
1 cup vegetable stock
salt and pepper, to taste
5 eggs
1/2 cup feta cheese
handful of cilantro
Method:
Heat the olive oil in a large skillet and add the onion, peppers and garlic. Saute until the onion is golden and tender. Add the cumin, smoked paprika and chili powder and cook until fragrant. Add the tomato paste and continue to saute for a minute or so. Add the canned tomatoes with their juices, the black beans and the quinoa and stir to combine. Add the vegetable stock, salt and pepper and bring the mixture to a boil. Lower the heat, cover the pan and cook for 15 minutes, until the quinoa is cooked through. Using a spoon, create five wells in the sauce and carefully fill them with eggs. Cover the pan and cook over medium heat until the whites have set but the yolks are still runny, about 3 minutes. Sprinkle crumbled feta over the eggs and garnish with cilantro.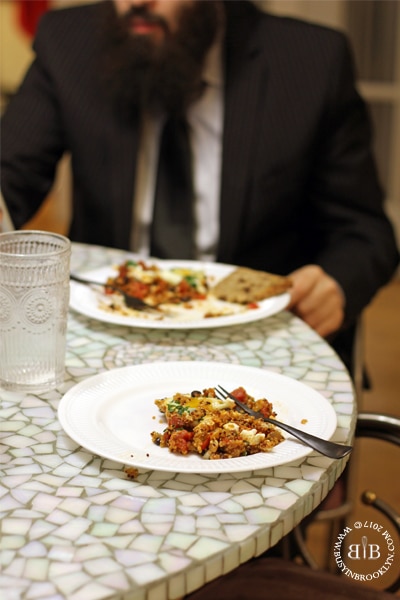 Related Recipes:
quick and easy shakshuka
portobello shakshuka
spaghetti squash shakshuka
garbanzo bean shakshuka
zoodle shakshuka
beet, kale and goat cheese shakshuka