On my recent trip to Israel, a humble pita sandwich filled with unlikely ingredients stole the show: The Sabich. A combination of fried eggplant, hard-boiled egg, hummus and Israeli salad  is stuffed into a pita and drizzled with tahini and amba, a pickled mango sauce similar to Indian chutney.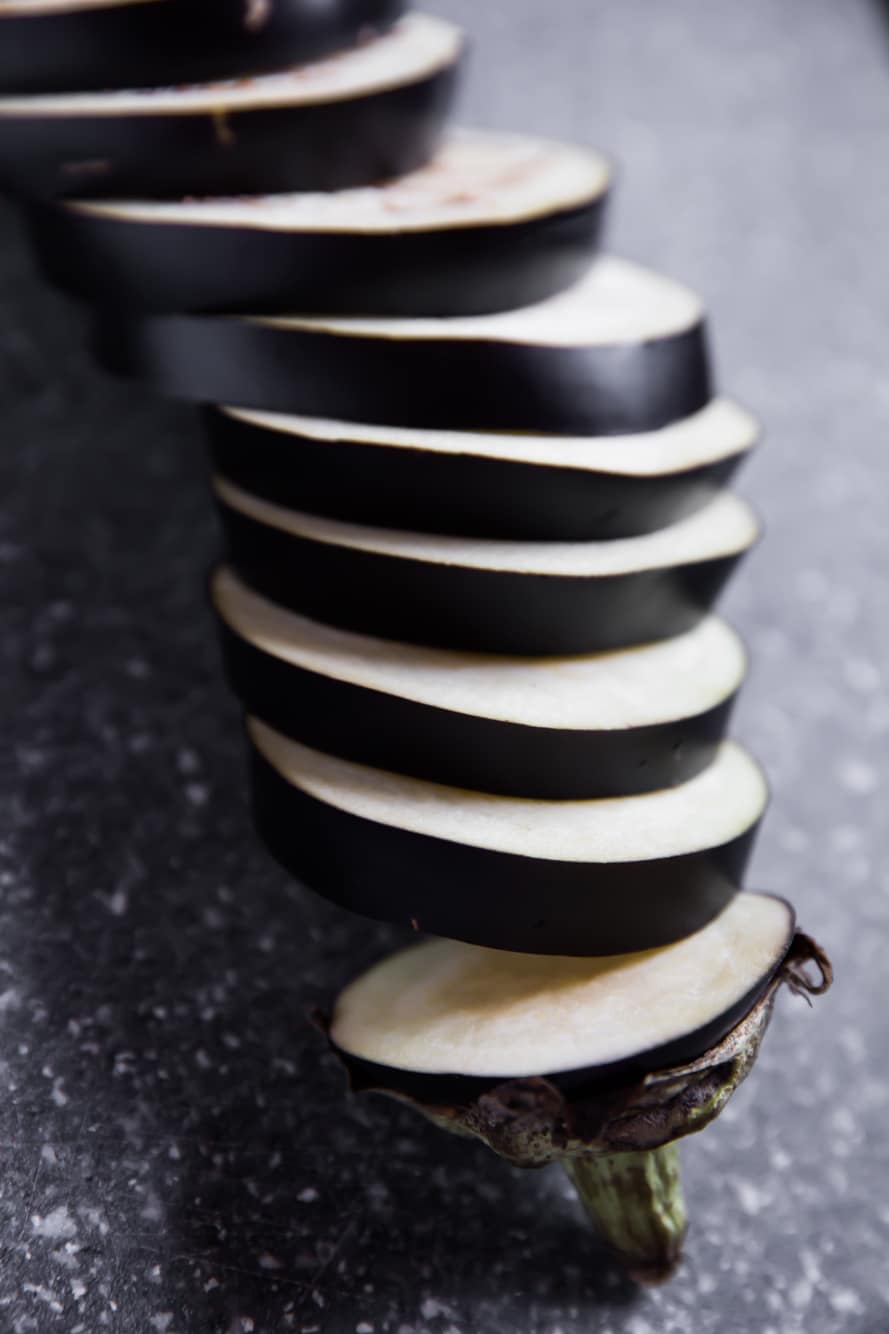 The origins of sabich go back to Iraq, where the sandwiches were traditionally eaten on Shabbat mornings. The Iraqi's brought it with them when they immigrated to Israel in the early days of the state, and it's named is said to be an acronym for main sandwich components:  salat, beitzah, hazilim (salad, egg, eggplant).
What makes sabich so good? it's the mishmash of textures and flavors which seem to work so well together — crunchy, creamy, tangy and spicy in every bite!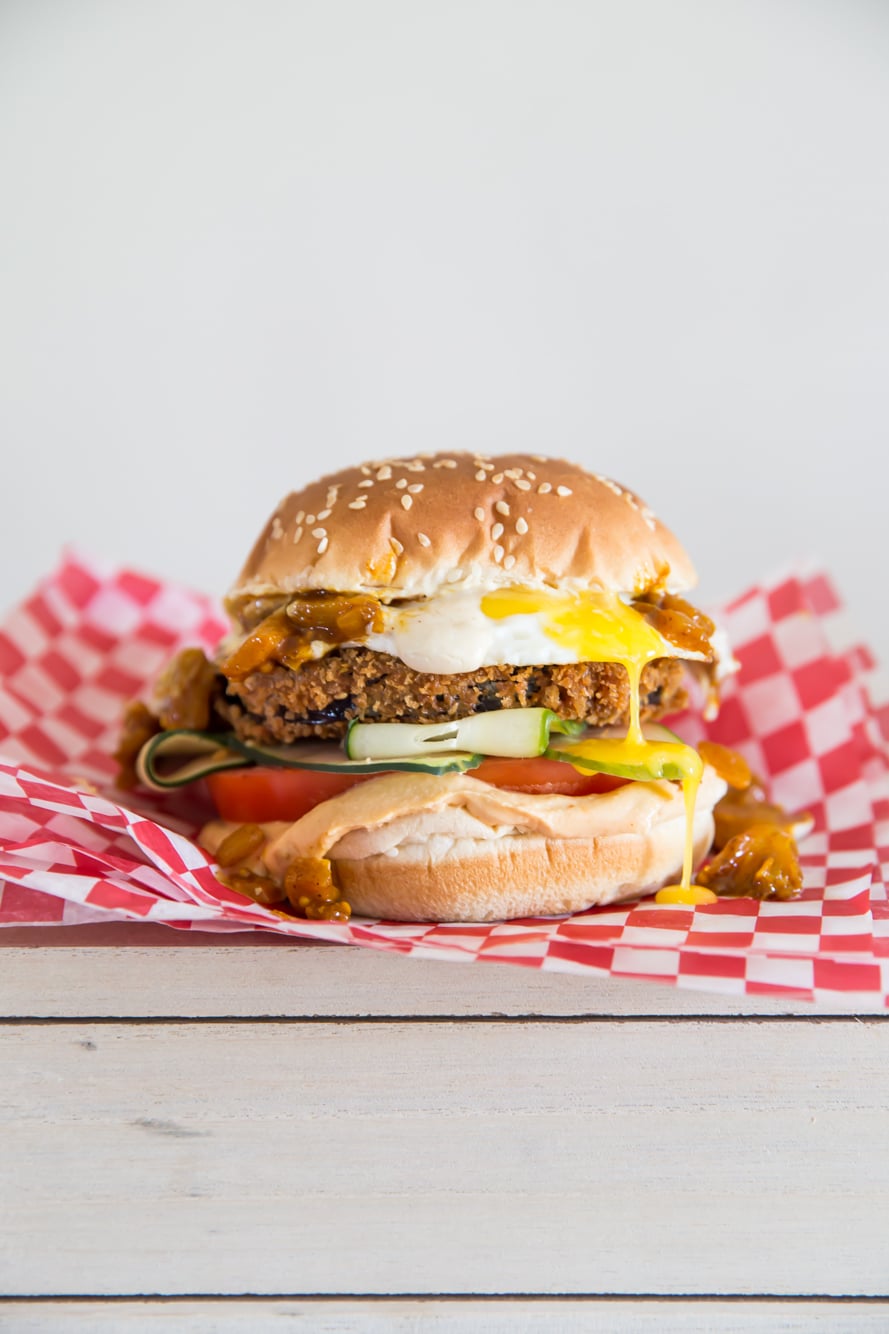 But above all, it's the amba that really makes the sandwich and everything else it comes in contact with! I first tried traditional jarred amba a few months ago and let me just say, it was NOT love at first bite. Unripe mango was cut into sticks and pickled in a spicy brine which did not please my palette in the least. But then, I tried the amba at Goldie Falafel in Philly and I was like WHAT. IS. THIS. SORCERY. So, I went to the source of all things Israeli Cuisine, Mike Solomonov's cookbooks and I was on my way to the most amazing chutney I'd ever had.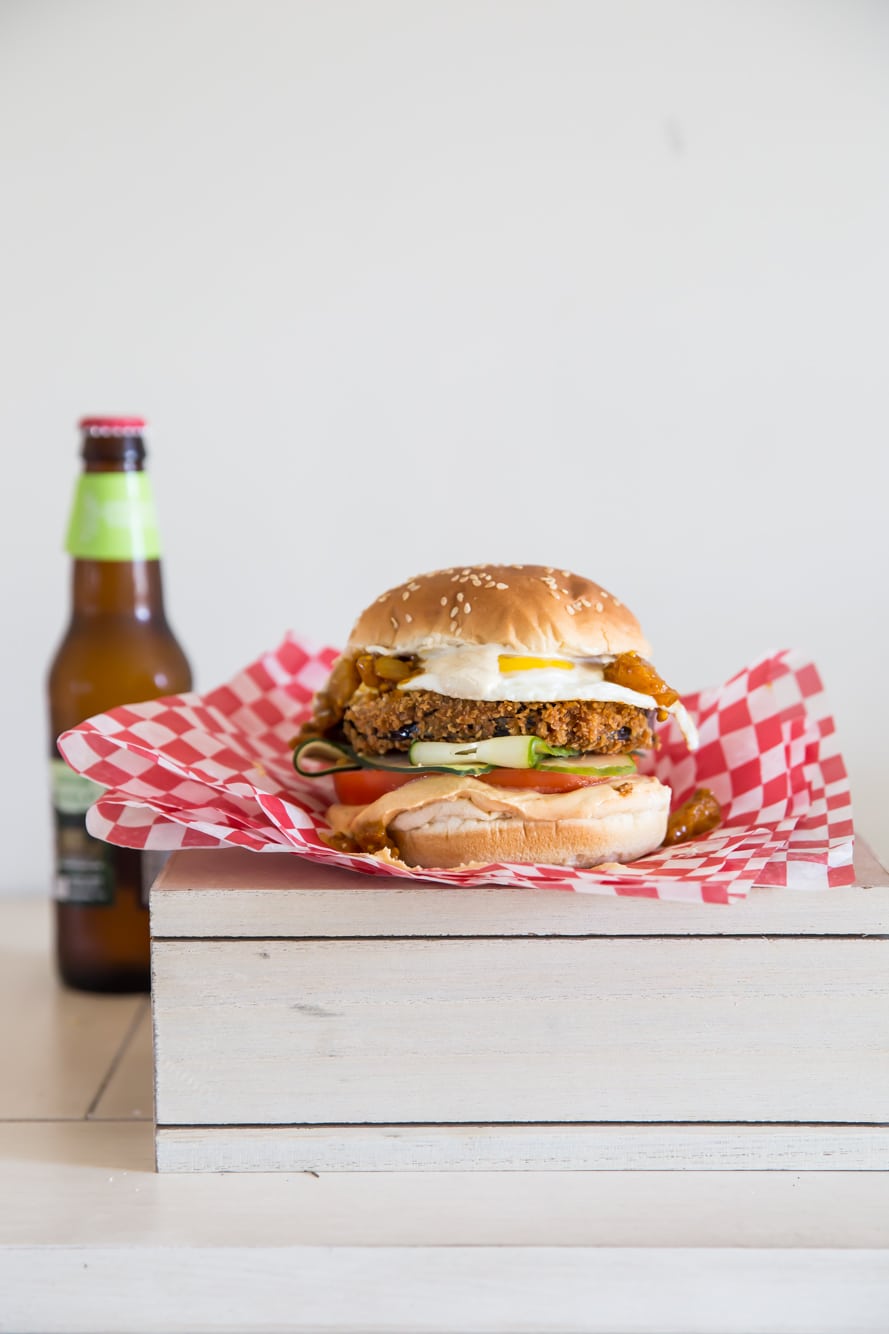 So the best amba, I learned, is not, in fact, pickled. It's cooked down into savory sauce that makes everything better! You can even blend it up into a smooth dip and use it to marinate meat or poultry – all of which I have tried with much success!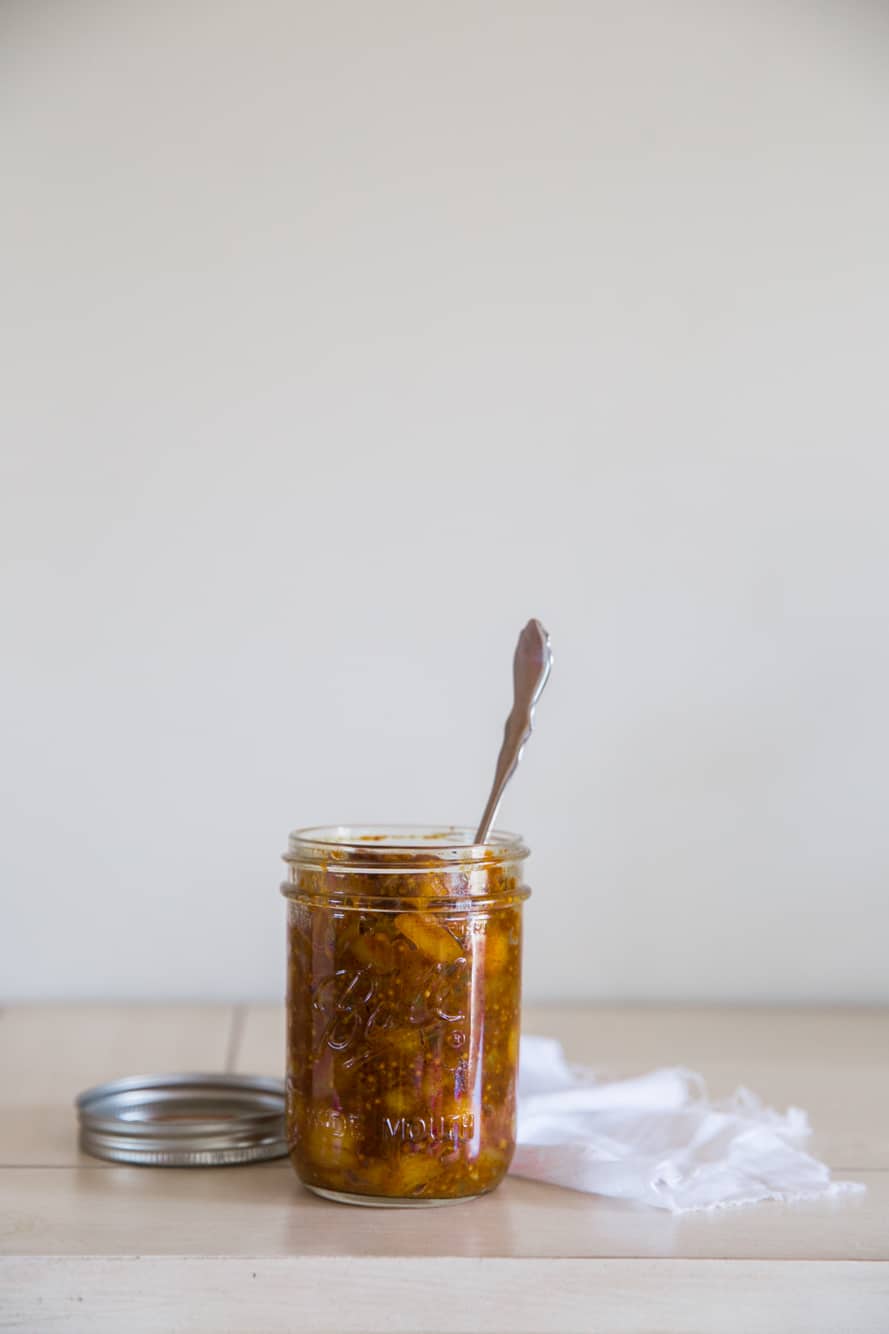 This summer, I decided to swap out mango for peaches, for a more seasonal sauce and it just blew it out of the park! Solomonov has done it with apples for topping latkes, and strawberries in the summer, which I'd love to try sometime too. Feel free to switch up your fruit to make it your own – just do it, you won't regret it!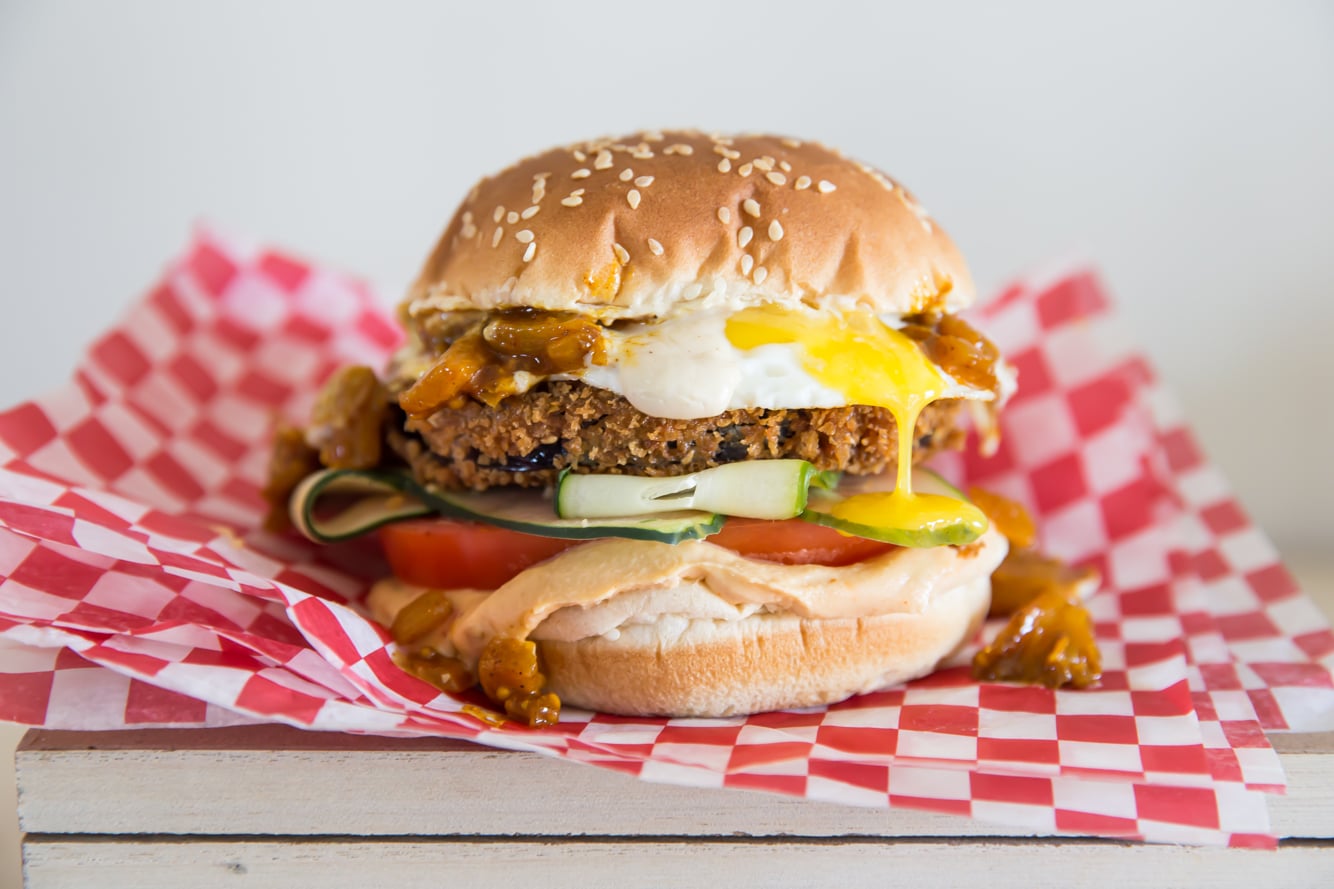 Sabich Burger
YIELD: 8 burgers
1 eggplant, sliced into 1/2″ thick slices
1 1/2 cups plain panko breadcrumbs
3 tbsp za'atar
2 eggs, beaten
1/2 cup flour
salt and pepper, to taste
canola oil, for frying
8 burger buns
8 eggs, prepared sunny-side-up
1/2 cup prepared hummus
1/2 cup prepared tahini
sliced tomato
cucumber ribbons
Method:
Set up a dredging station:
In one bowl, stir the panko crumbs with the za'atar and salt, to taste. In a second bowl, add the eggs with salt and pepper. And in a third bowl, add the flour with salt and pepper.
Heat some canola oil in a frying pan. Using one hand for wet ingredients and another for dry ingredients, dip the eggplant in flour, eggs and panko, shaking off the excess in between. Fry the eggplant until golden on both sides and drain on paper towels. Remove to a baking rack so the eggplant stays crispy.
When ready to serve, place some hummus on the bottom half of your bun, top with sliced tomato, cucumber ribbons, 1-2 slices of fried eggplant, sunny side up egg, amba and tahini. Serve immediately.
Peach Amba
adapted from Israeli Soul by Mike Solomonov
2 tbsp olive oil
1 small onion, diced
1 large clove garlic, minced
2 tsp mustard seeds
1 1/2 tsp ground turmeric
1 tsp ground cumin
1 tsp ancho chili powder
1 tsp hilba (ground fenugreek)
1 tsp smoked paprika
4 medium ripe peaches, peeled and diced
1 tsp kosher salt
juice of 1/2 lemon
Method:
Heat the olive oil in a skillet and add the onion, saute until softened but not browned. Add the garlic and saute until fragrant. Add the mustard, turmeric, cumin, chili powder, hilba and smoked paprika and saute until fragrant. Add the peaches and salt and cook over medium heat, stirring frequently until the peaches break down and soften, about 15-20 minutes. If the mixture starts to stick to the pan, add a bit of water. Stir in lemon juice, cool and refrigerate in an airtight container for up to 2 weeks.
NOTE: if the amba is too tangy for your taste, add a squeeze of honey or maple syrup.
Related Recipes:
sabich latkes
amba bloody harry 
roasted eggplant shakshuka
harissa whipped feta with za'atar eggplant "chips"