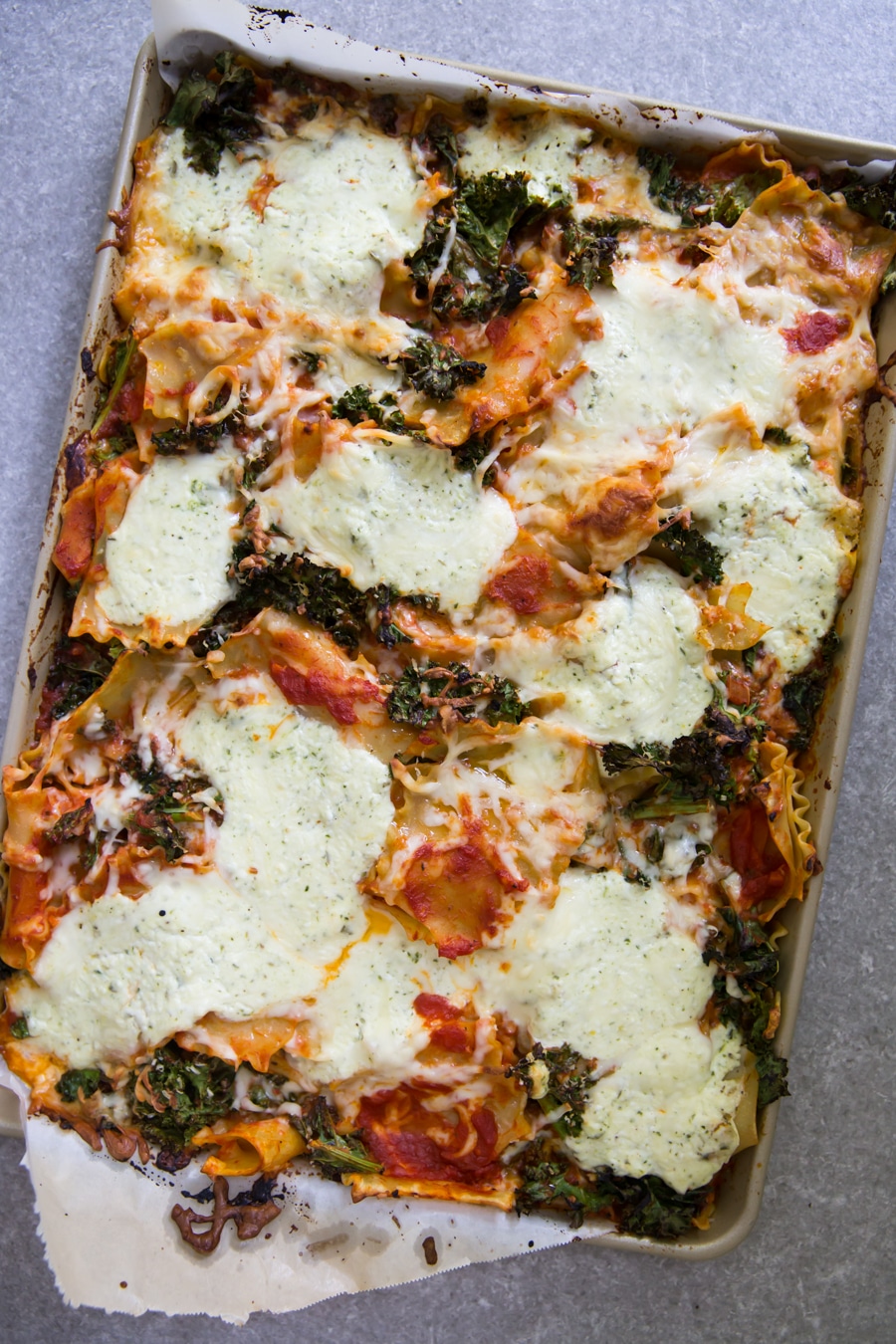 Well hello there old friend!! I've been busier than ever in Brooklyn – well, everywhere really! It's been a whirlwind tour ever since the book came out in March and time just got away from me – but here I am, HOME FOR THE HOLIDAYS. (Well I'm not actually home, but home is where the heart is, and it all started right. here.)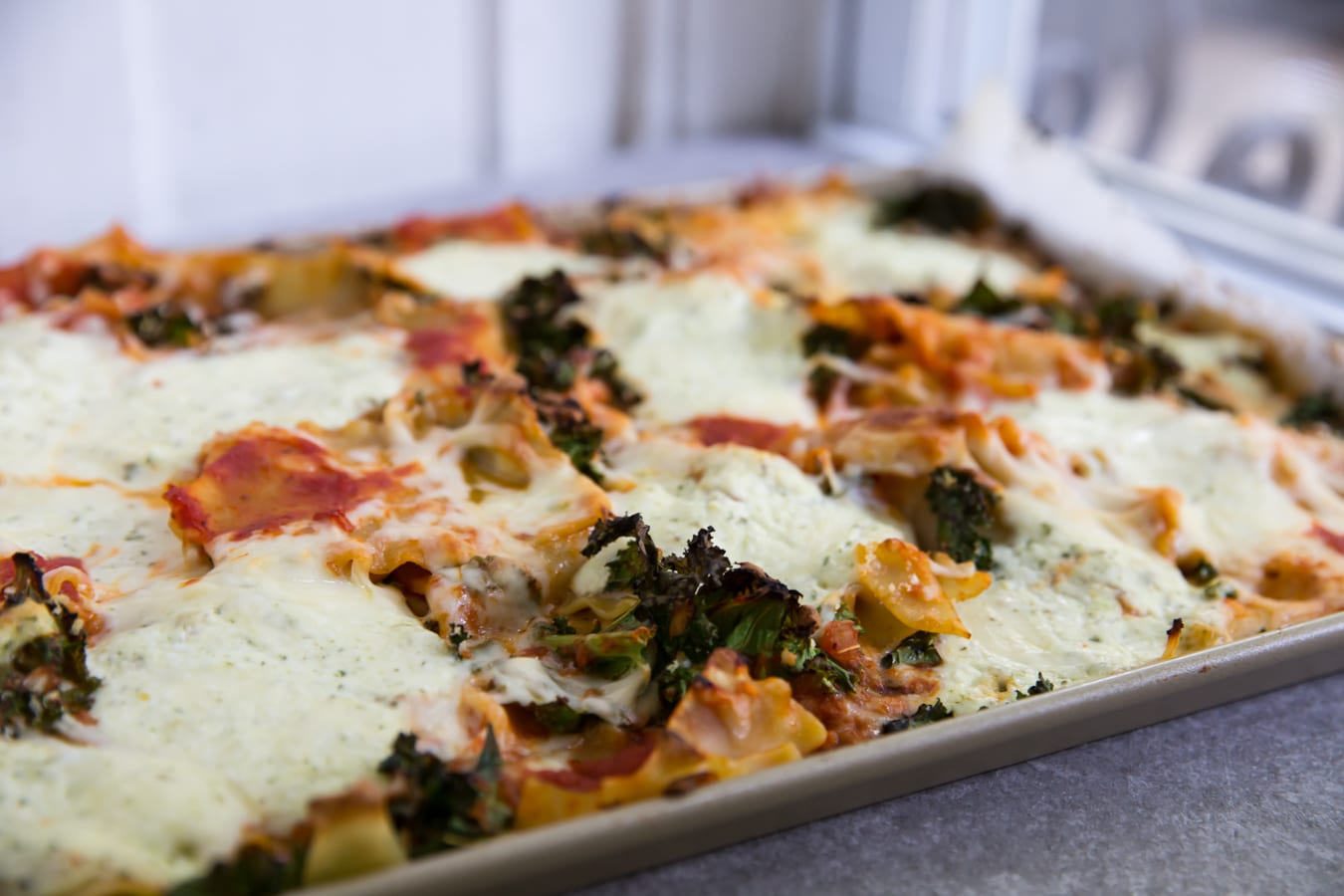 I always come back for the holidays because they have a special place in my heart, especially ones where we celebrate over dairy delights like Shavuot. Gimme all the cheese!!!! This sheet pan lasagna is going to change the game for you – from a layered patchke dish, to a simple on-pan main! I used cottage cheese because the creamy curds are having a trendy moment all over our social feeds (it stops at cottage cheese ice cream for me!!), but feel free to use ricotta as well.
Happy Holidays!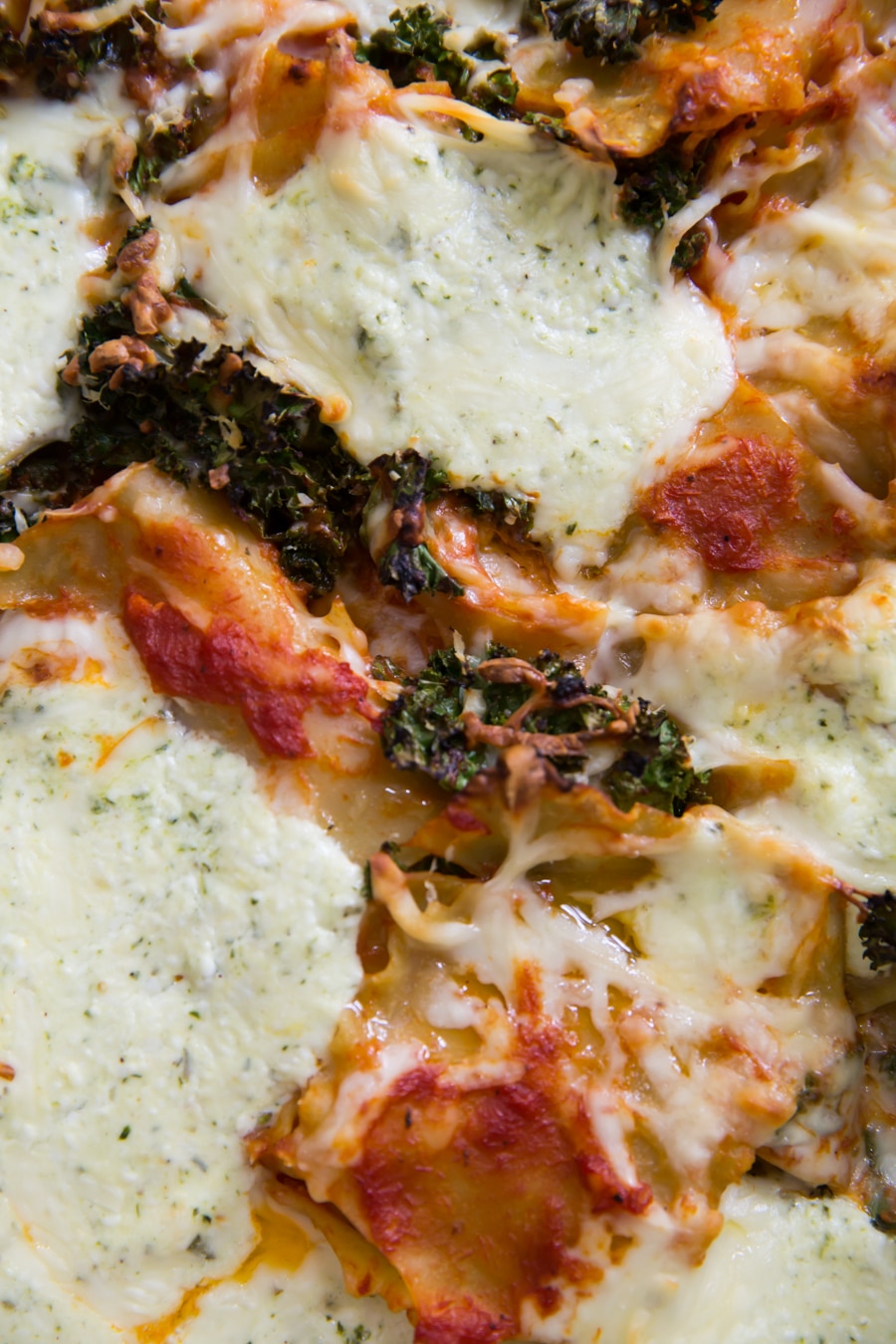 Sheet Pan Lasagna
16oz lasagna sheets, broken into pieces
16oz whipped cottage cheese (or ricotta cheese)
1 clove of garlic, minced
Zest of half a lemon
2 frozen basil cubes
1/2 tsp dried oregano
1/4 tsp Freshly ground pepper or pinch red pepper flakes
1 egg yolk
1 26oz jar marinara sauce
12oz shredded cheese, divided
3 cups kale or spinach
2 tbsp extra virgin olive oil
1/2 cup Freshly grated Parmesan cheese
Method:
Bring a pot of salted water to a boil. Add the lasagna and cook until al dente, 8-10 minutes, stirring so it doesn't stick together.
While the pasta is cooking, combine the cottage cheese, garlic, lemon zest, basil, oregano, pepper and egg yolk in a bowl. Preheat oven to 425 degrees.
Drain the pasta and spread it out on a parchment lined baking sheet. Add the marinara sauce, kale, and 12oz. of cheese and stir to combine. Spread the noodles out on the baking sheet and drizzle with olive oil. Top with dollops of cottage cheese, the remaining shredded cheese and parmesan.
Bake the pasta until the edges of the kale and pasta are crisp and the cheese is bubbly, about 18-20 minutes.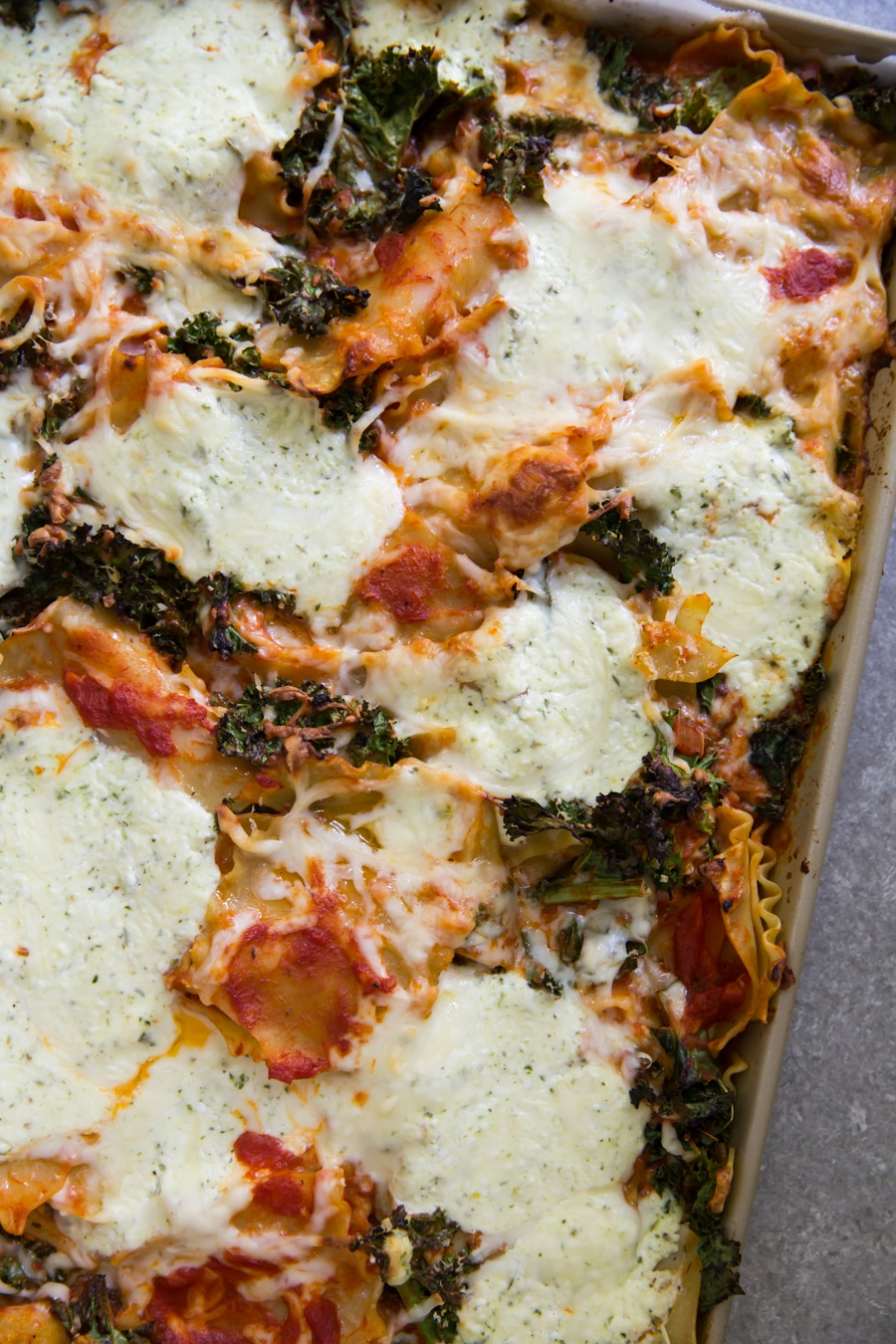 Related Recipes:
lasagna roll up blintzes
parmesan lasagna chips with pizza hummus
spinach lasagna roll ups
linguini lasagna